R89AG MÜHLE TRADITIONAL STERLING SILVER SAFETY RAZOR (CLOSED COMB)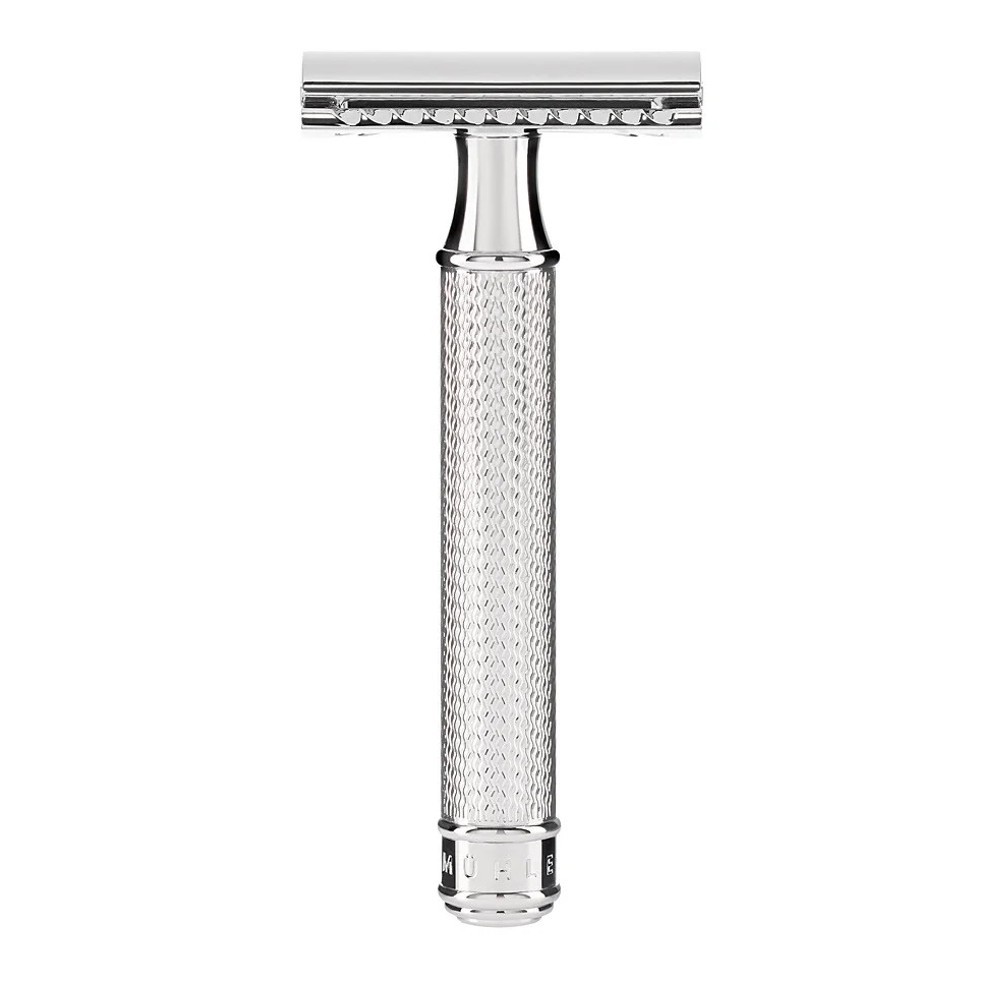 R89AG MÜHLE TRADITIONAL Sterling Silver Safety Razor (Closed Comb)
---
---
TRADITIONAL - Sterling Silver, Closed Comb, Safety Razor from MÜHLE
The MÜHLE R89AG sterling silver (935 grade) choice of finish provides incomparable quality and longevity. A premium product that produces a distinctly close and lasting shave.
93.5% pure silver
Made in cooperation with Jewelry and silverware manufacturer Andreas Daub in Pforzheim (since 1872)
Engraved serial number
Blades are easily replaced by unscrewing the head of the Safety Razor. Replacement blades can be purchased from us, we recommend the rust-proof MÜHLE razor blades, a perfect match for this timeless razor.
Measurements
Dimension: 41 mm x 94 mm
Weight: 98 g
To purchase this product you need to be over 18. Please read our full terms and conditions before placing this in the basket.
---
The item has been added to your basket