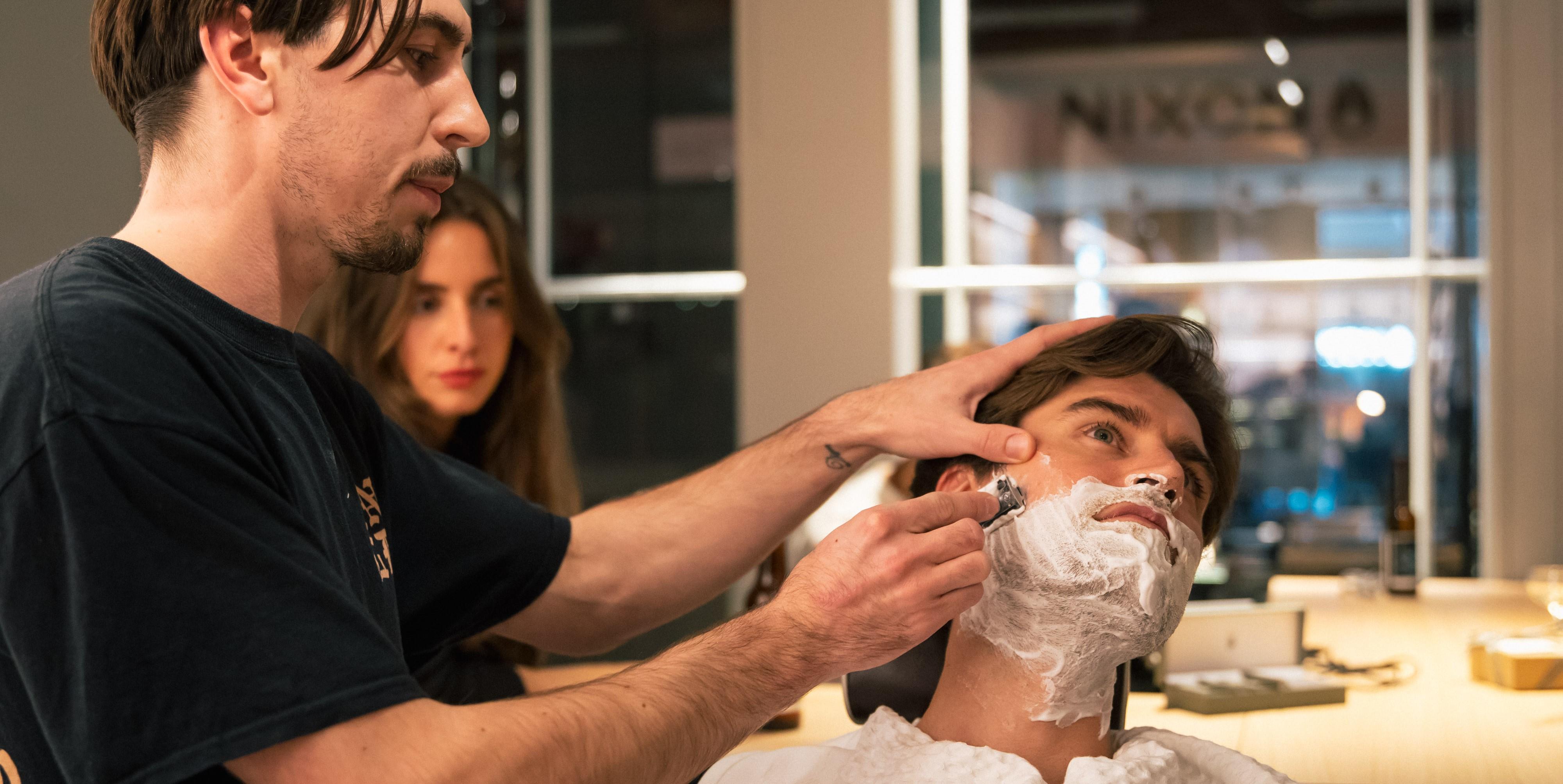 To celebrate Father's Day and Soho Music Month MÜHLE Carnaby Store is offering an inspiring shaving workshop and music event:
Learn how to perfect your shave with a double-edged razor
+
Dad tunes from the 60s to the 90s.
Master barber, Connor McLeod of Goodmans Barbers, will share expert tips in a live shaving demonstration with an iconic MÜHLE closed comb safety razor, to deliver a traditional DE shave. DJ extraordinaire James Huxley will play the coolest 'Dad' tunes of the 20th century – spanning Marvin Gaye to Depeche Mode. With complimentary prosecco to boot, it's sure to inspire a bit of Daddy dancing!
This fun event, includes the CHANCE TO WIN an iconic Traditional Shaving Set, worth £137.50, entry to the raffle is exclusive to event attendees on June 8th.
We have a limited number of Free General Admission places available.
We also have a limited number of Promotional Event Bundles, with gift bags available to purchase starting at just £24, you save 30% or more with this exclusive offer. See bundle offers, listed below.
Each bag will be beautifully presented for you when you attend the event on June 8th!
Ladies and Gents of the MÜHLE team will also be on hand to answer any questions about the collection.
Everyone is welcome. There are a limited number of spaces available for pre-booking with gift-bags and general admission so make sure you don't miss out!!