12

Jul

TRUNK LABS: Q & A with Mats Klingberg
---
TRUNK LABS: Q & A with Mats Klingberg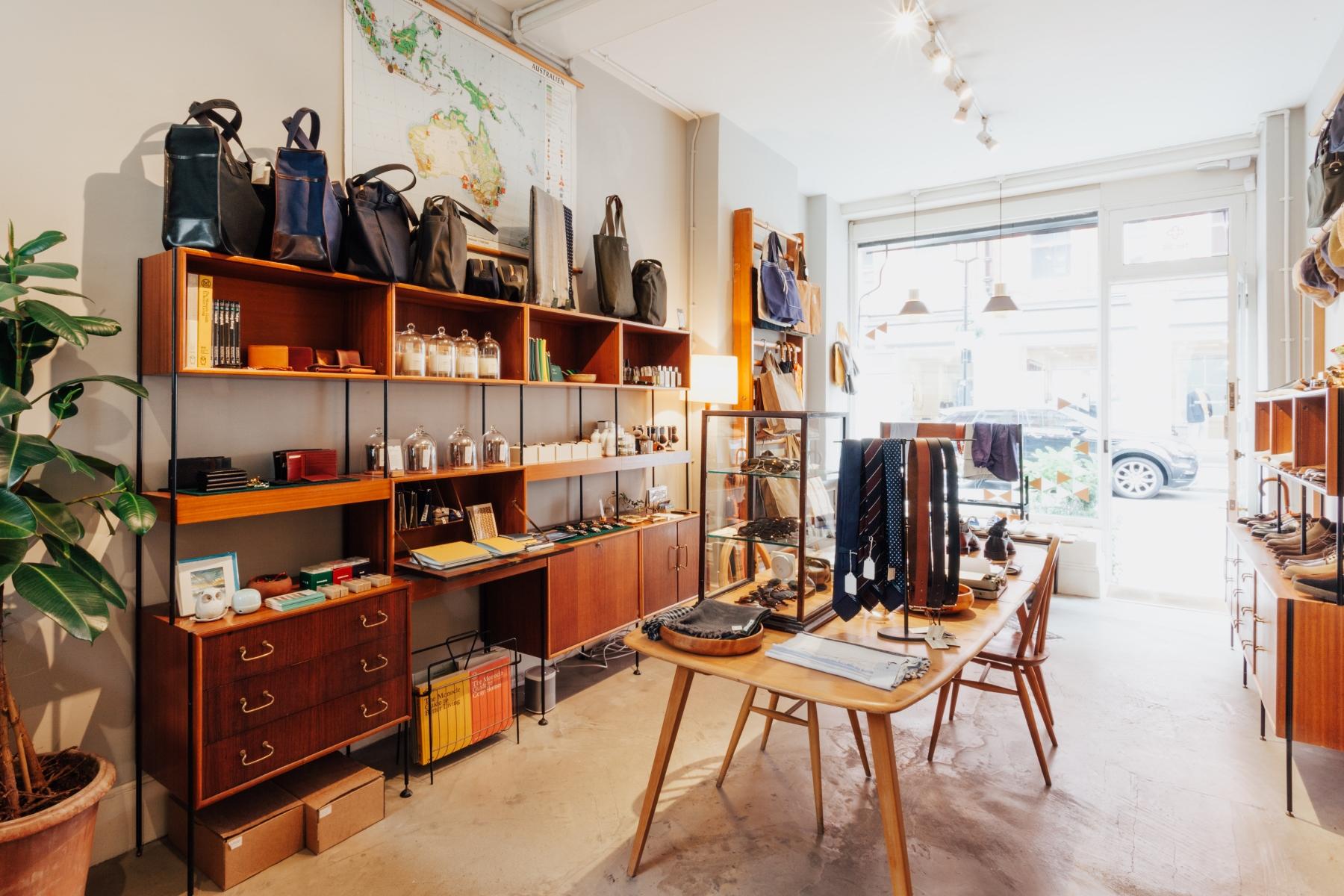 TRUNK LABS, located in Chiltern Street, London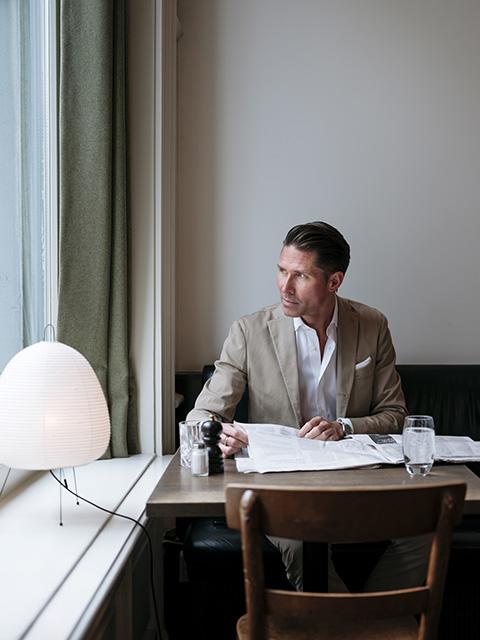 Mats Klingberg, MD of TRUNK
In the midst of this glorious summer when lots of our readers are travelling near and far, we wanted to feature a worldly-minded store with a focus on travel accessories. Trunk, a long time MÜHLE stockist, immediately came to mind.
Trunk Clothiers was founded by Mats Klingberg in 2010, who was inspired to start a 'little shop' with labels that he had discovered and sought out whilst travelling and working with luxury brands. Featuring emerging and established brands from different corners of the world including Japan, Sweden and Italy and located in London's cool Chiltern Street, Trunk quickly amassed a loyal group of admirers. Trunk LABS, is their sister accessories store sitting just a few doors down stocking the finest accessories and footwear from around the world. 'LABS' stands for luggage, accessories, bags and shoes but also the idea of a lab where the Trunk team can test different things that they love and discover on travels near and far. Known for their high-level of personal service and their belief in the art of dressing and accessorising well, we caught up with Managing Director, Mats Klingberg, for some Q&A about Trunk LABS, travel, discovering new things and the art of shopping well.
MÜHLE UK: Where does the name TRUNK come from?
Mats Klingberg: I wanted to come up with a name that was easy to remember and that had an association to clothing and travel. I've always had a passion for both and most of my inspiration for Trunk came from travels around the world. Back in the old days when people went travelling they had all their items in a trunk and as they travelled and discovered new things they had to let go of some of the old in order to make space for some of the new.
MÜHLE UK: You have mentioned that you were inspired to launch TRUNK from travels to Japan, Italy and Sweden where you were able to find a great selection of labels not so easily available in London. Can you describe further how travel has influenced the carefully edited product selection in both TRUNK Clothiers and TRUNK Labs?
Mats Klingberg: I'm from a small town south of Stockholm and at an early age I moved to Sao Paulo in Brazil with my parents and brother and this opened up my eyes to the rest of the world and since then I'm always looking forward to my next trip to discover new things, meet new people, try new food, etc. I very rarely discover new brands at tradefairs or by being contacted directly by a brand, it's when I see a brand in it's right context being used by someone or displayed nicely in a shop that I feel I have to have it!
There's been several cases where the brand hasn't been interested in wholesale, but this then makes me even more interested. Ichizawa Hanpu canvas tote bags from Kyoto is one example of this. Took me two years of visits and lots of tea drinking and then for them to visit the shops in London to finally agree.
This is of course not the case for most of the brands we work with, but it shows the extra mile we're willing to go in order to offer a nicely curated product selection in our shops.
MÜHLE UK: We understand that one very important element of TRUNK is to create a space for customers, that is warm and welcoming, so they feel at ease when they shop, can you describe how you have created this atmosphere?
Mats Klingberg: Lots of the big global brands have lots of money to spend on beautiful shops that define their brands. They look great for sure, but they can very often also be quite intimidating to walk in to for most people. If you walk in you might feel the pressure of the space itself to buy something and because of this some might choose not to walk in at all. This is what I've tried to avoid by not using a traditional shop-fit system, but having a mix of mid century furniture combined with some newly made rails and shelves in wood with round edges and warm grey walls rather than a lot of steal, glass and white with sharp edges.
MÜHLE UK: 'LABS' stands for Luggage, Accessories, Bags and Shoes but the idea is also to see it as a lab where you can test different things that you love from your travels near and far '. . . why this selection of particular products as a starting point? Are there any recent discoveries that you can share and mention to our readers?
Mats Klingberg: Trunk opened in 2010 on Chiltern Street in London's Marylebone and we very quickly ran out of space and realised we needed to find a bigger space or an extra shop. A bigger space wasn't available at the time, so we opted for one more shop a couple of shops down on the same street.
Defining your personality can be quite limiting when it comes to traditional men's dressing. You've got your navy and grey suit, your navy jacket and beige chinos, etc. so by offering a much wider selection of non clothing items we wanted to make it easier for our customers to stand out from the crowd without having to shout. This could be a nice briefcase, a good pen, nice scent or tie or a good pairs of shoes. We wanted it to be a place where also regular customers felt they could always discover something new when they paid us a visit, so with all that in mind we came up with the name LABS which stands for Luggage, Accessories, Bags and Shoes.
MÜHLE UK: What attracted the TRUNK team to the MÜHLE brand?
Mats Klingberg: MÜHLE ticked a lot if not all of the boxes of things that we look for in a brand. First of all the design which is almost always the case when we discover a new brand, but then in order to get selected for the shop there are a number of other boxes that needs to be ticked. The story behind the brand, transparency of where it's made, by whom and how, the quality of the product, craftsmanship, down-to-earthness, tradition and attention to detail are equally important to Trunk as they are to MÜHLE.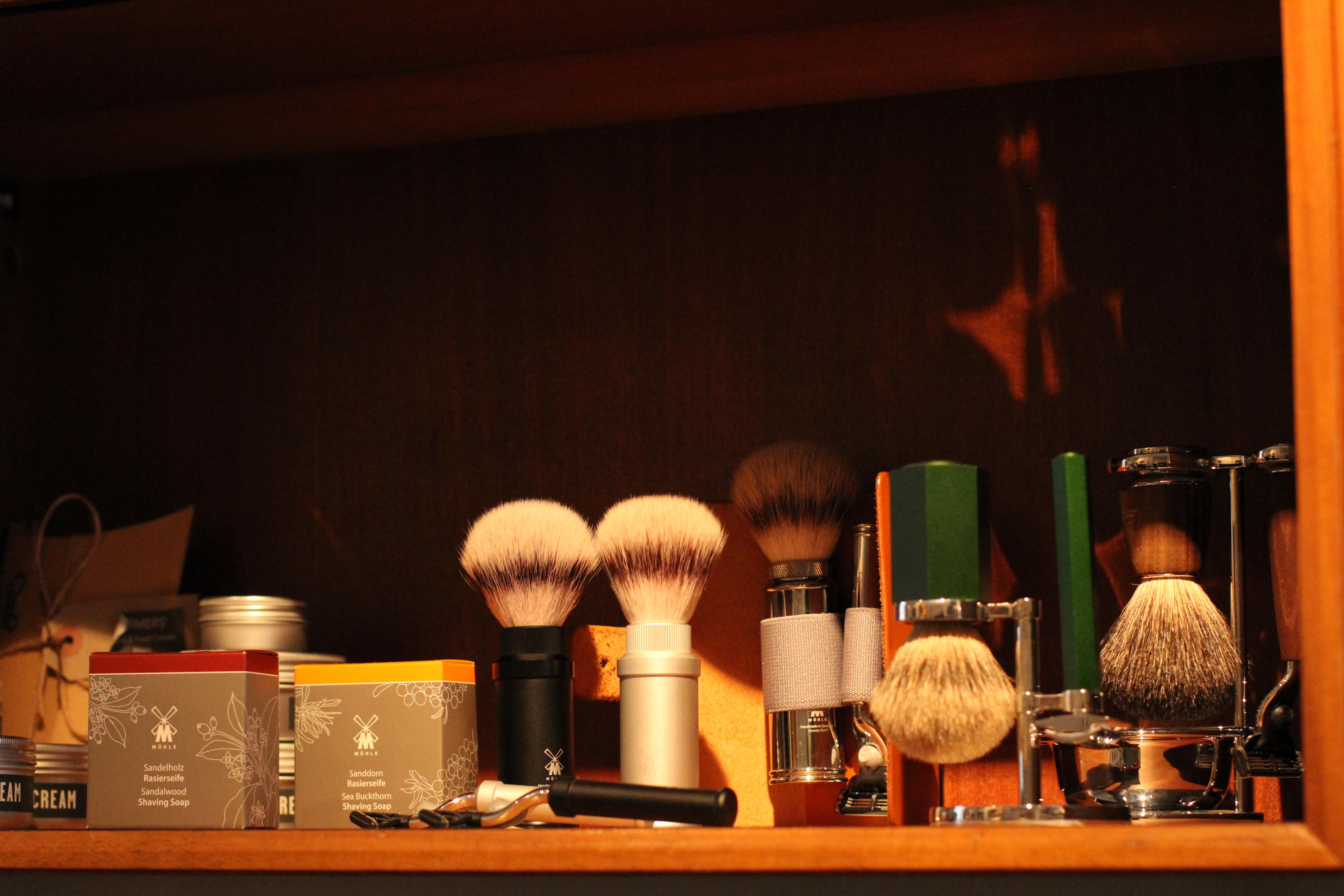 MÜHLE Travel & Hexagon Sets at TRUNK LABS
MÜHLE UK: Since you are such an adept traveller and like discovering new products when you travel, are there any particular places you would recommend to our readers as great shopping cities? Any tips for shopping well in new places?
Mats Klingberg: Tokyo or any of the other bigger cities in Japan are great for shopping. The Japanese really go the extra mile to find interesting things that you don't see everywhere else and are also incredible at service and presentation. There are lots of other cities that I like shopping in as well, but Stockholm and Berlin stand out to me.
In order to find good shops in new places I visit I do research in advance and the best way is usually to look at the stockists lists of brands that you like to see if they are present in that city or not.