17

Apr

The Superpowers of Sea Buckthorn
---
With its fresh and citrus fragrance, Sea Buckthorn gives the perfect zing to start your daily shave routine. Claiming anti-ageing, healing and protective properties, Sea buckthorn is another MÜHLE SHAVE CARE favourite and rightly so. Read below as we explore the history of Sea Buckthorn and shed some more light on its many benefits.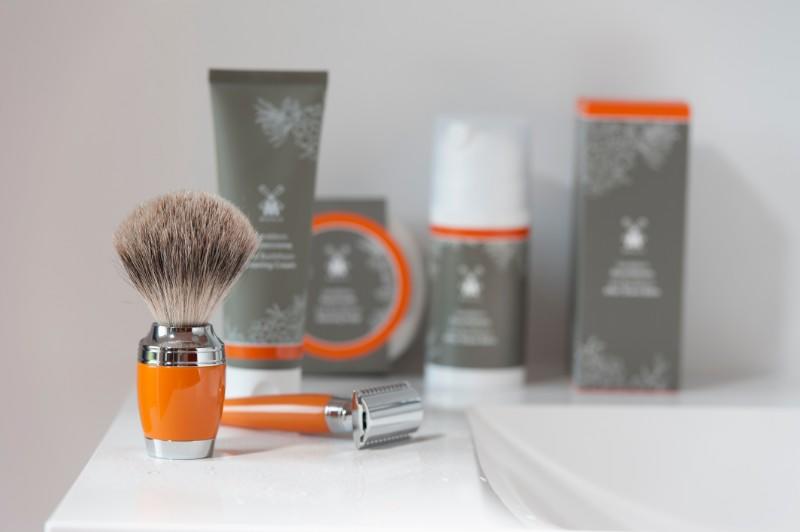 Pictured: The Sea Buckthorn SHAVE CARE range by MÜHLE with STYLO Butterscotch Shaving brush and Razor.
The Sea Buckthorn Shrub
Preferring to grow in colder climates at higher altitudes the Sea Buckthorn shrub is extremely hardy, with large, pointed thorns. Producing small berries, the fruit is difficult to harvest and can be highly labour-intensive! Sour but tropical in flavour, the berries have been used in Chinese medicine for over 1000 years and, when pressed, produce a natural oil incredibly rich in vitamins and minerals. Able to be applied directly to the skin, or ingested, Sea buckthorn oil is suitable for all skin types and complexions.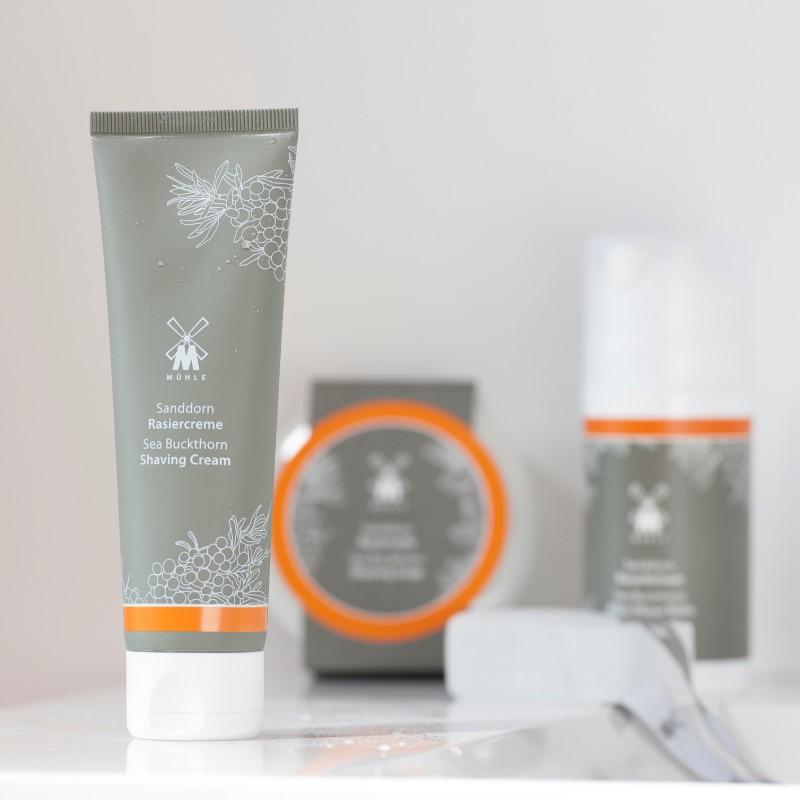 Pictured: The Sea Buckthorn range by MÜHLE.
Superpower #1: Anti-Ageing
Rich in vital nutrients and minerals, Sea Buckthorn oil helps the skin to maintain moisture and deeply hydrates. The perfect addition to shaving cream, the fruit contains an exceptional concentration of Vitamin C. With level 12 times higher than that of an orange, the antioxidant properties of the fruit help to produce collagen and improve skin elasticity making sure skin bounces back from any stress induced by shaving. Plumping skin for a youthful appearance and filling fine lines the berry also contains Vitamin E and a wealth of fatty acid content, ensuring that the oil is quickly absorbed by the skin leaving little to no residue.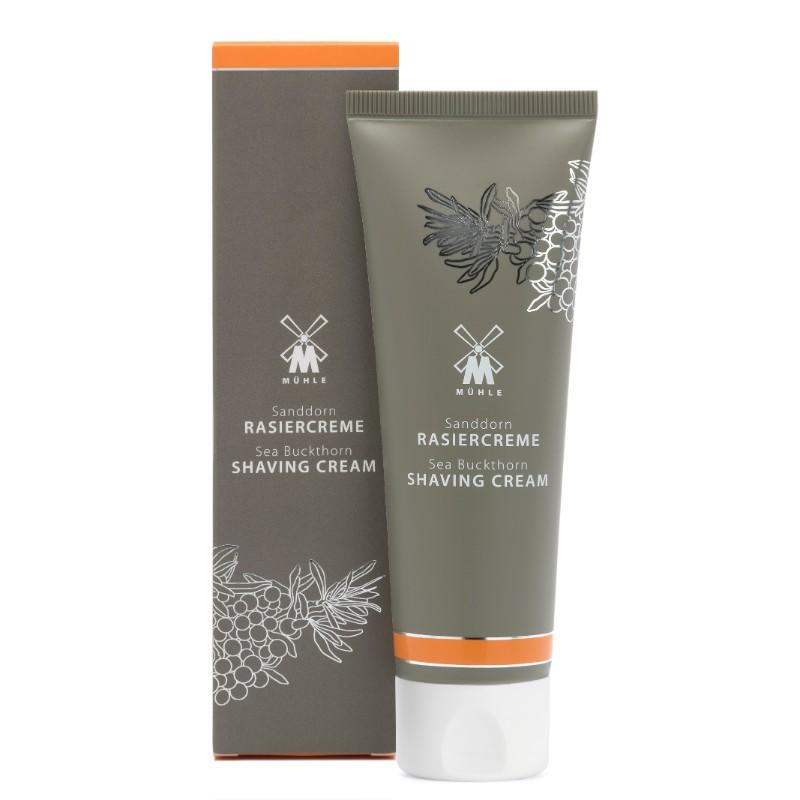 Pictured: The Sea Buckthorn Shaving Cream by MÜHLE.
Superpower #2: Regenerating
Promoting skin hydration and elasticity, Sea Buckthorn also encourages cell regeneration making it perfect for use after shaving. Shaving, even when done properly can cause trauma to the skin. With anti-inflammatory properties, Sea Buckthorn helps to reduce the redness and swelling that can come after your daily ritual. Sea Buckthorn makes the perfect addition to our nourishing aftershave balms, helping restore your skin's natural balance.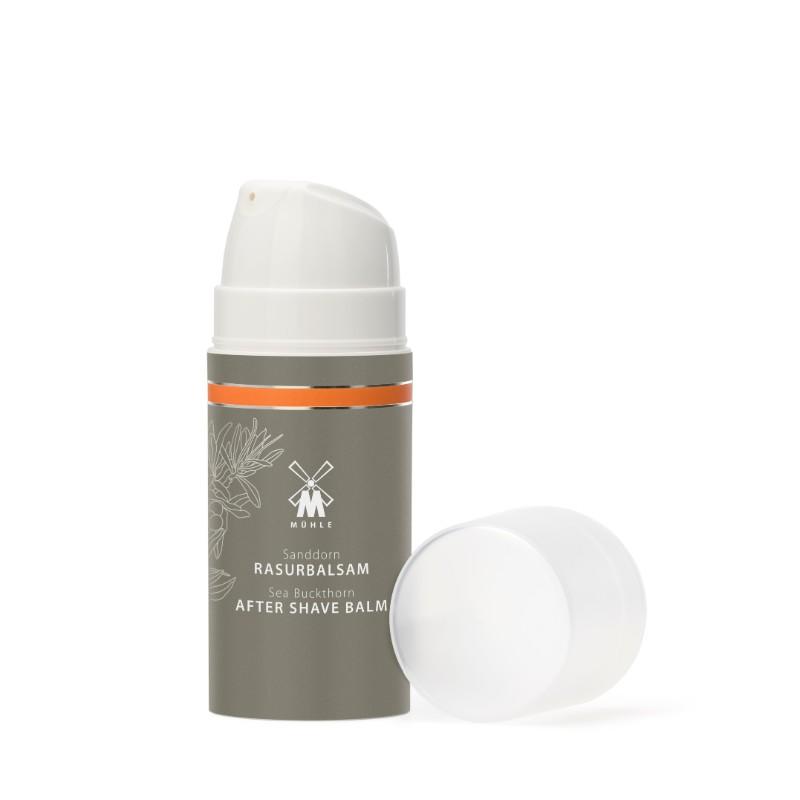 Pictured: The Sea Buckthorn Aftershave Balm by MÜHLE.
Superpower #3: Protects against Sun Damage and Environmental Aggressors
Not just ideal for regenerating skin, the host of vitamins and minerals found in Sea Buckthorn also make it a great protective ingredient. Protecting against environmental aggressors, pollution and free radicals, Sea Buckthorn helps to prevent premature skin ageing and reduce inflammation following UV exposure. Found in the Sea Buckthorn aftershave lotions, this post-shave treatment is a great way to prep your skin for the day, tightening pores and protecting against sun damage.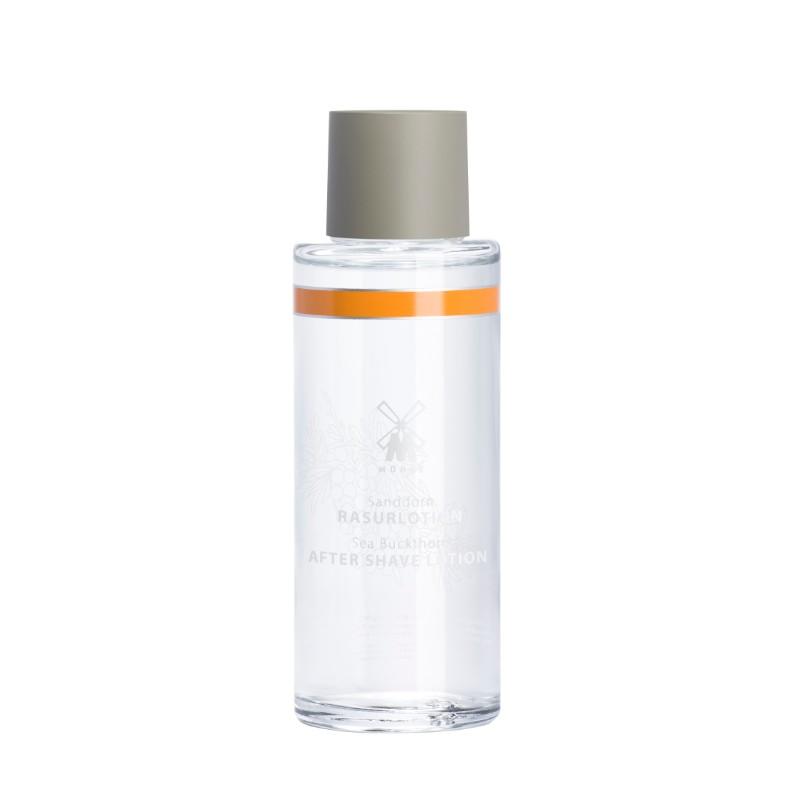 Pictured: The Sea Buckthorn Aftershave Lotion by MÜHLE.