14

Aug

The Source Bulk Foods; Trailblazers in Conscious Consumerism
---
MÜHLE Stockist helps customers achieve sustainable lifestyles.
In the U.K. over 2,200,000,000 kgs of plastic is used annually. Of this, only 70% is recovered (32% of which is recycled) whilst the remaining 30% ends up littering countryside and oceans.
Whilst these sometimes-disheartening statistics make it clear that we're facing a war on disposable plastics, and not only in the U.K but worldwide, it's what we do about it that counts.
One of the first and most important things to consider is consumerism habits. Often wrapped in single-use plastic and packaging, the products we buy can make a massive impact on both our carbon footprint and global waste contribution.
Taking the lead in conscious consumerism are zero waste shops. Cropping up across the country, zero waste shops aim to cut down packaging waste and eliminate single-use plastic from daily shopping. Furthermore, as you only buy what you need, they also help tackle the global issue of food waste.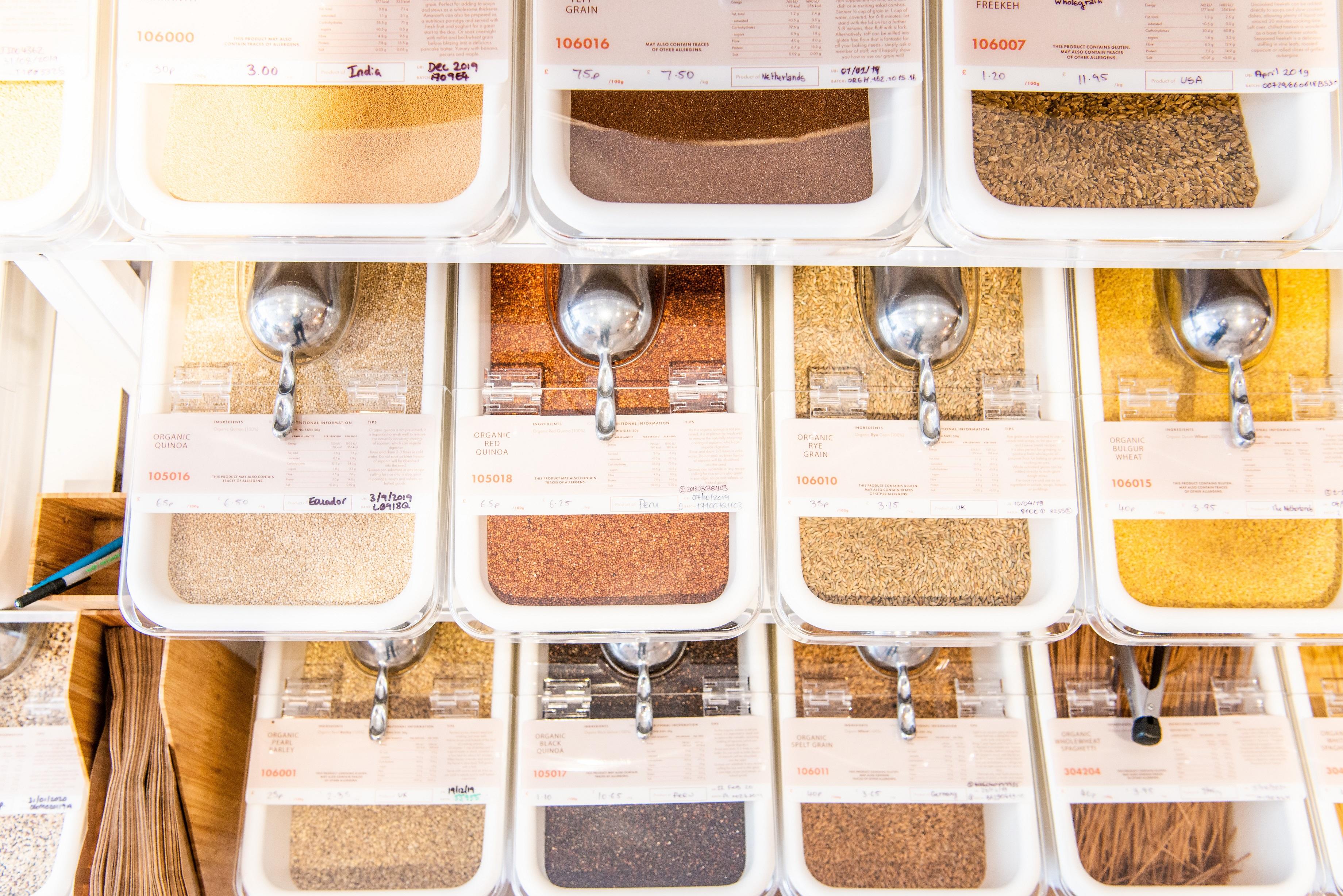 Pictured: The Source Bulk Foods Store
The Source, a fantastic example of a growing zero-waste franchise, makes any zero-waste journey easier. Stocking organic wholefoods, cooking oils and sustainable household items such as MÜHLE safety razors, they address the growing desire of many for a more sustainable lifestyle.
Starting from humble beginnings The Source Bulk Foods was born in Australia in 2012. Makayla Drummond-Murray, and her husband Patrick Cermak brought the concept to the UK early last year opening two stores in Chiswick and Battersea. The store came after a year spent establishing the brand in the UK, identifying key store components and locating local suppliers.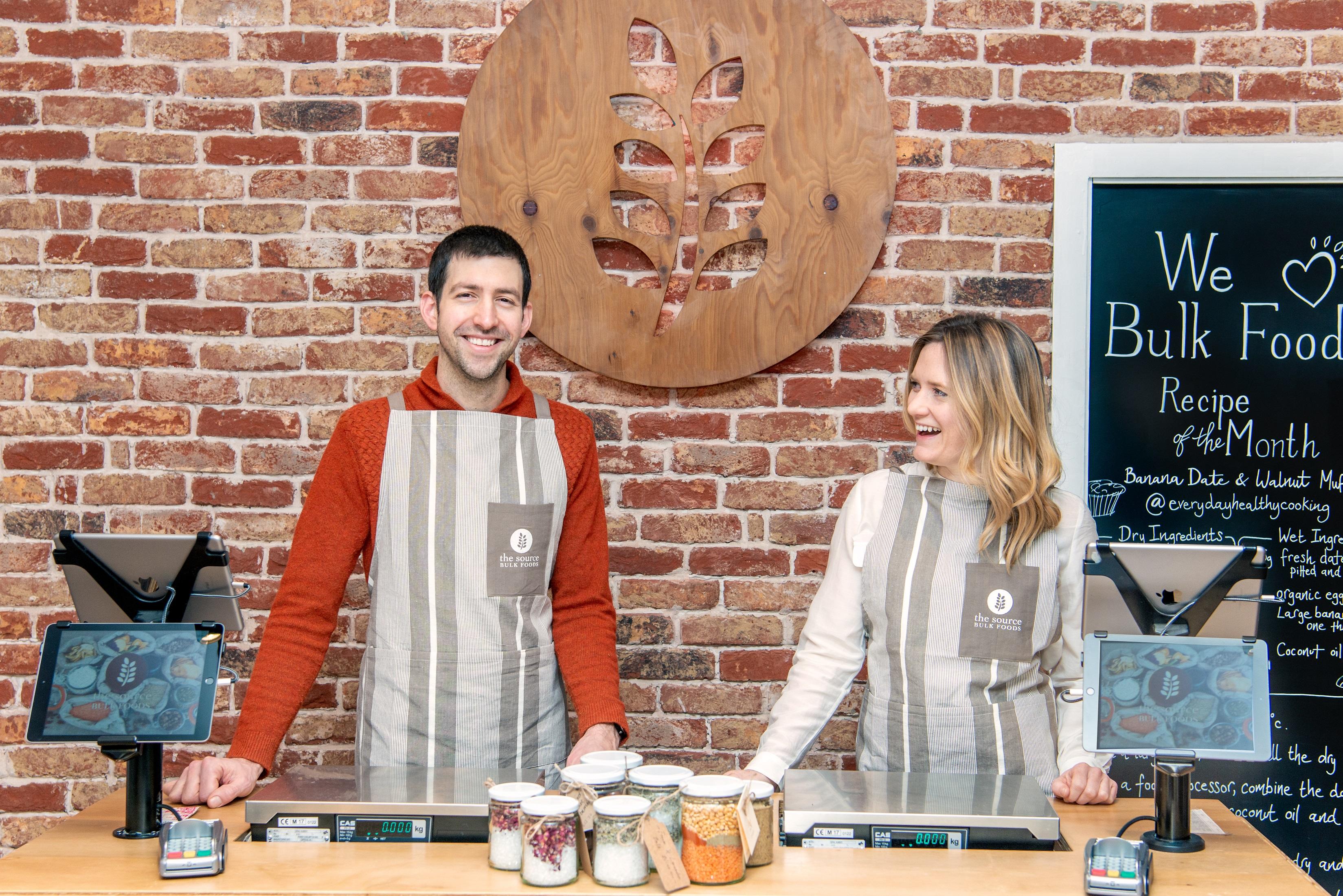 Pictured: Makayla and Patrick
As one of the first stores in the U.K to offer a single-use-plastic-free shopping experience, Makayla is sure it won't be the last, adding "there will be more stores like this opening across the UK, there is definitely a demand for it and there is a lot of passionate customers out there, that want this."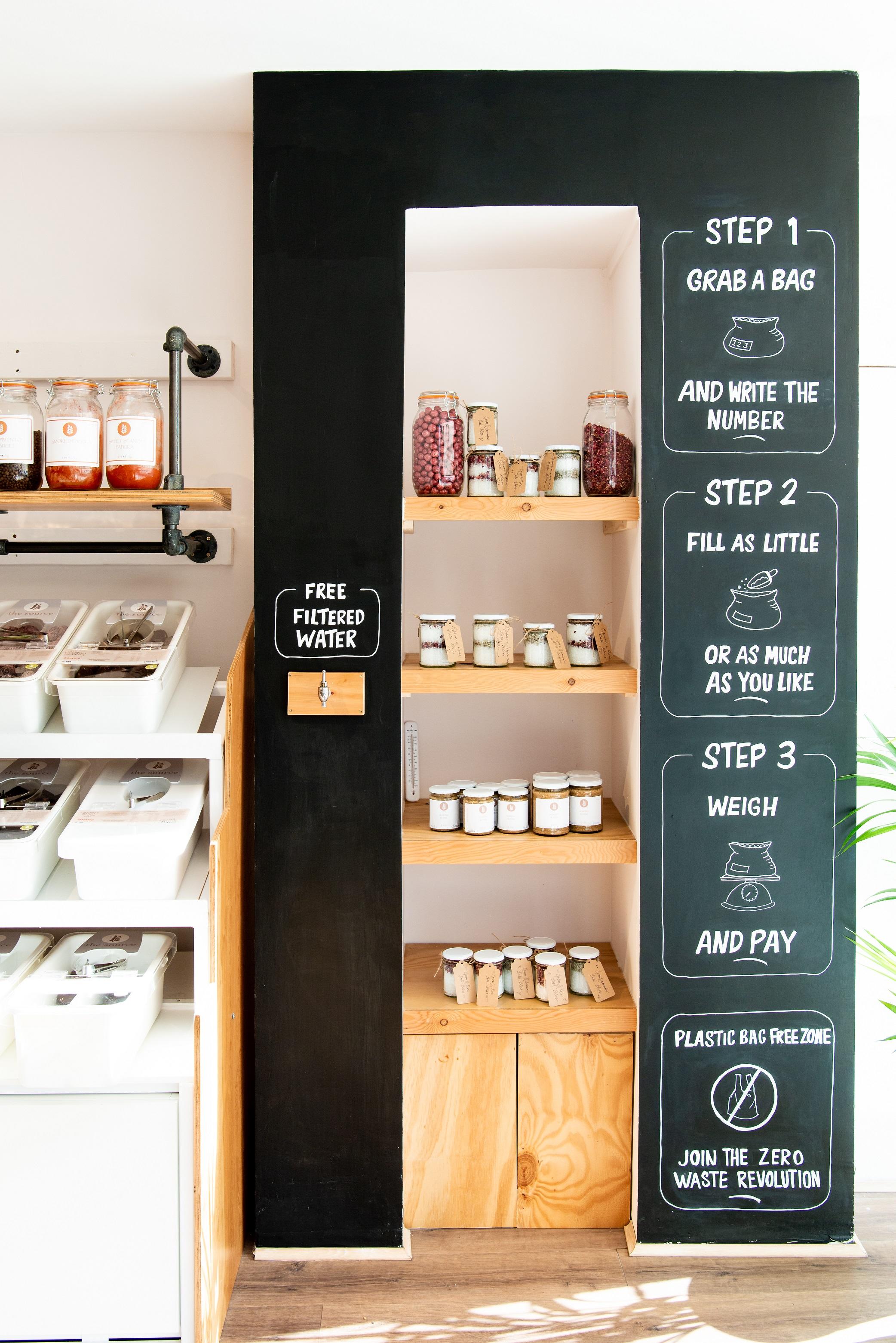 Pictured: The Source Bulk Foods Store
And here at MÜHLE, we cannot help but agree. Sustainability is simply a part of our DNA, we've been making grooming products built to stand the test of time since 1945. Stocked at The Source Bulk Foods, our safety razors are one of the easiest lifestyle swaps you can make.
Where they may have been overlooked in favour of plastic cartridge options that have typically dominated supermarkets and pharmacies, more and more people are now opting for safety razors and actively seeking them out. More cost-effective and environmentally friendly, the classic safety razor offers a plastic-free solution to shaving, using only one metal blade that can be reused multiple times. Of course, the beauty of sustainable products like a MÜHLE safety razor, built to last years upon years; is the considered aesthetic that comes with this, everyday products are transformed into things of beauty that spark joy when we see and use them.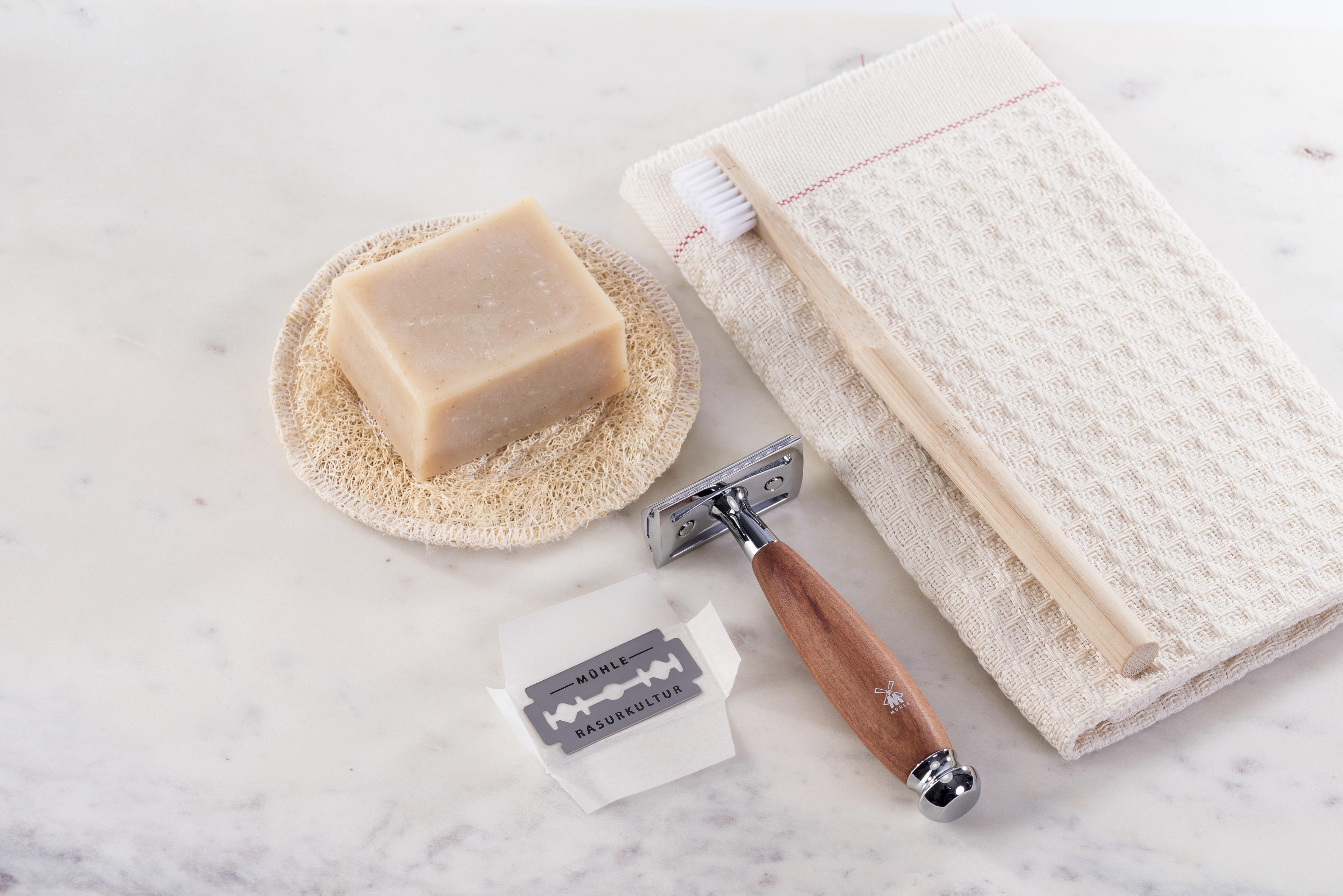 Pictured: The MÜHLE VIVO Plumwood Safety Razor
Recently, even our packaging has been revised. Now made entirely from paper, the razor boxes have ditched the small plastic windows and can be easily recycled. A truly plastic-free shave, from purchase point to bathroom!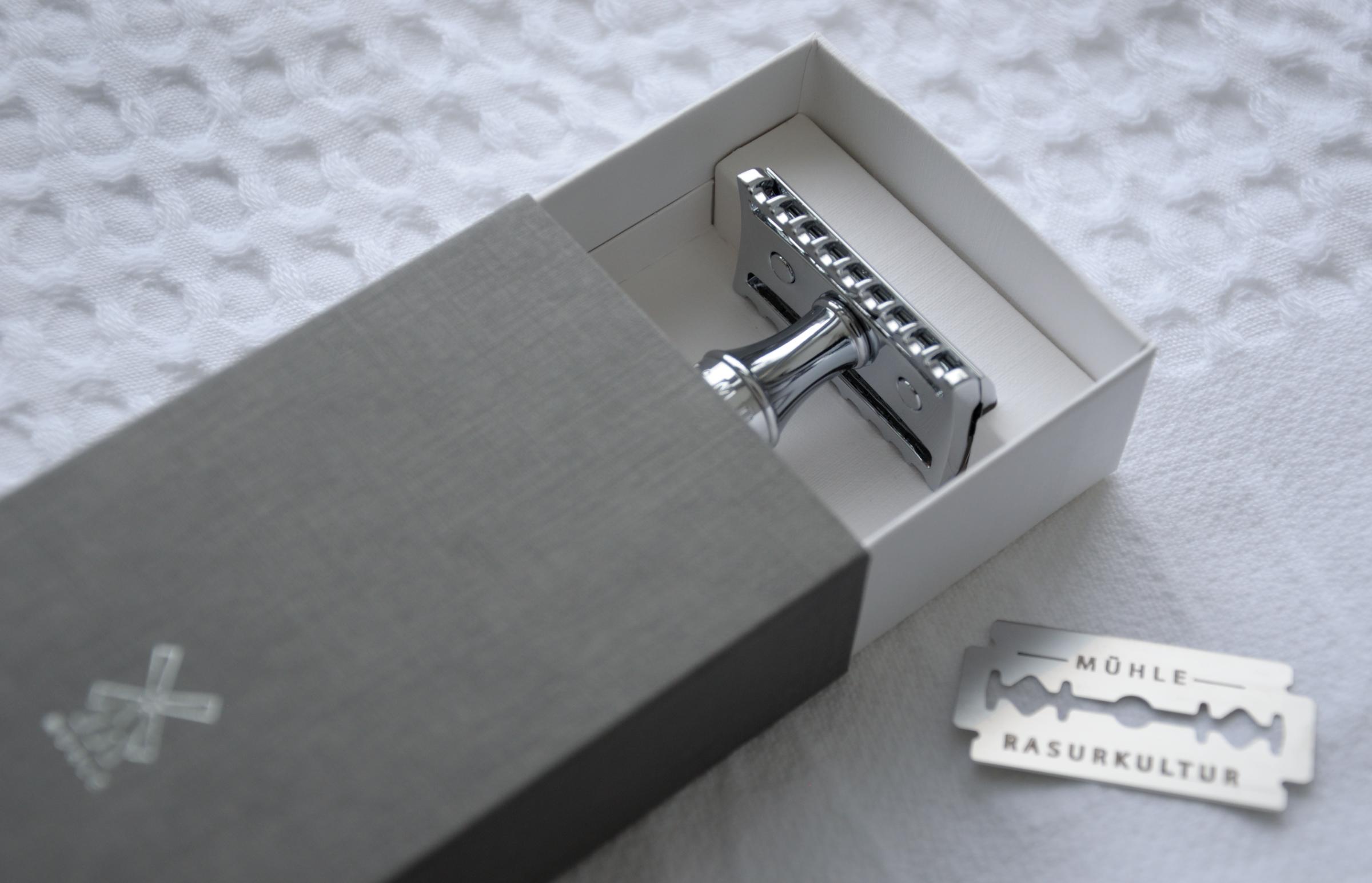 Pictured: The MÜHLE TRADITIONAL R41 Open Comb razor

The classic blade bank has also had a remodelling. Now with an opening at the base of the bank, it can be emptied and reused again and again. Made of porcelain, the bank disposes of blades stylishly and safely. Used razor blades can be collected in the porcelain bowl for years and no longer pose an injury risk in the home.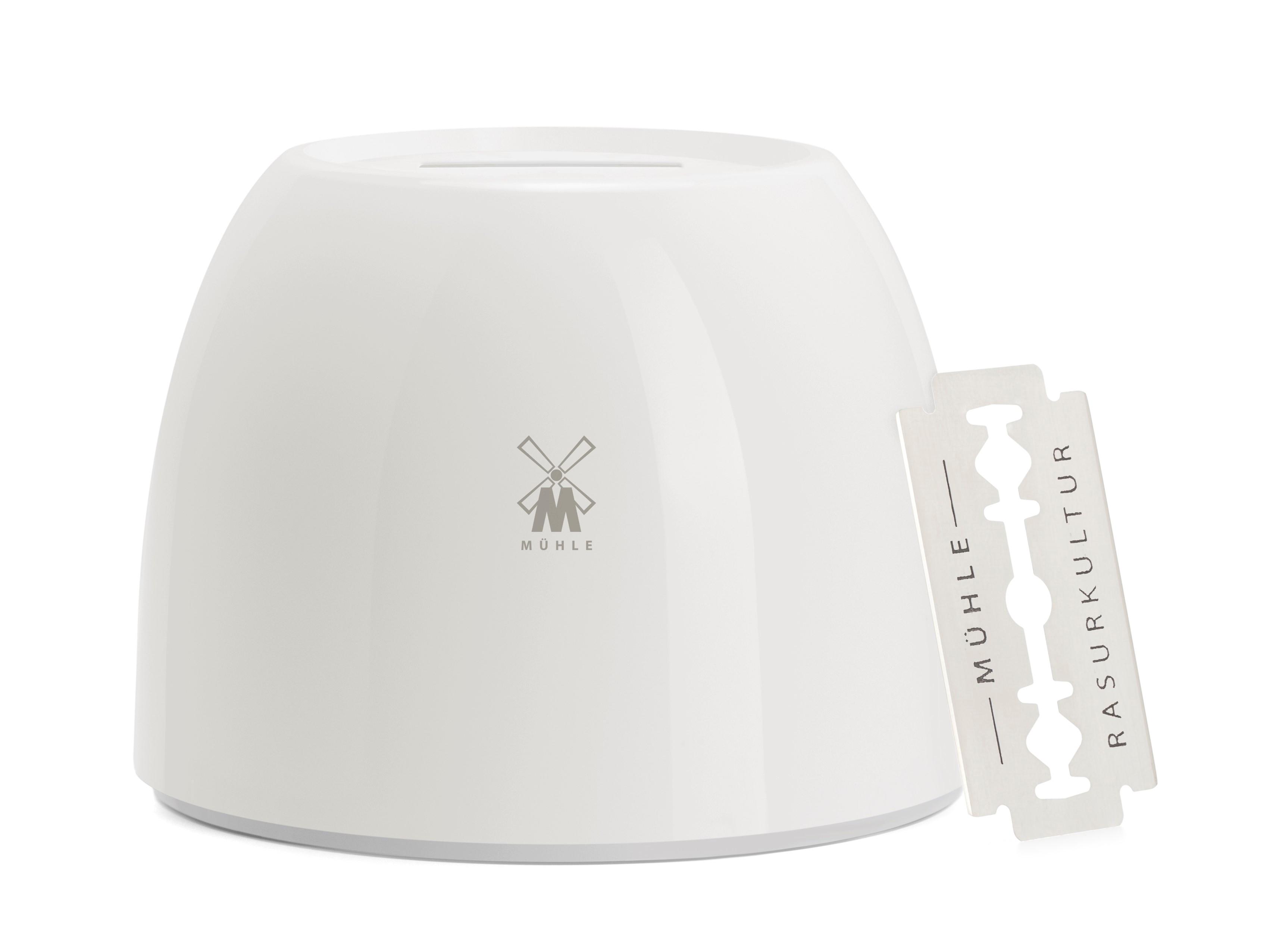 Pictured: The MÜHLE Porcelain Blade Bank
Here at MÜHLE, we remain a learning company that asks itself every day: What can we do better? In these times of ecological change, we hope to continue to celebrate our affinity with nature and place the environment at the forefront of MÜHLE design.
For more information regarding Zero Waste Stores, see our blog Earth. Food. Love: The Zero Waste Shop.
Or, if you're considering swapping to using a safety razor and want to find out more, follow the link to our How to Shave with a Safety Razor blog.
For women, the DE Razor Shave: Not Just For Boys blog has some really handy tips and tricks.
The Source Bulk Foods: https://thesourcebulkfoods.co.uk/