10

Dec

The MÜHLE 2021 Gift Edit
---
Let's face it, guys can be a little tricky to shop for sometimes. As always, we're here to help! Our 2021 Gift Edit has an ideal selection of gifts, whether you're looking for that first safety razor, an introductory shaving set, a sophisticated upgrade, beard care, skin care, or general self-care- we've got it all. See below a selection of 10 unique, showstopper gifts:
1. Black VIVO Set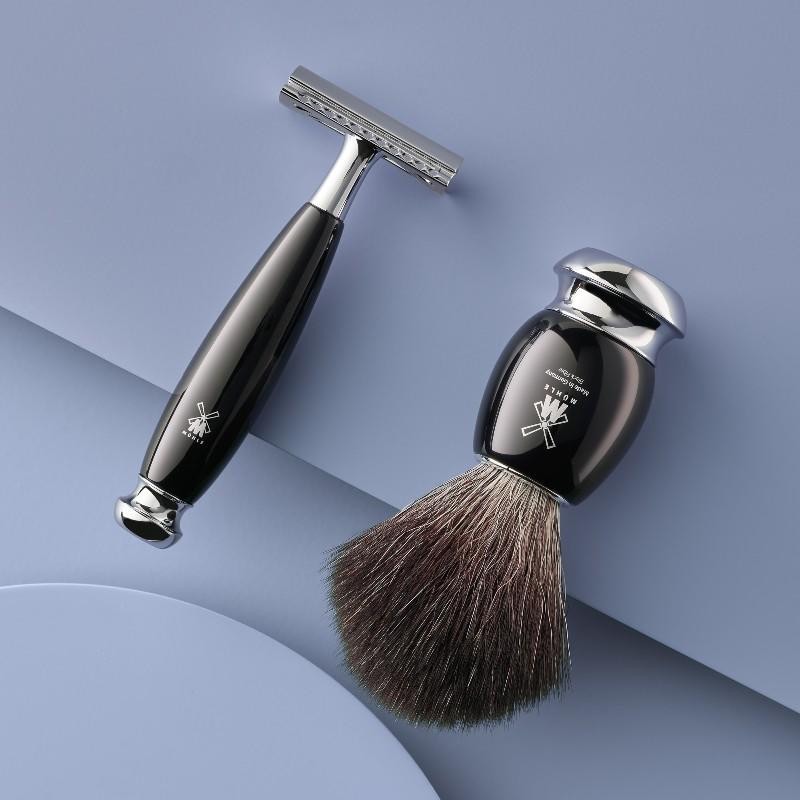 VIVO means 'alive' and when we re-interpret classic forms, we breathe new life into them. Reminiscent of classic predecessors, with its bulbous shape, the simple tapered accents add a freshness to the series. Part of our INTRO range, which offers premium quality at an accessible price VIVO is an ideal set fit for the wet-shaving connoisseur and novice, alike. Available with a double-edged safety razor, Mach 3 or Fusion and with vegan fibre brush or natural hair.
2. Petrol Blue RYTMO Set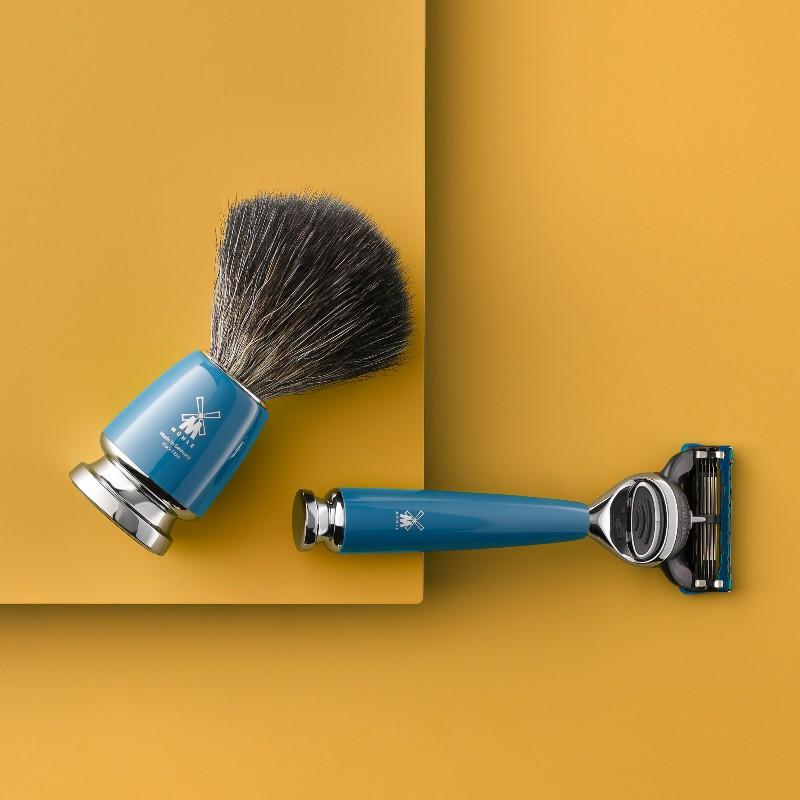 Another series from our INTRO range, RYTMO gives a more contemporary spin on the daily ritual of shaving with its neat, conical form. The new Petrol Blue finish adds a youthful vibrancy; a classy colour pop for your bathroom. Available with a double-edged safety razor, Mach 3 or Fusion and with vegan fibre brush or natural hair.
3. Companion Unisex Safety Razor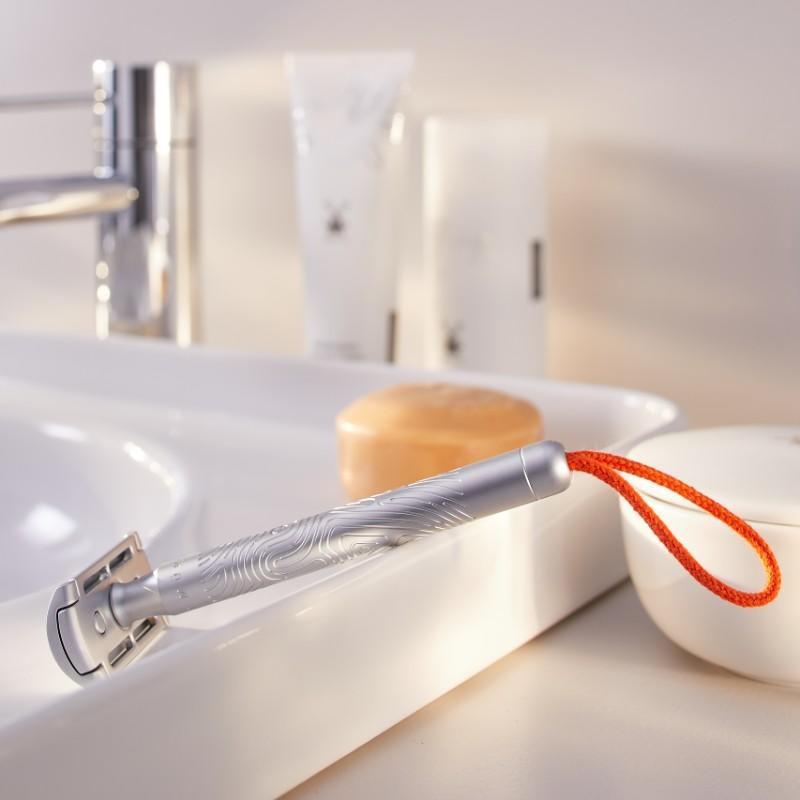 The perfect introduction to plastic-free shaving for the eco-conscious, The Companion is MÜHLE's first unisex safety razor. The easy-to-use razor is ideal for beginners and suitable for use on the body and face, offering increased protection with side rails that help you achieve the optimum angle for shaving and help avoid scratches and nicks. Available with a replaceable cord hook in Coral, Stone, Turquoise or Blue.
4. Olive Wood Classic Shaving Brush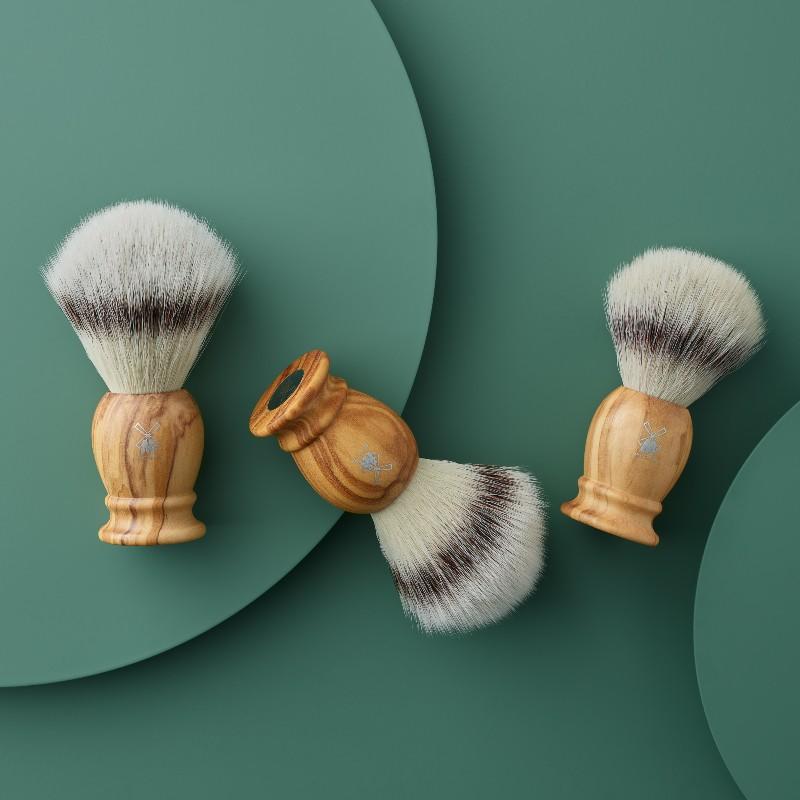 Perhaps it's not a razor you're after but it's renowned gentle sidekick: the shaving brush. Our Classic Brushes are ranked amongst the best in the world. Featuring our most luxurious vegan and natural brush-heads Silvertip Fibre® and Silvertip Badger, they offer gentle and soothing soft tips and powerful 'backbone' effectively absorbing water and lifting hairs; with a great massage effect and even helping to exfoliate the skin. Pictured here in gorgeous Olive Wood, available in small, medium or extra-large (Silvertip Fibre®) and small, medium, large (Silvertip Badger).
5. Sandalwood Shave Care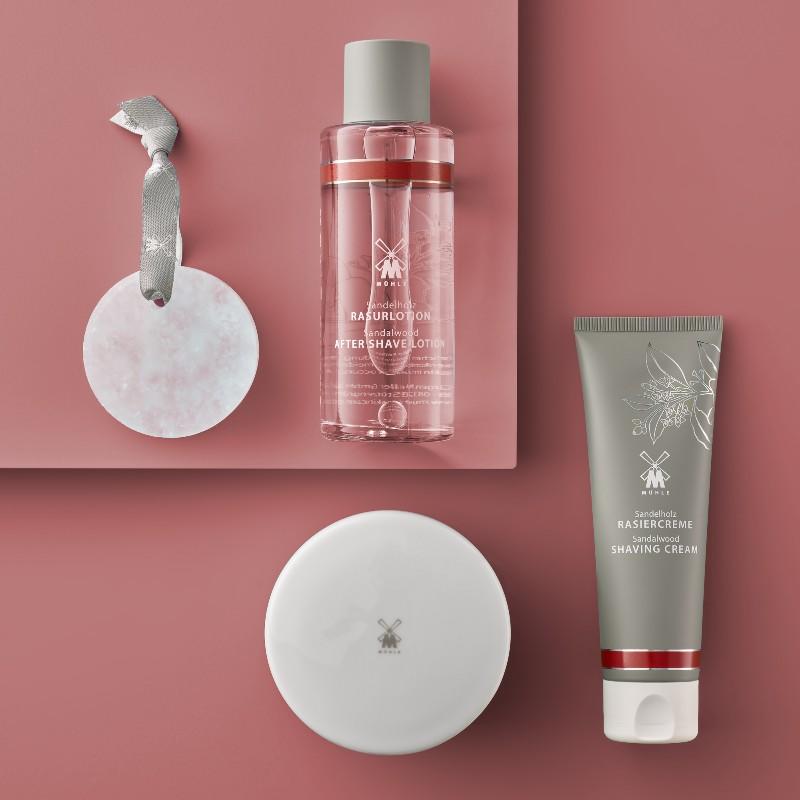 Warm, woody and moisturising Sandalwood is a delightful fragrance for the winter months. With shaving soap, shaving cream, aftershave lotion and aftershave balm as well as Gift Sets you can mix and match with our Shave Care collection. Throw an alum block into that Christmas stocking to help mend any small nicks and keep skin fresh and clean after shaving!
6. Beard Care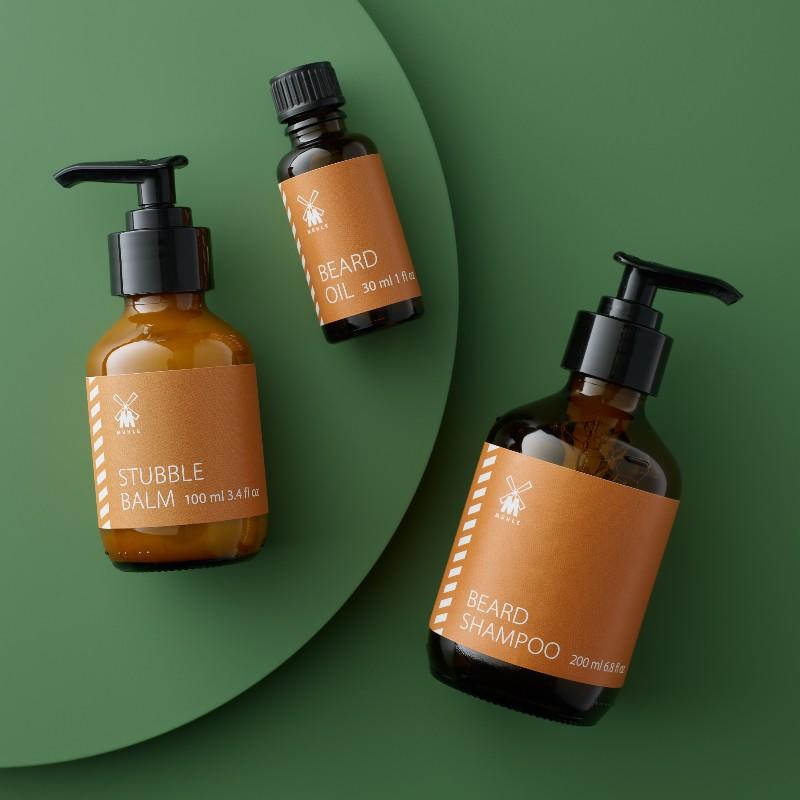 If there's a fella in your life that's sporting a beard then you may very well be scratching your head still! But don't fear, our much-anticipated Beardcare line has arrived. The incredibly popular Beard line is complete with Beard Shampoo, Beard Oil, Beard Wax, Beard Scissors, Beard Brush- and for the man who likes to go between a bit of facial hair and a clean shave, we have nurturing Stubble Balm.
7. TRADITIONAL Series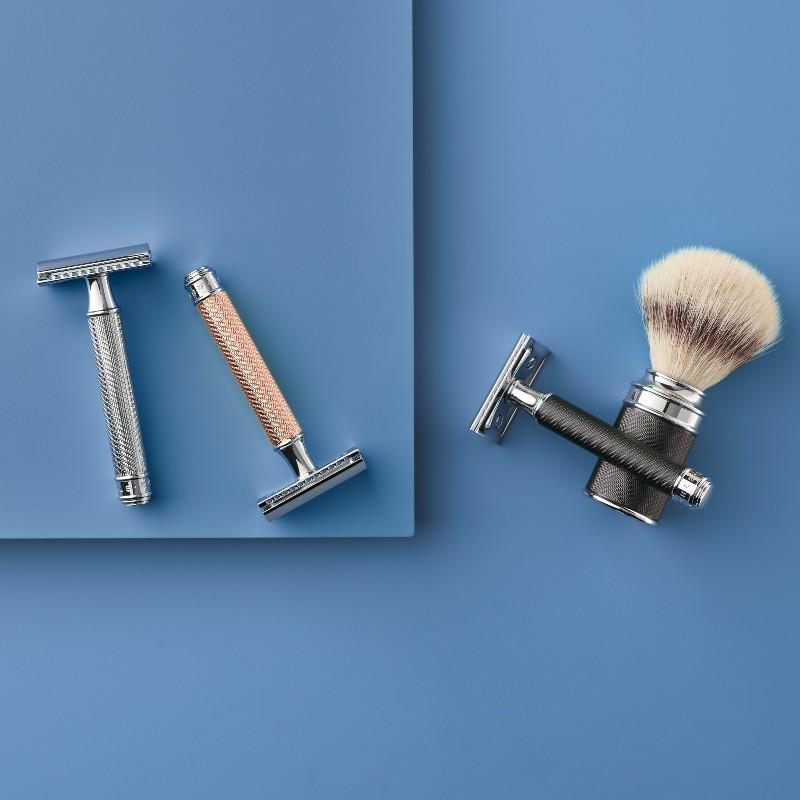 True or false, razors are not for the bearded folk? FALSE! A double-edged safety razor is an essential item for a well-groomed, shapely beard: the single blade on each side is ideal for creating clean lines. Classic knurling in our TRADITIONAL range creates a much-loved old-school shaving aesthetic. A set with razor, brush and stand is a terrific gift for guys who sport smooth cheeks while a razor with razor stand is ideal for the bearded. Available in Classic Chrome, Rose Gold and now: Black Chrome.
8. Travel Manicure Set
Our Travel Manicure Set, is an ever-popular bestseller and it's easy to see why: durable stainless steel nail clippers, nail scissors, tweezers and nail file are enveloped in gorgeous vegetable tanned cowhide leather, which develops an individual patina in the course of its use- the long-lasting set ages like fine wine!
9. Organic Skin, Shave and Hair Care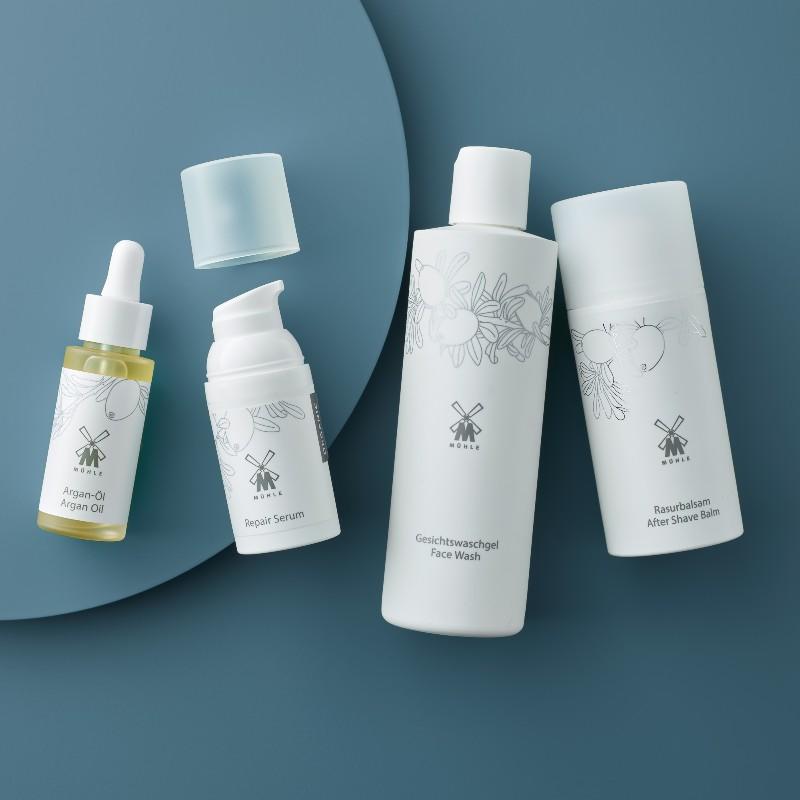 Fresh, floral and green the vegan MÜHLE Organic Range is made using only raw herbal materials obtained through organic farming, with star ingredient hand-pressed Argan Oil. Rich in Vitamin E, antioxidants and radical scavengers; Argan Oil is considered an effective force for anti-ageing that regenerates and mositurises the skin. The holistic skin, shave, hair and body care range includes: Shaving Cream, Aftershave Balm, Face Wash, Repair Serum, Argan Oil, Shampoo, Shower Gel and Body Lotion.
10. PURIST in Ebonite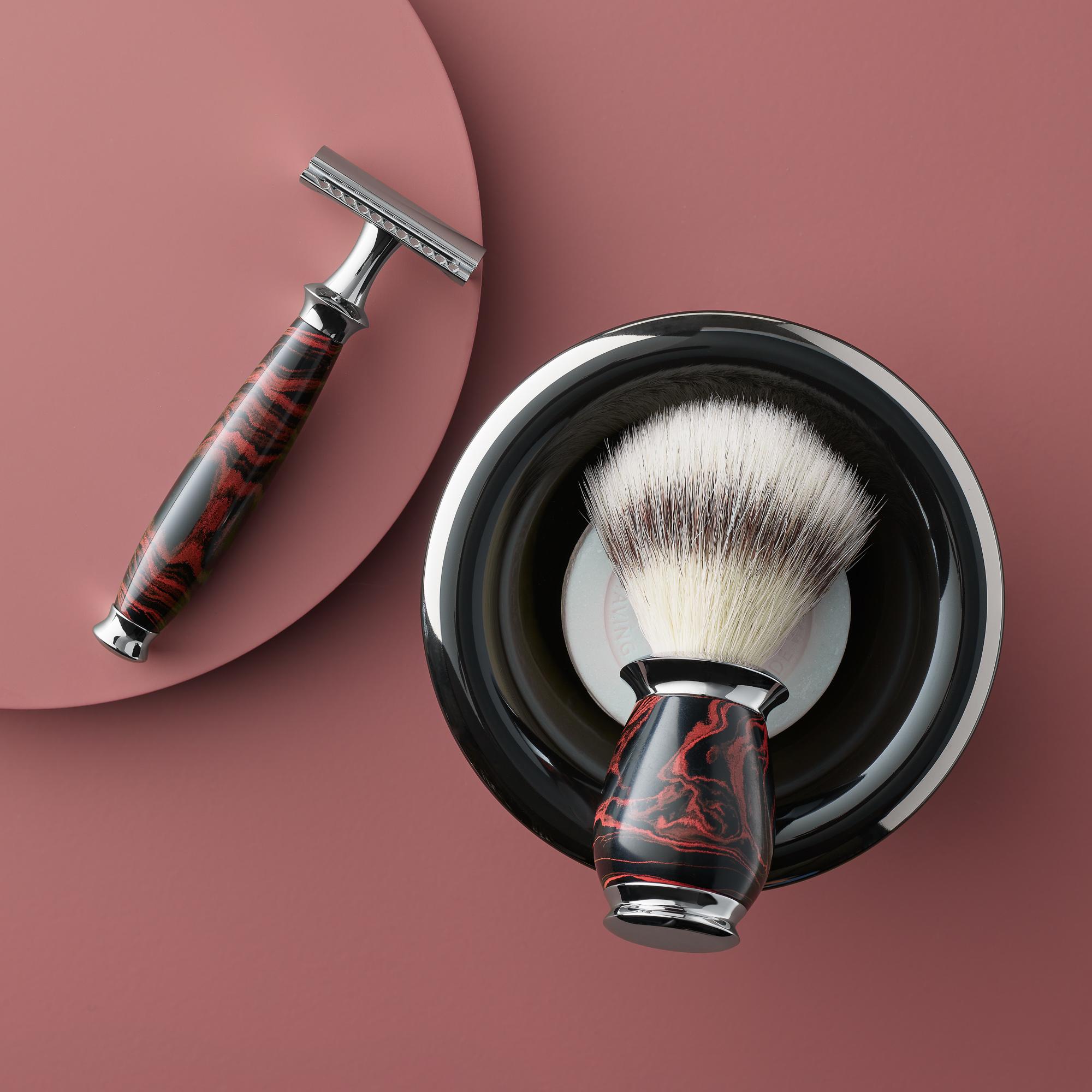 Last but certainly not least, we have our classic PURIST range in breathtaking Ebonite. The just-lauched finish is a natural material made on the basis of rubber and sulphur, reminiscent of ebony is delivers on both durability and beauty. Available with a choice of safety razor, mach 3 and fusion and luxurious Silvertip Fibre® or Silvertip Badger Brushhead this is a bold, statement piece - fit for a king!
Like what you're reading? Here are some MÜHLE UK blog recommendations for you:
Video: Top 3 Sets this Festive Season... Read more
A New Shaving Companion... Read more
Aftershave Lotion Versus Aftershave Balm... Read more