23

Feb

The Mother's Day Gift Guide 2022
---
Beautifully designed items, low waste swaps and considered skincare- in recent years we have seen more and more women drawn to the world of wet shaving. In celebration of Mother's Day (27th March), we've compiled our very own list of women's bestsellers. In elegant styles, vibrant colours and at a range of prices- there's something for everyone- bound to provide plenty of gift guide inspiration for this Mother's Day!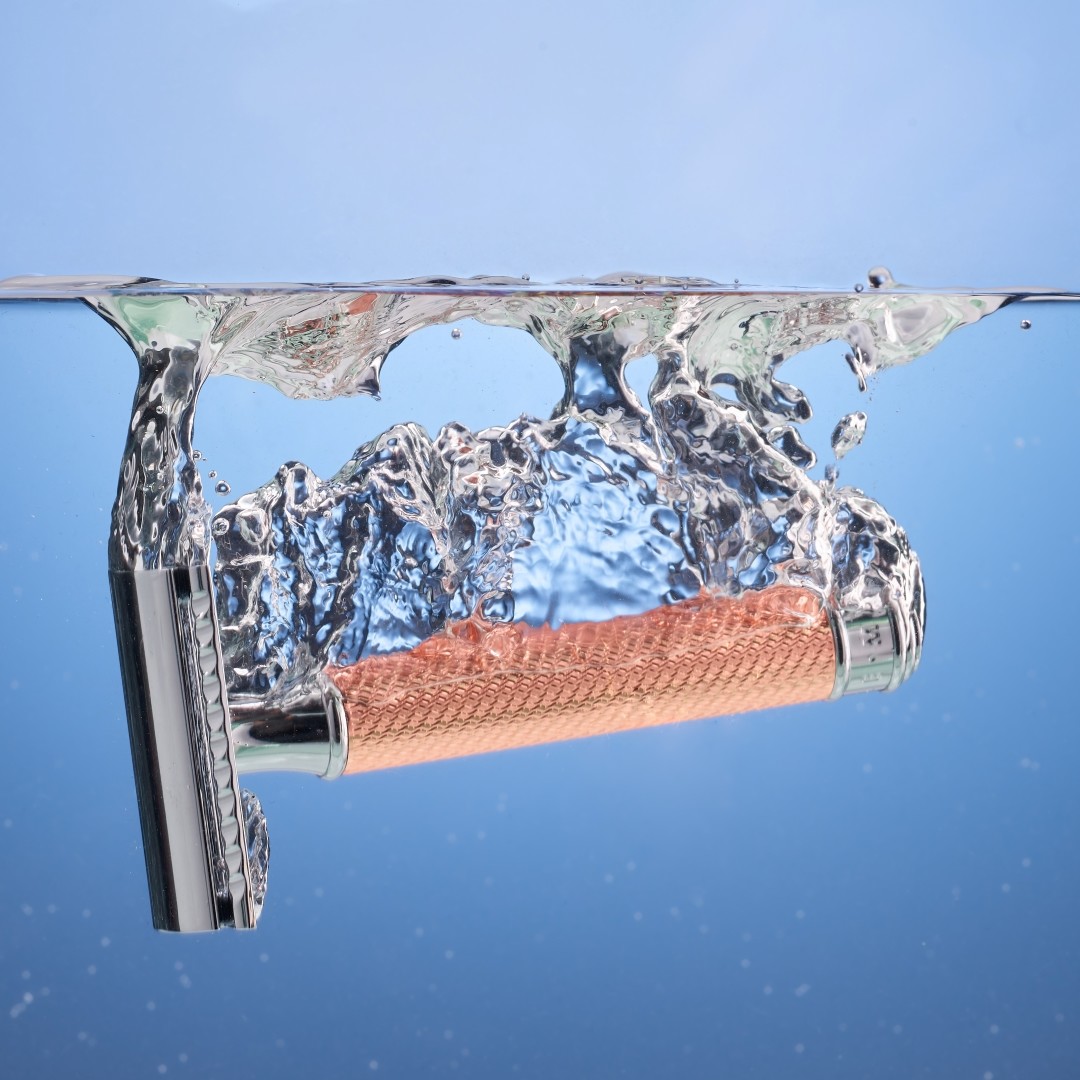 Pictured: The R89 in Rose Gold
The Companion, £38
The perfect introduction to plastic-free shaving, the unisex Companion razor has been designed with protection in mind. Suitable for use on the body and face, the razor features rails on both sides of the top plate enabling the user to find an ideal angle for shaving. Reducing the risk of nicks or scratches while shaving, blade exposure is kept to a minimum with the head also featuring protective flaps over the blunt sides of the blade to avoid unintentionally scratching or nicking of the skin when shaving the body.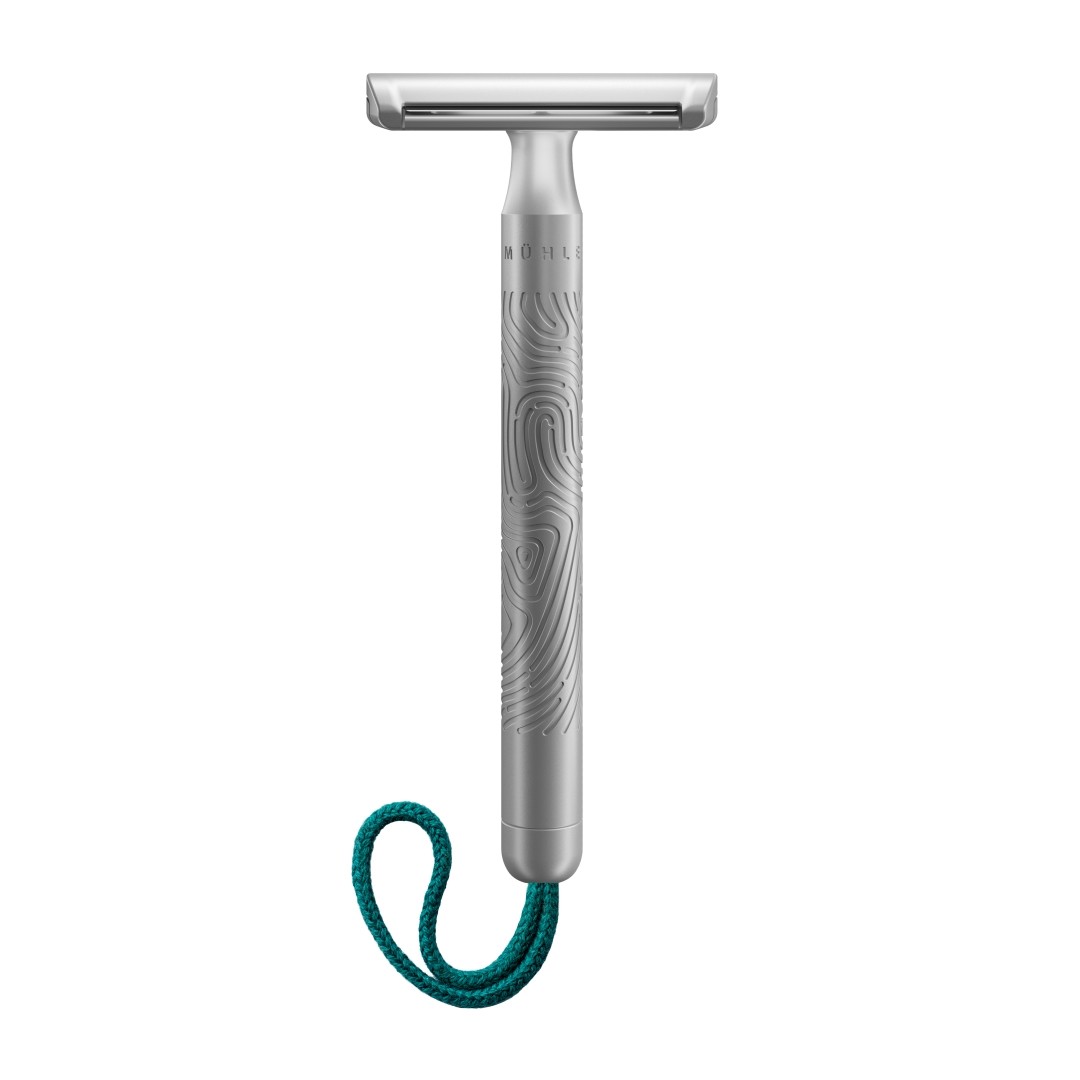 Pictured: The unisex Companion Safety Razor
Organic Shaving Cream, £15
Richly nourishing and mildly fragranced, the Organic Shaving Cream is ideal for sensitive skin and body shaving. Particularly rich in vitamin E, antioxidants and radical scavengers, the shaving cream contains traditionally hand-pressed Argan oil sourced from a fair-trade Moroccan women's cooperative.
Light and smooth in consistency, this shaving cream allows the blade to glide effortlessly and leaves skin restored and moisturised.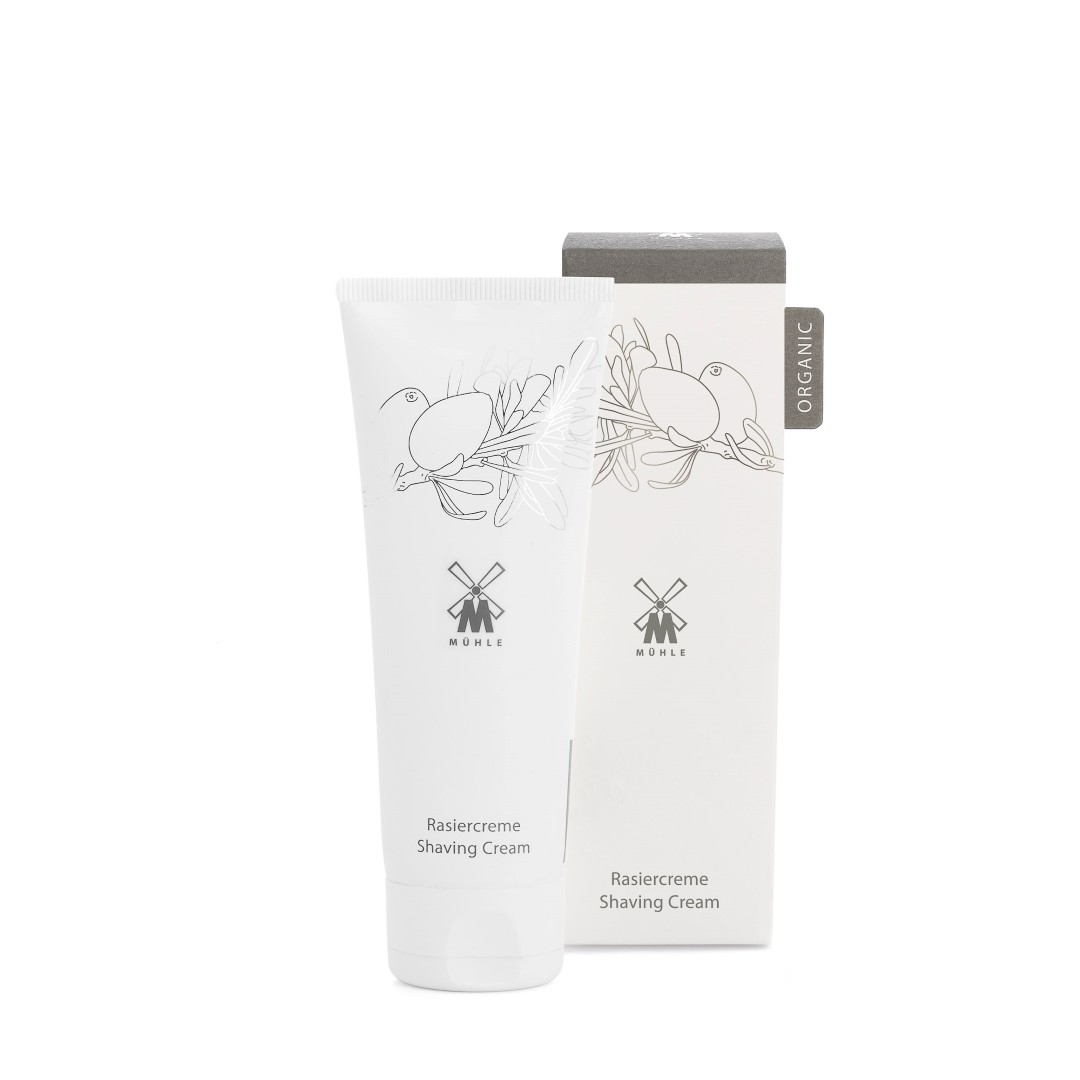 Pictured: The Organic Shaving Cream
Nom Shaving Brush, from £6.50
Used to lather shaving cream and soap, as well as prep hair for shaving, a shaving brush can make a huge difference to anyone's wet shaving routine. Created using high-quality plastics and Europe's finest woods, the Nom collection offers tasteful shaving brushes that last for ages and don't cost a fortune!
Found in nine different styles, every brush can be found in three different finishes and bristle types. From pure badger to bristle to synthetic black fibre, the choice is endless!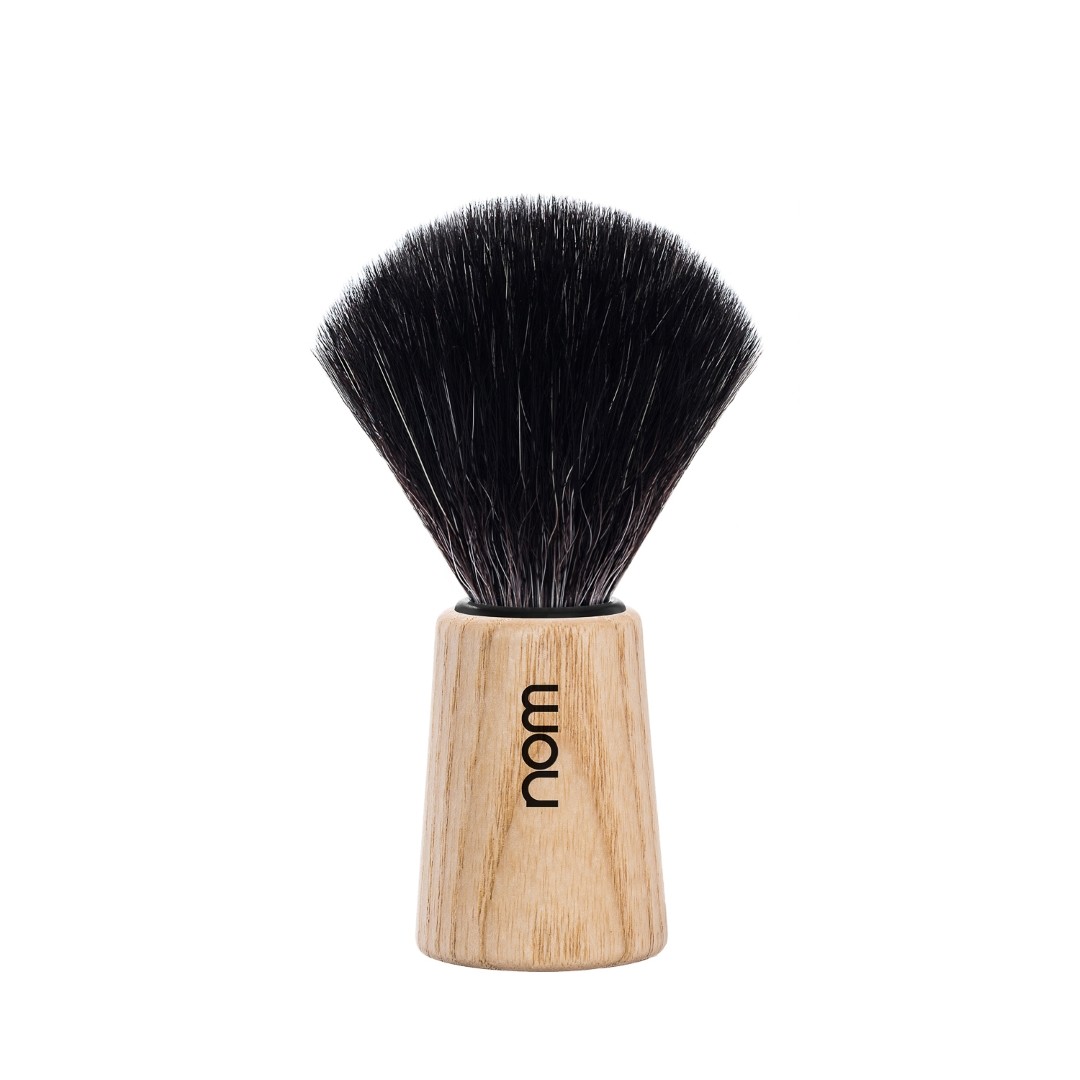 Pictured: The Theo Pure Ash Black Fibre Shaving Brush
Traditional Rosegold Safety Razor, £38
An opulent twist on the classic R89, this razor's rose gold chrome finish adds a touch of luxury to the ever-reliable MÜHLE Safety Razor. Long-lasting and corrosion-resistant, the MÜHLE R89RG chrome-plated finish still provides incomparable quality and longevity.
A fantastic eco-conscious swap that's kinder to both the planet and the skin!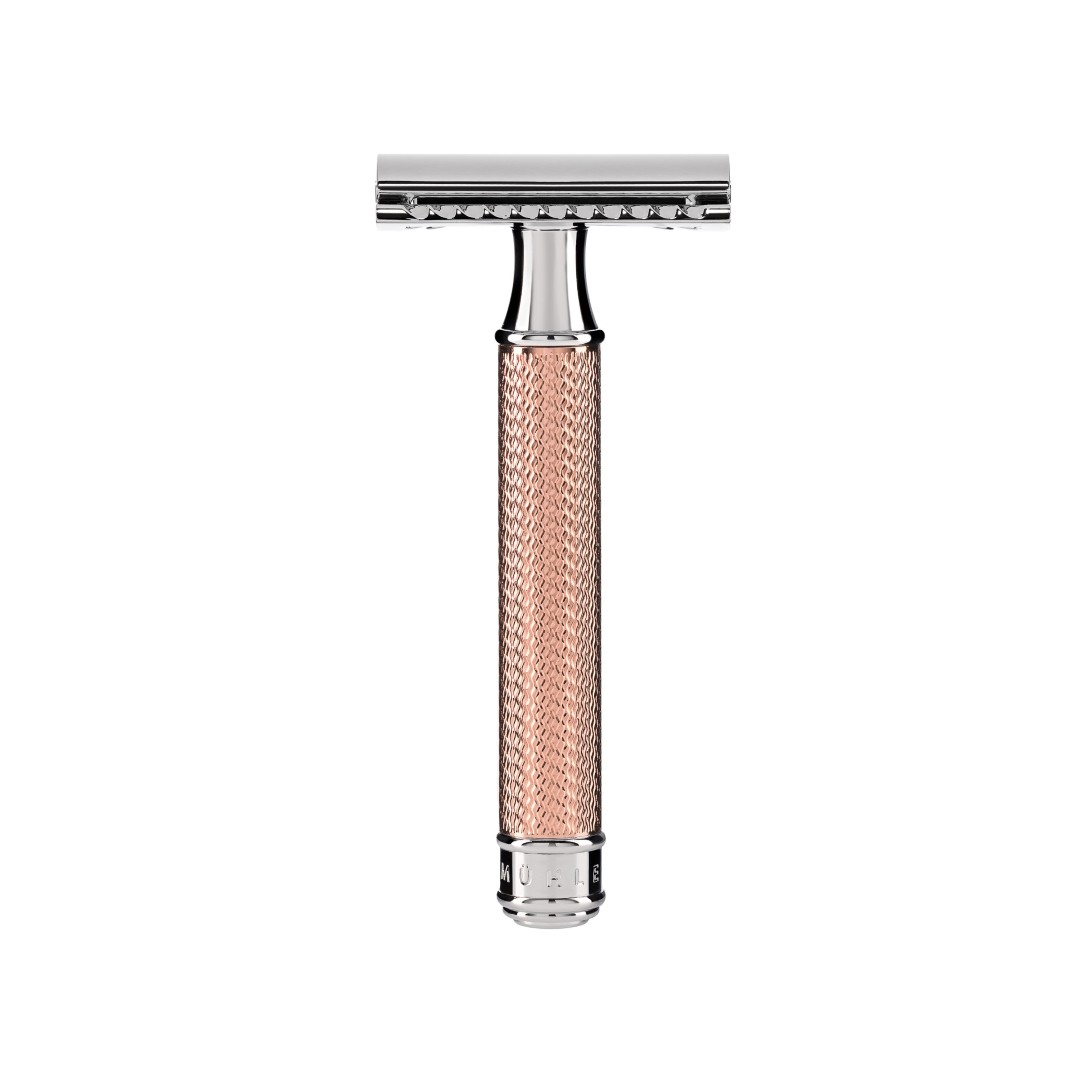 Pictured: The Traditional Rosegold Safety Razor
Argan Oil, £23
Called the 'liquid gold of Morocco', our pure Argan oil is rich in essential fatty acids and valuable active ingredients. Suitable for the intensive care of lips, skin and nails the oil can also be added to any of our ORGANIC products to create a richer, more concentrated formula.
A real multitasking champ, the oil can even be used directly on hair to improve elasticity and shine!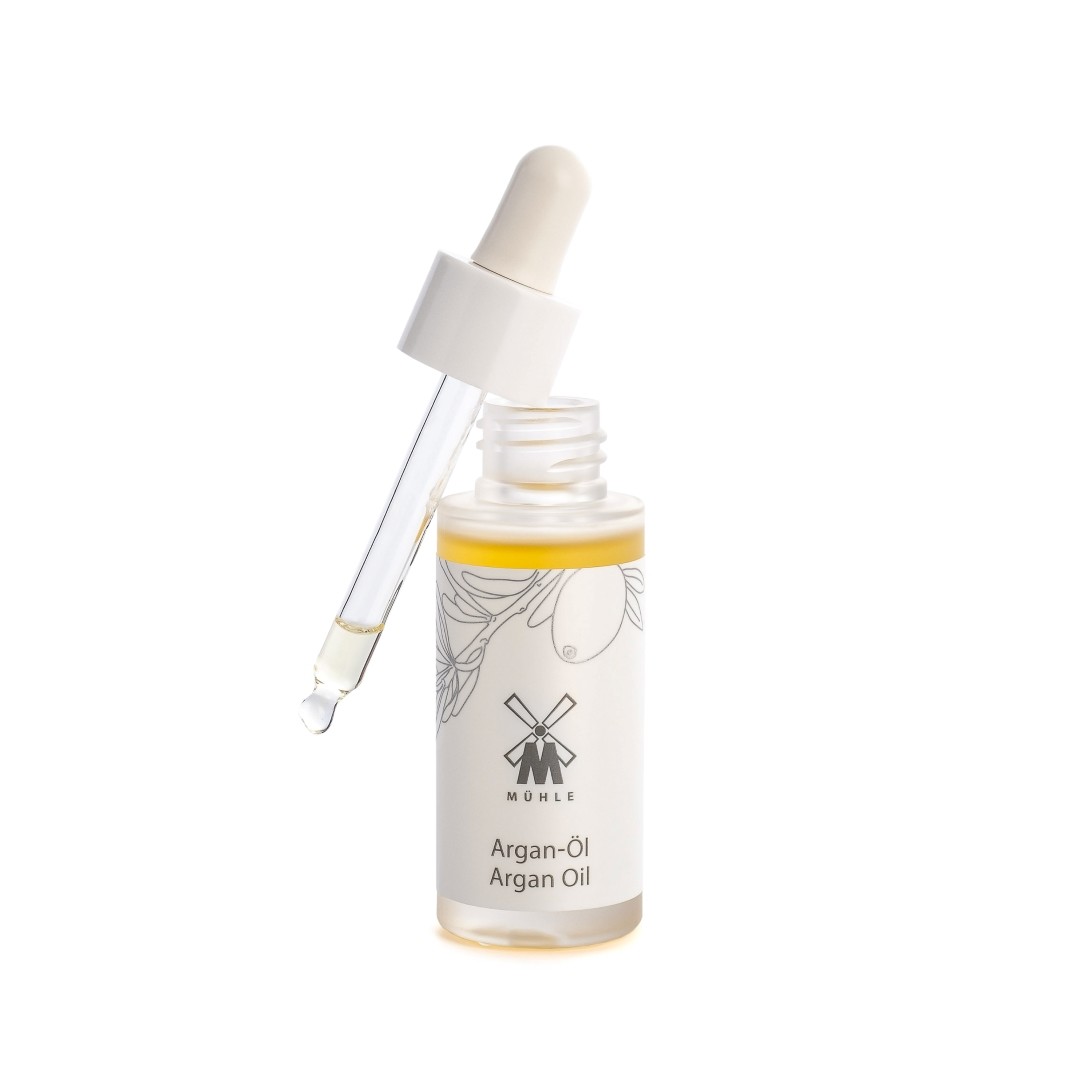 Pictured: The Organic Argan Oil
The Organic Body Lotion, £16
Gentle even on sensitive skin, this body lotion is designed to protect and soothe. Formulated using Aloe Vera to target dryness and support skin regeneration, the lotion also contains Bisabolol- the active ingredient found in chamomile. Mildly fragranced, the body lotion helps maintain the skin's lipid balance and smoothness - readying you for the day!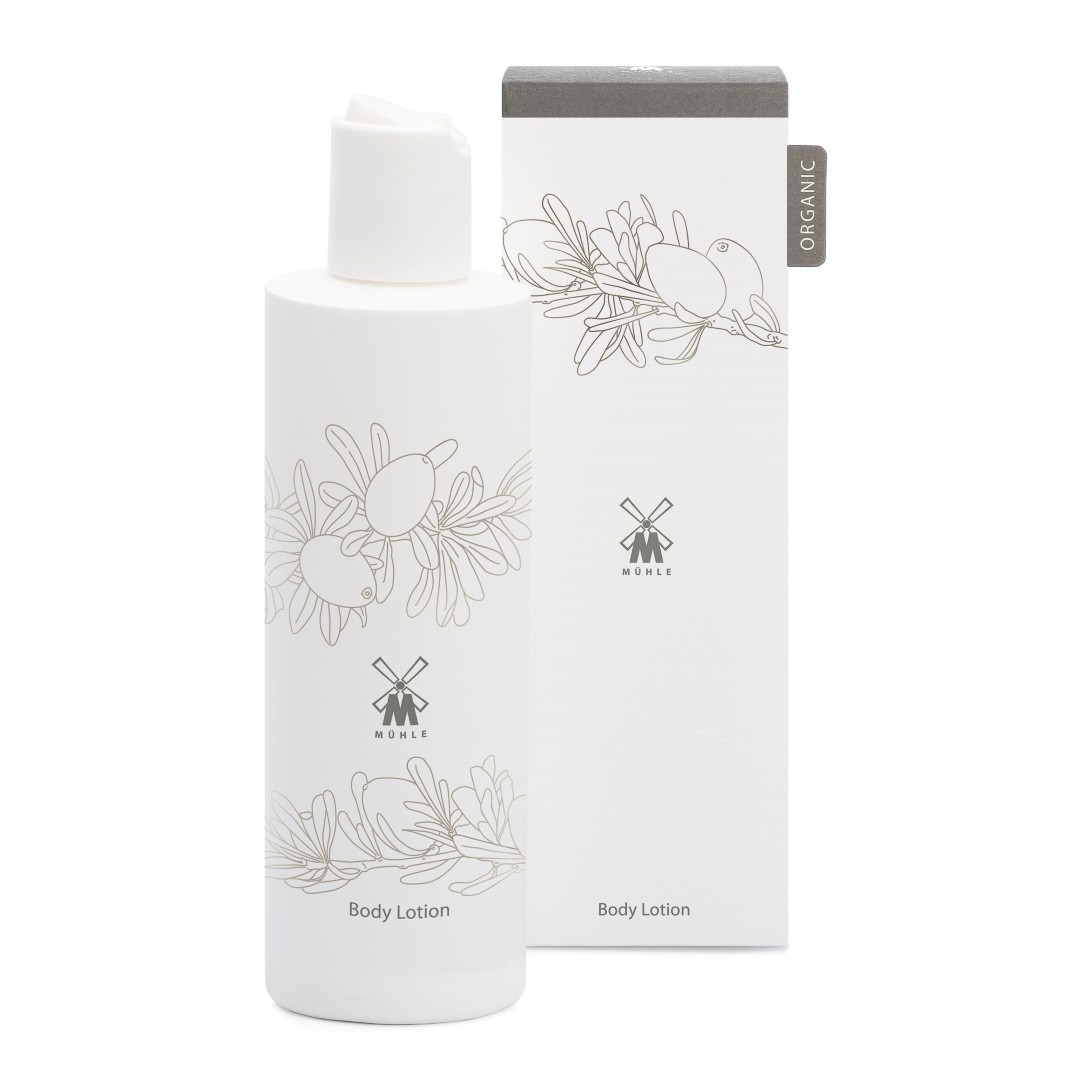 Pictured: The Organic Body Lotion
The Hexagon Sunrise Shaving Set, £157
Sleek and modern, the Hexagon Series was developed alongside Berlin designer Mark Braun. Combining contemporary elements with traditional design, the collection has proved an instant classic with finishes inspired by the beauty of the Ore Mountains. Now available in the limited edition 'Sunrise', the latest release has a beautiful earthy, rose hue.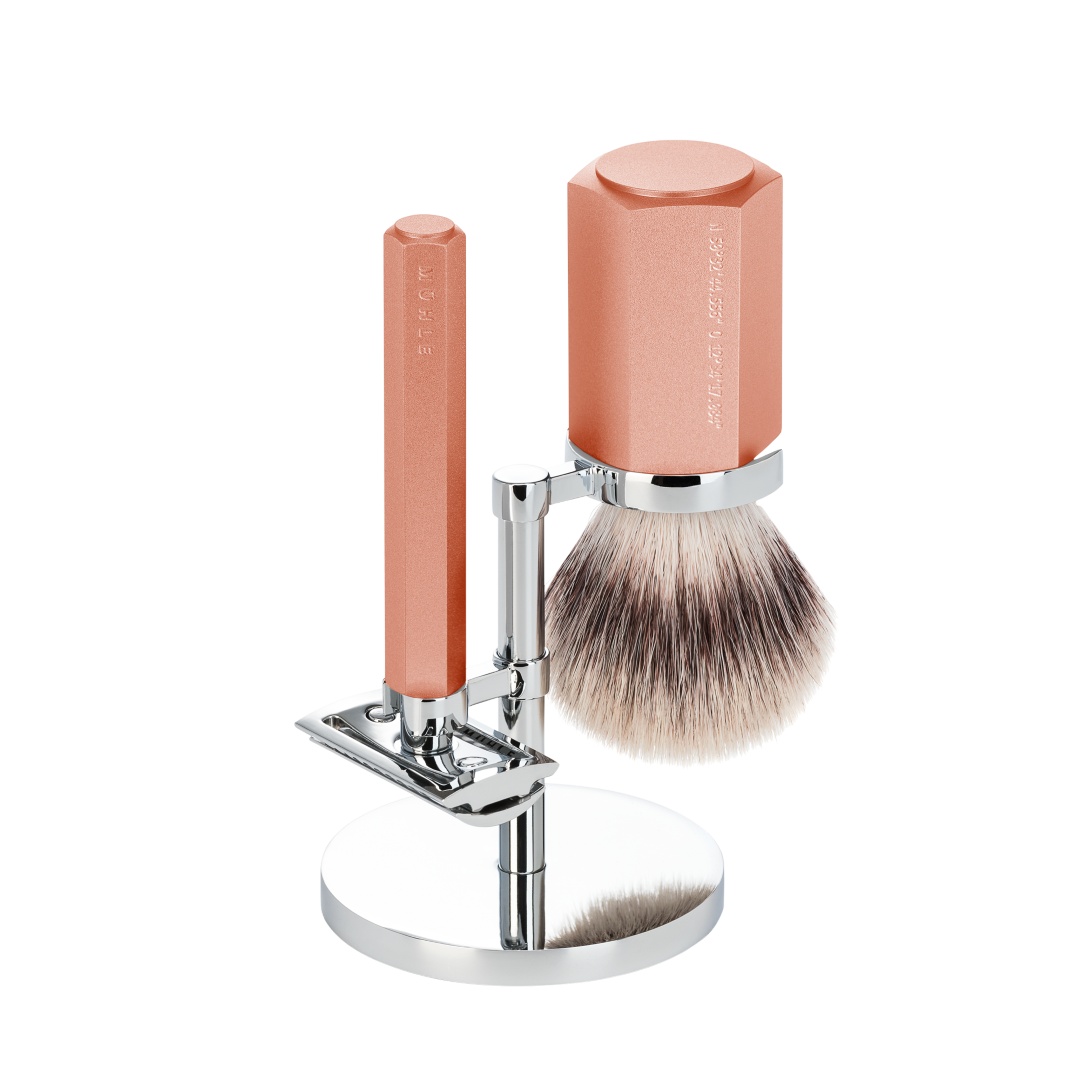 Pictured: The Hexagon Sunrise Shaving Set
Alum Block, £17
Another multi-tasking wonder, the MÜHLE alum block is perfect for sealing small cuts, fighting acne and can also be used as a zero-waste alternative to deodorant. Effectively killing any surface bacteria, the block is to be used after shaving on damp skin.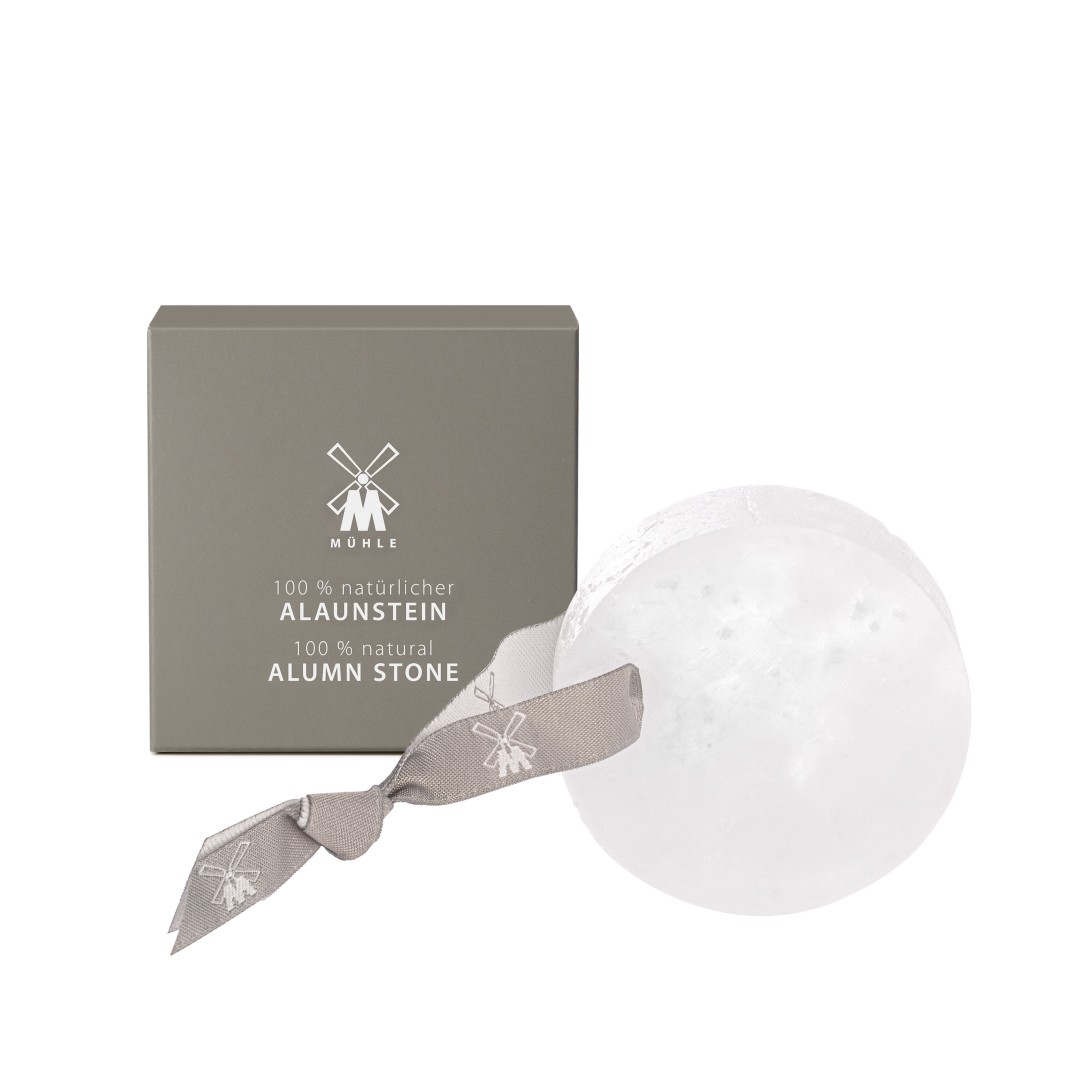 Pictured: The Alum Block
Vegetable-Tanned Cowhide Leather Bag, £124
Beautifully crafted, this leather case makes for a fine travel companion. Featuring straps for shaving brushes, razors and shaving cream the case has plenty of storage- room for all your essentials!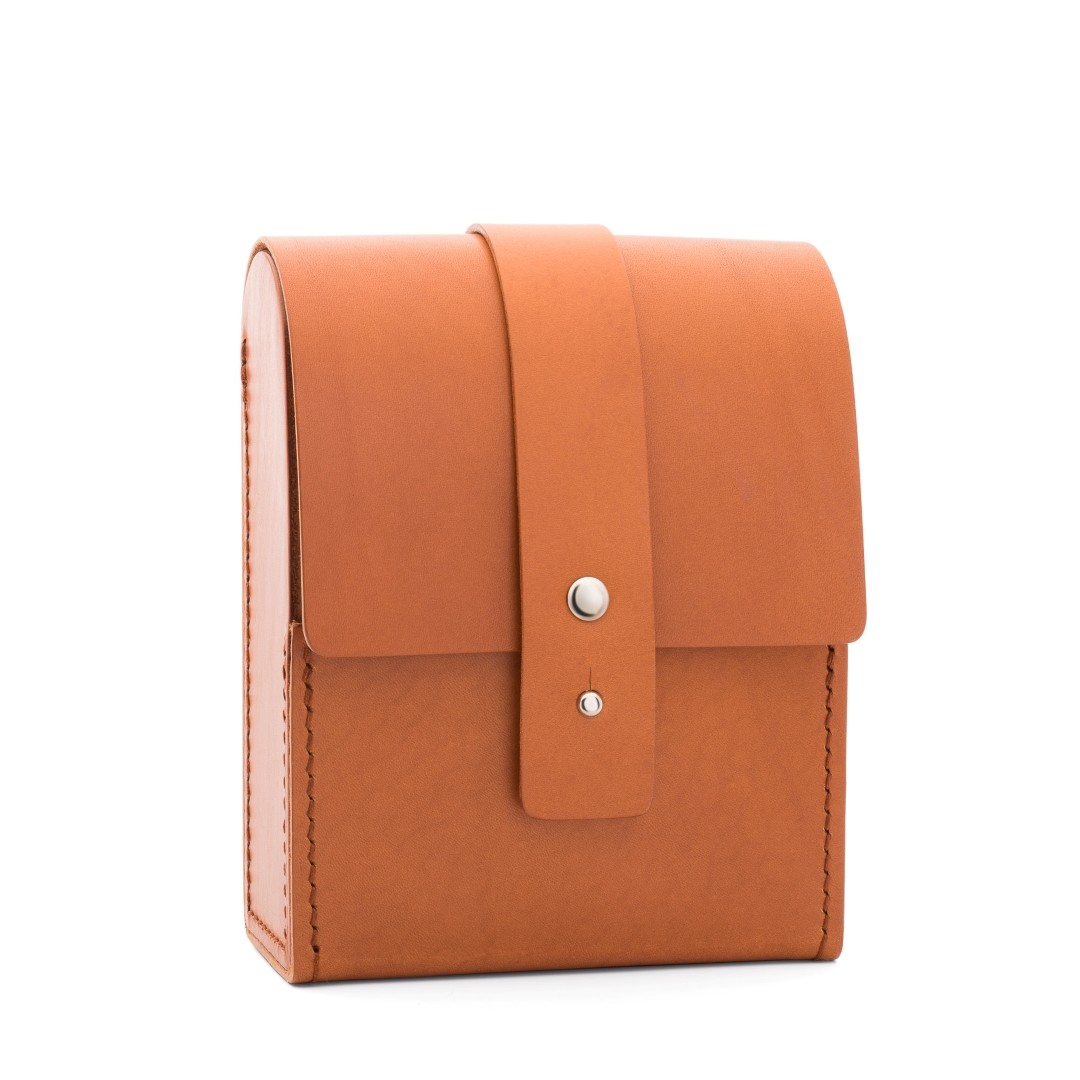 Pictured: The Vegetable-Tanned Cowhide Leather Bag
The Classic Black Silvertip Fibre Shaving Brush, £36
Made from high-grade resin, this Classic shaving brush delivers on both beauty and durability. Featuring a Silvertip Fibre bundle, the brush is exceedingly soft at its fine tips. Great for sensitive skin, the Silvertip Fibre brush is more forgiving in its maintenance compared to natural hair- more resistant to shaving soap and creams as well as drying much more quickly.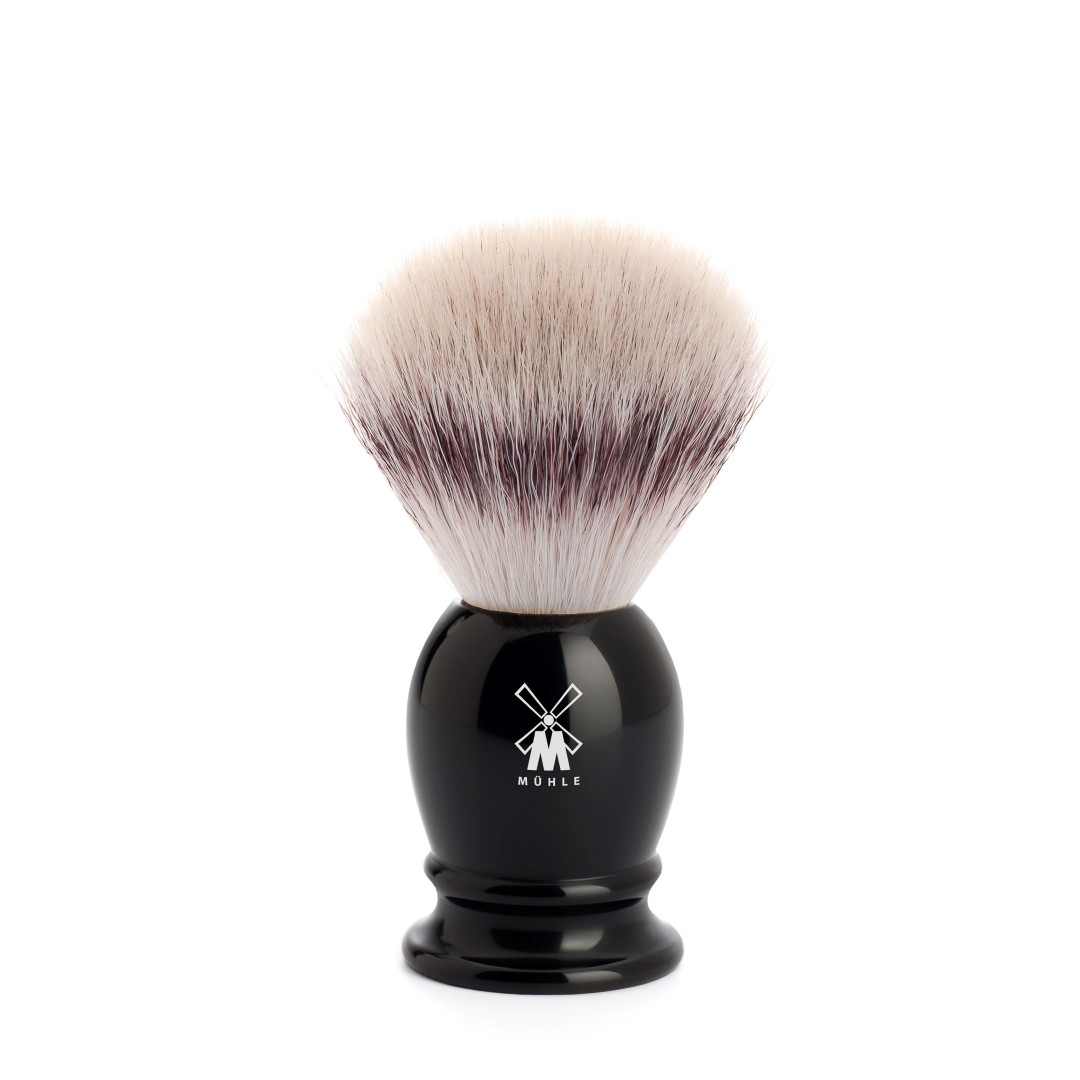 Pictured: The Classic Black Silvertip Fibre Shaving Brush
Like what you're reading? Here are some MÜHLE UK blog recommendations for you:
Meet Oran, MÜHLE's Newest Head Barber... Read more
A New Shaving Companion... Read more
Behind the Organic Range: Moroccan Women's Cooperative... Read more