28

Nov

Stocking Fillers Gift Guide
---
The festive season is almost upon us! And whether you're looking for real showstopper gifts or smaller stocking fillers MÜHLE has you covered. With our 'Stocking Filler Gift Guide' you can fill your boots with secret Santa inspiration.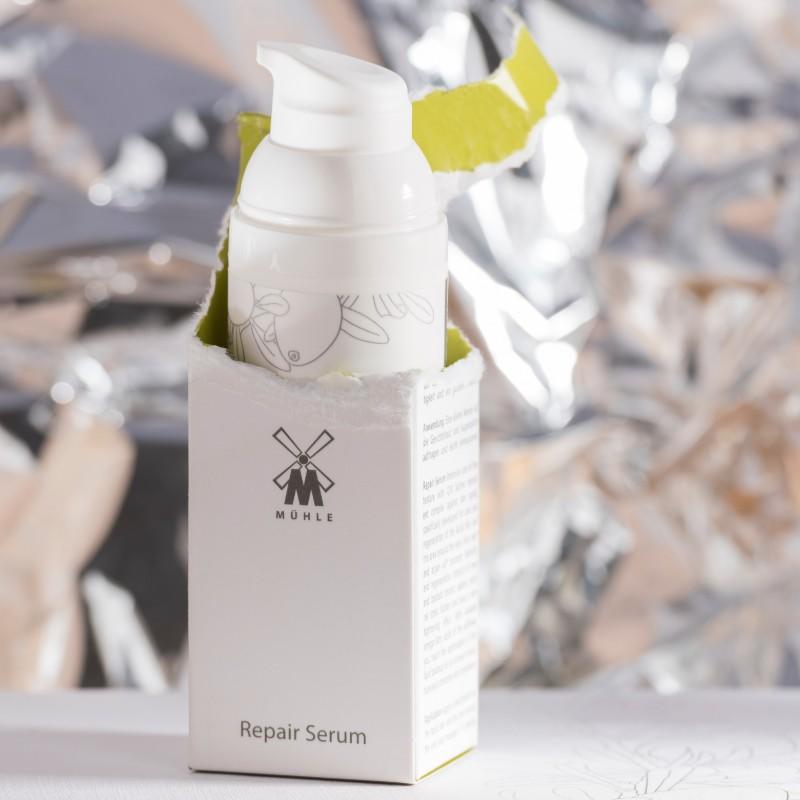 £15.50
The perfect all-rounder, this year we've dubbed the Alum Block 'Santa's Little Helper.' Often referred to as 'the original aftershave,' the Alum Stone is perfect for sealing small cuts, fighting acne and can also be used as a zero-waste alternative to deodorant. Effectively killing any surface bacteria, this miracle worker is a must for any wet shaver.
Pictured: The MÜHLE Alum Block
2) MÜHLE Sandalwood Shavecare Set
£29.00
Another great all-rounder, MÜHLE Shavecare Sets are ideal for protecting your skin against those cold winter nights. Including a silky shaving cream and indulgent aftershave balm, these sets nourish and protect the skin both during and after your shave. Also available in zesty Sea Buckthorn and calming Aloe Vera.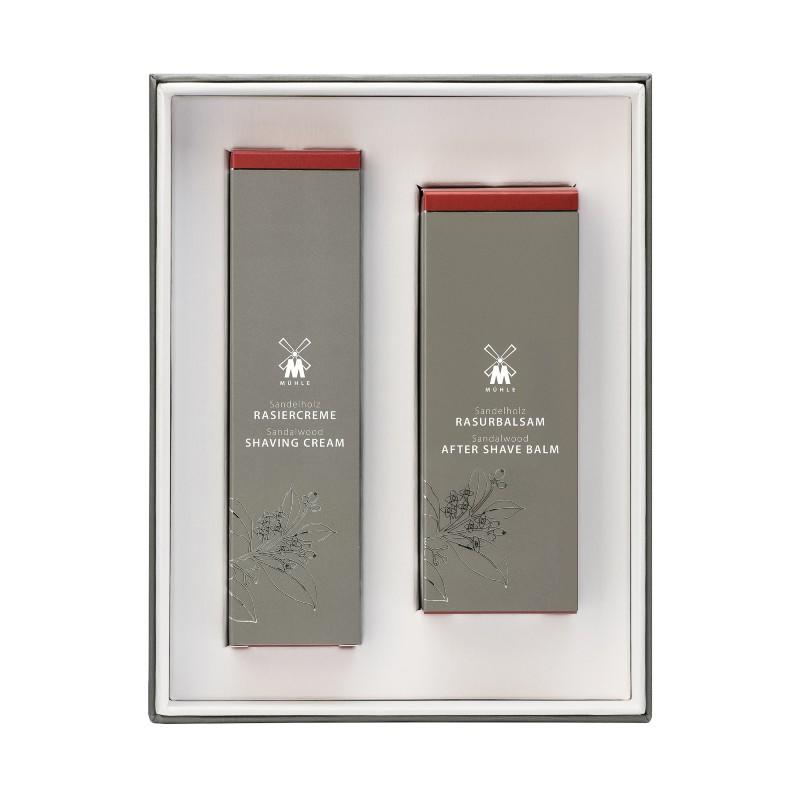 Pictured: Sandalwood Shavecare Set
£34
If there is anyone on your gift list who doesn't own an R89, stop everything you're doing and get one right now. The R89 safety razor is a MÜHLE icon; a minor marvel of precision, ergonomics and beauty. This type of razor once revolutionised wet shaving, allowing fans to shave themselves at home, as previously a cut throat shave requiring skilled hands was the only option. Today the classic safety razor has re-emerged, once again champion of the shaving world; the method foregoes plastic mechanisms and as a lifetime product it reduces unwanted environmental impacts without compromising on precision. An everyday hero.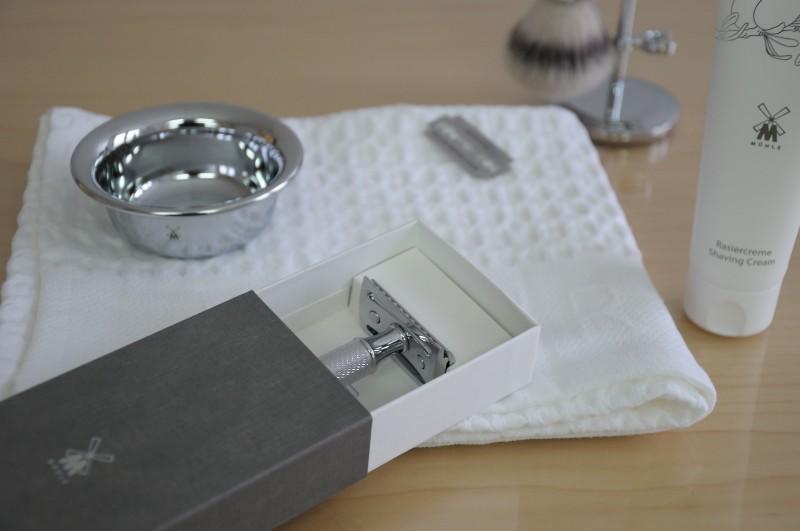 Pictured: MÜHLE R89 Safety Razor in Chrome, with plastic free packaging and accessories
£19
Anyone after a bit of wholesome TLC after the busy lead up to Christmas and its enjoyable yet exhausting festivities will appreciate MÜHLE's Organic Repair Serum. Specifically developed for the care and regeneration of the skin around the eyes and face the repair serum is full of 'only the good stuff', including vitamin E rich Argan Oil sourced from a women's cooperative in Morocco, Aloe Vera, Safflower and Omega Fatty Acids. This vegan friendly repair serum, will keep the post-Christmas glow going into 2020!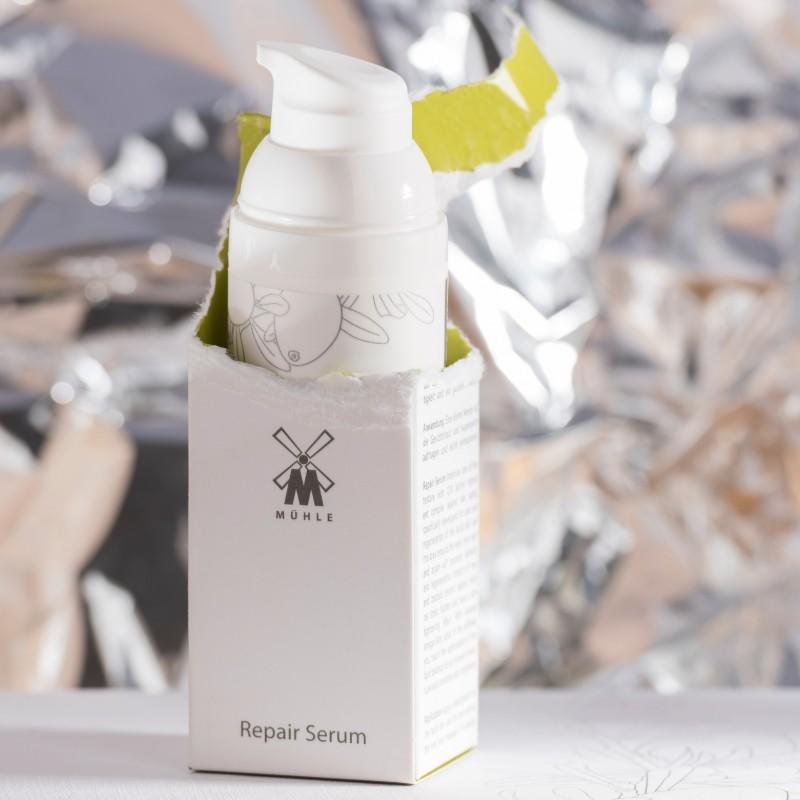 Pictured: MÜHLE Organic Repair Serum
5) MÜHLE Classic Olive Wood Silvertip Fibre Shaving Brush
£37 (Small Size)
A new addition to the MÜHLE family, this shaving brush embodies the brand's unique ability to bring together both the old and new in a singular product. Since the company was founded in 1945 the art of brush making has always been at its heart, producing durable pieces that make everyday rituals a pleasure. The classic brush, with its traditional shape and unique Olive Wood finish is a testament to this passion, while the high-quality vegan Silvertip Fibre bundle is a world first whose material characteristics are analogous with the best traditional badger brushes. A classic brush for the 21st Century.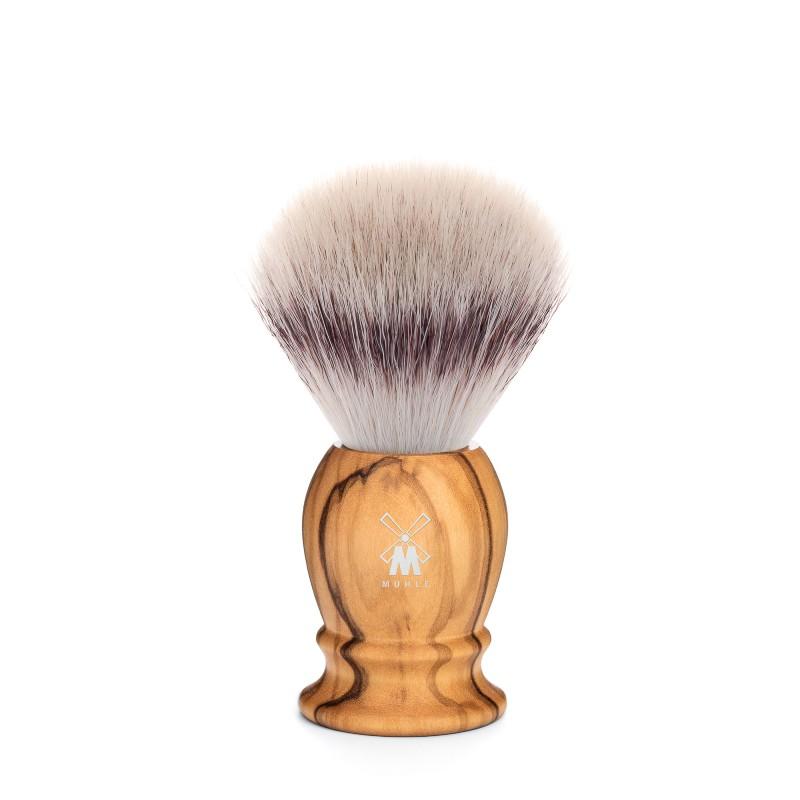 Pictured: MÜHLE Classic Olive Wood Silvertip Fibre Shaving Brush (Small Size)
6) MÜHLE Brown Leather Safety Razor Travel Pouch
£28
Completely handmade by Florentine artisans, the leather safety razor pouch, has that unique draw of the simple, well-made item with a sweet attention to detail. Ideal for travel or for those who like to tuck their safety razor away at home, it is the perfect, compact, thoughtful gift. Suitable for Traditional safety razors (including Grande & Twist). Also available in Black Florentine leather.
Pictured: MÜHLE Brown Leather Safety Razor Travel Pouch, with R89 Safety Razor inside
£9.50
Know someone who's a little sensitive? We've got just the thing; especially suitable for sensitive skin, our Aloe Vera shaving cream is made from real beeswax! Allowing for an exceptionally smooth shave, the cream soothes and refreshes the skin. A gift guaranteed to make your stocking smell amazing. Also available in Sandalwood and Sea Buckthorn.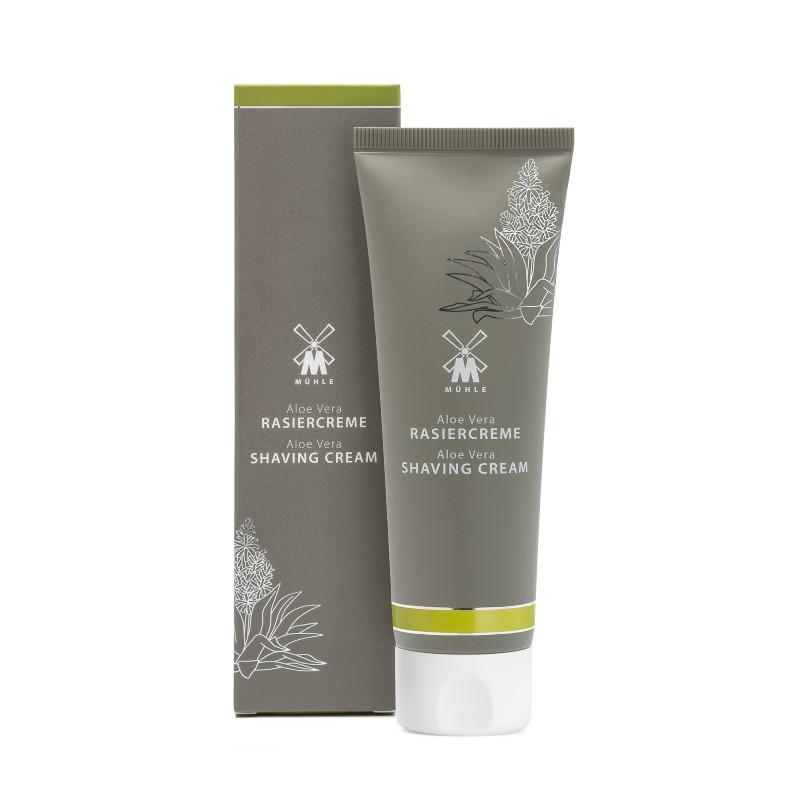 Pictured: MÜHLE Aloe Shaving Cream
8) MÜHLE Sea Buckthorn Soap in Dish
£22
If you're shopping for someone who's more of a soap fan, the Sea Buckthorn Shaving Soap in a Porcelain Bowl (with a lid and everything) is a delightful little indulgence. Rich in palmitic acid, Sea Buckthorn supports the natural regeneration of the skin's cell structure. The fresh citrus fragrance contains fine notes of lime and orange. Also available in Sandalwood and Aloe Vera.
Pictured: MÜHLE Sea Buckthorn Soap in Porcelain Dish
£19
Cute and practical the MÜHLE Blade Bank encourages good, sustainable habits and allows for the safe disposal of blades in a stylish accessory. Used razor blades can be collected in the porcelain bowl for years, with no need to worry about sharp edges causing injury. The new design has an opening at the bottom so the blade bank can be emptied into a scrap metal container and recycled at the nearest recycling centre – as a precaution it's always worth checking with the local authority before recycling. A gift guaranteed to keep you on Santa's nice list for next year!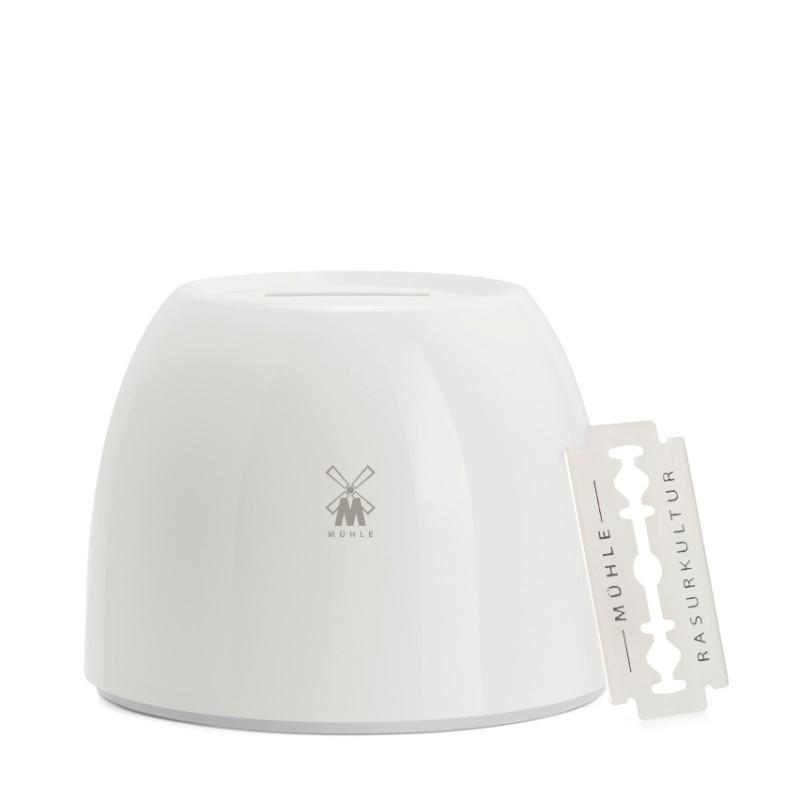 Pictured: MÜHLE Blade Bank, with MÜHLE razorblade
£27
Accommodating both shaving soaps and creams, with its extra high brim and easy-to-grip knobby handle, the Crucible Mug quotes traditional designs to leave a classic impression. Just one of those little touches, that makes shaving such a pleasure you might even convince Santa to do away with the beard and go bare-cheeked for once (we're sure it's been on Mrs Claus's mind).
Also available in White.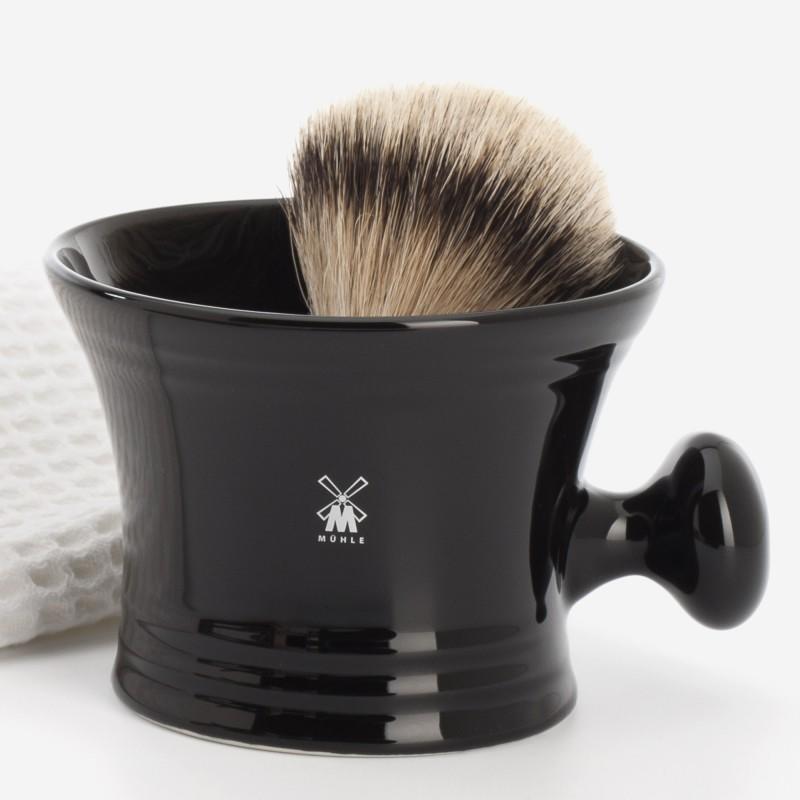 Pictured: MÜHLE Crucible Mug with Shaving Brush and Waffle Pique Towel
Like what you're reading? We have plenty of blog inspiration available:
For more Christmas ideas, and showstopper gifts, check out The 2019 Christmas Gift Guide
If you're shopping for a woman in your life, we have a pulled together our Women's Bestsellers
For more info about the MÜHLE brand, check out our blog and short video MÜHLE Insights; Tradition Meets Technology