02

Dec

Stocking Fillers and Festive Treats
---
The ultimate gift guide for self-employed elf's everywhere, see below as we list this year's top twelve stocking fillers and smaller gifts. Hoping to fill you with inspiration, read on for some sweet secret Santa picks, suited from the newbie to the shaving enthusiast.
1. The MÜHLE Beard Scissors, £23 (BPSC1)
One of our newest shaving accessories, the MÜHLE beard, nose and ear hair trimming scissors are sure to meet all your facial hair grooming needs. In addition to helping keep beards neat and sharp, these manual trimmers are also complete with rounded tips for additional safety, making them perfect for trimming both nose and ear hair.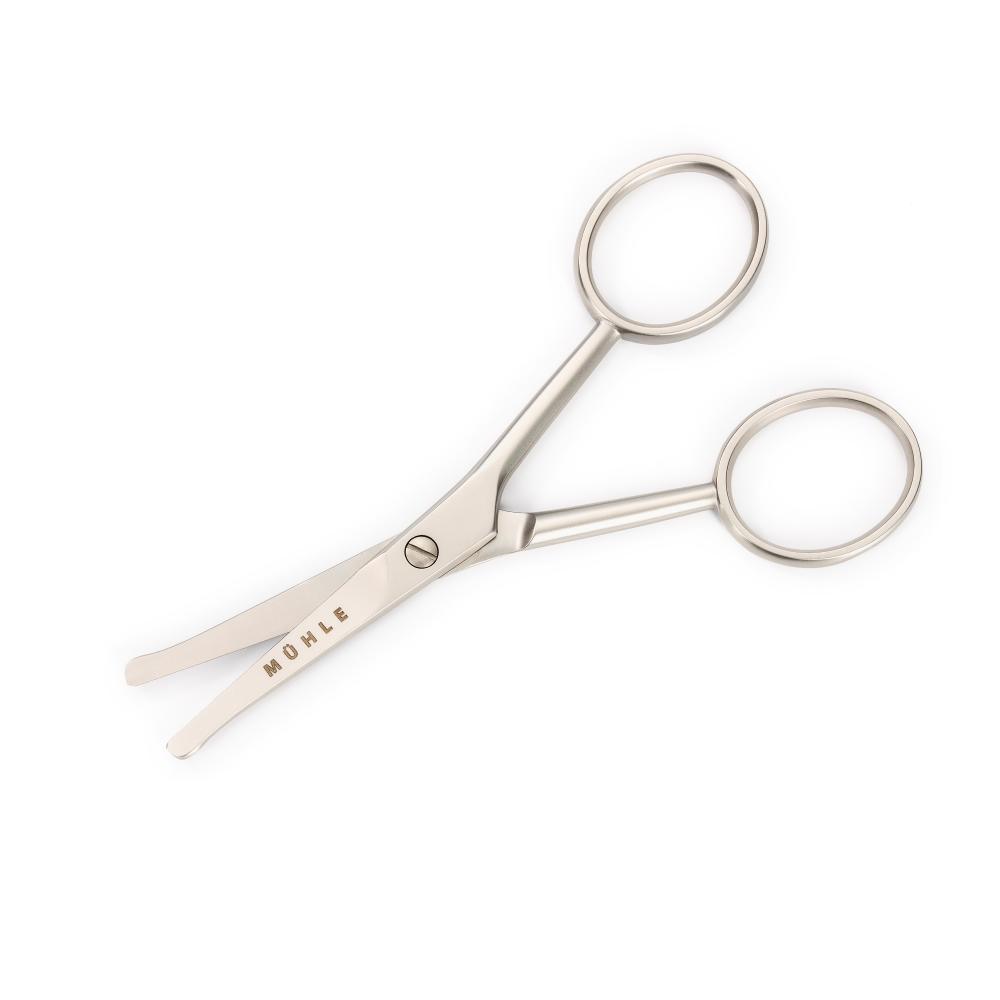 The Beard, Nose and Ear Hair Scissors by MÜHLE
2. The Barbershop Beard Sculpt, £18
For those that would prefer an experience, why not treat them to a sculpted beard trim in our beautiful art-deco style London Barbers? Tidied with scissors and trimmers to your desired length, the trim is completed with pampering hot towels and finished with MÜHLE Organic Argan Oil. Plus, located on the lower ground floor of the MÜHLE Store, there are plenty of opportunities for a little shopping after with our full range of shave accessories available for purchase…
3. The CLASSIC Silvertip Fibre Shaving Brush, £23.50 (39K252)
A real gem from the MÜHLE outlet, the CLASSIC Horn Silvertip Fibre Brush is a great purchase for anyone looking to up their shave game. Essential for a smooth shave, a quality shaving brush can help you create a rich and creamy lather whilst both prepping and exfoliating the skin. Hurry though, because once this beauty is gone- it's gone!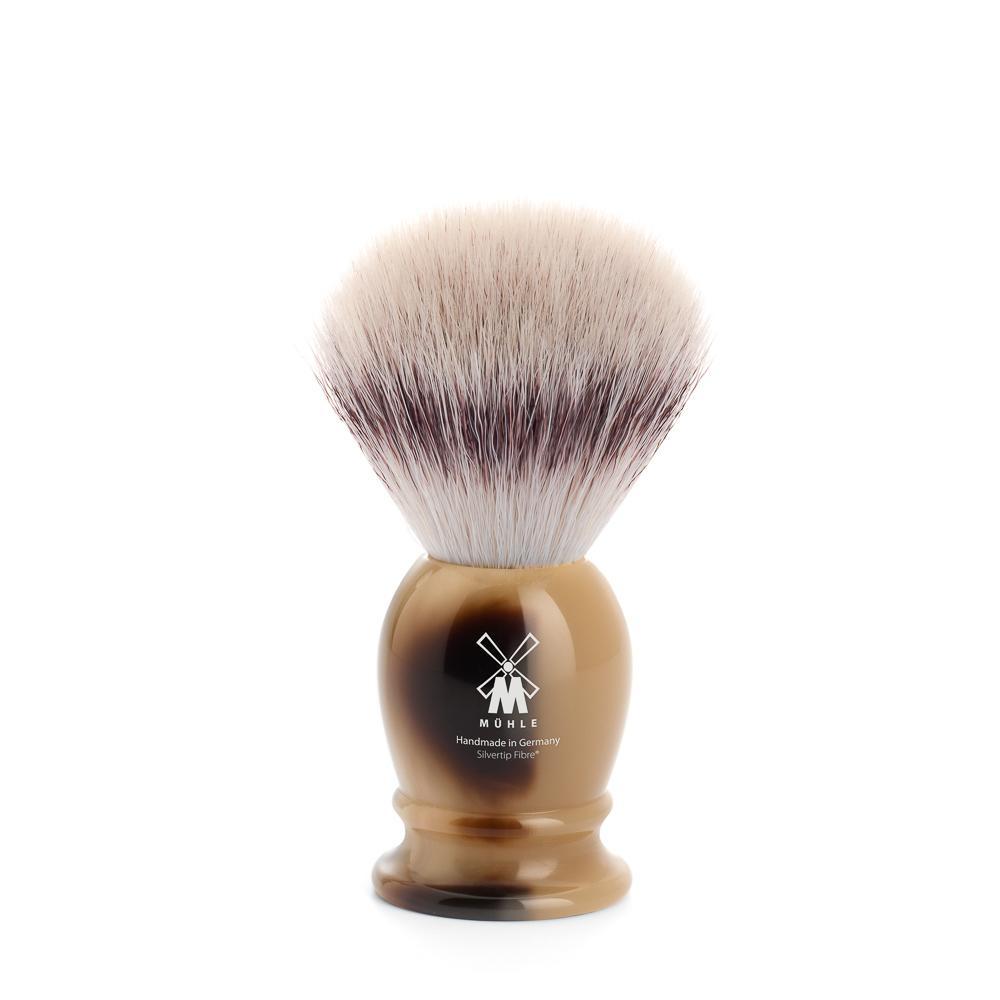 The CLASSIC Faux Horn, Silvertip Fibre shaving brush by MÜHLE
4. The MÜHLE Shaving Mirror, £23 (SP2)
A handy tool for helping craft sharp line and close shaves, the MÜHLE chrome-plated mirror has a magnification of x5. Backed with four suction pads, the mirror can be placed anywhere and is sure not to budge once it is!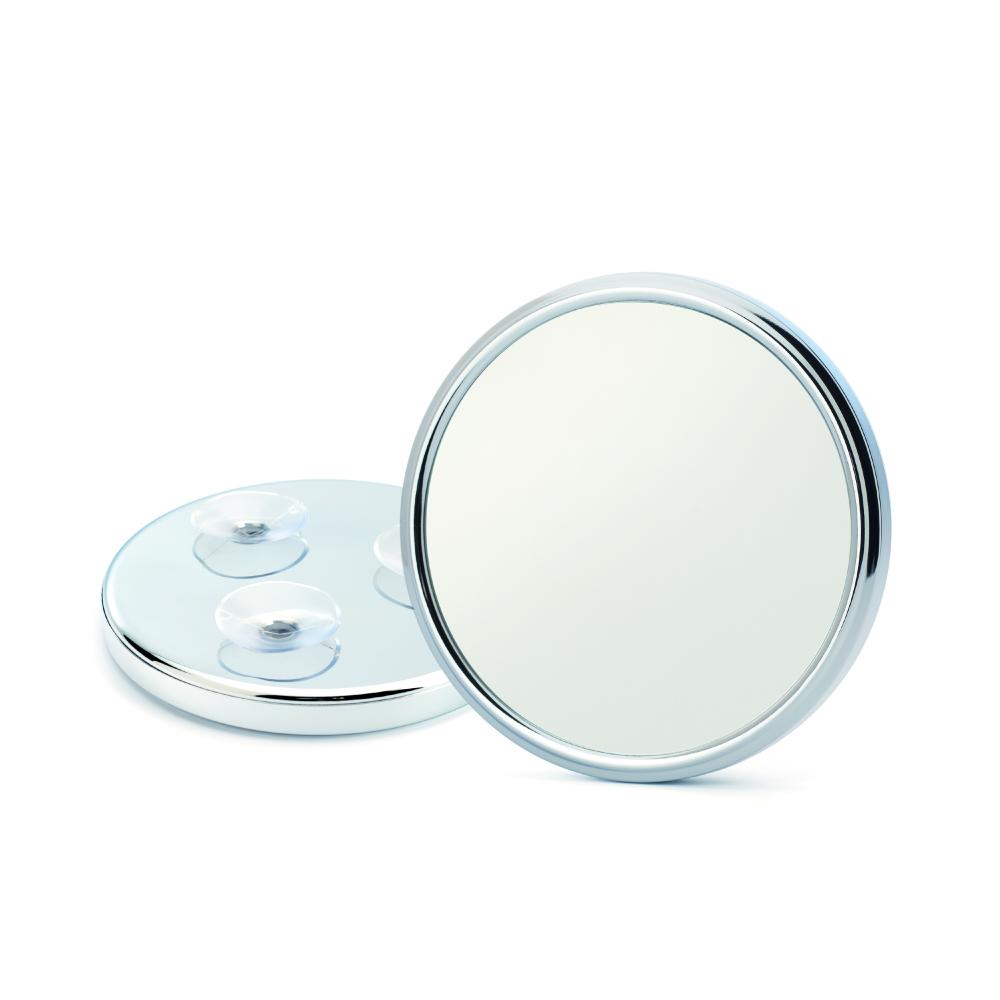 The SP2 5x magnification shaving mirror with suction cups by MÜHLE
5. Replacement Shaving Brush Bundles, £26.50 to £54
For the established MÜHLE fan, our replacement shaving brush bundles could be just the ticket! Giving the gift of a new brush without replacing favourite handles, most of our ranges come with shaving brush bundles that can unscrew. Just like new, a soft clean bundle can help restore even the most loved of brushes and are available in several hair grade types so there's sure to be something to suit everyone's taste!
Compatible with: PURIST, KOSMO, STYLO, TRADITIONAL, HEXAGON and ROCCA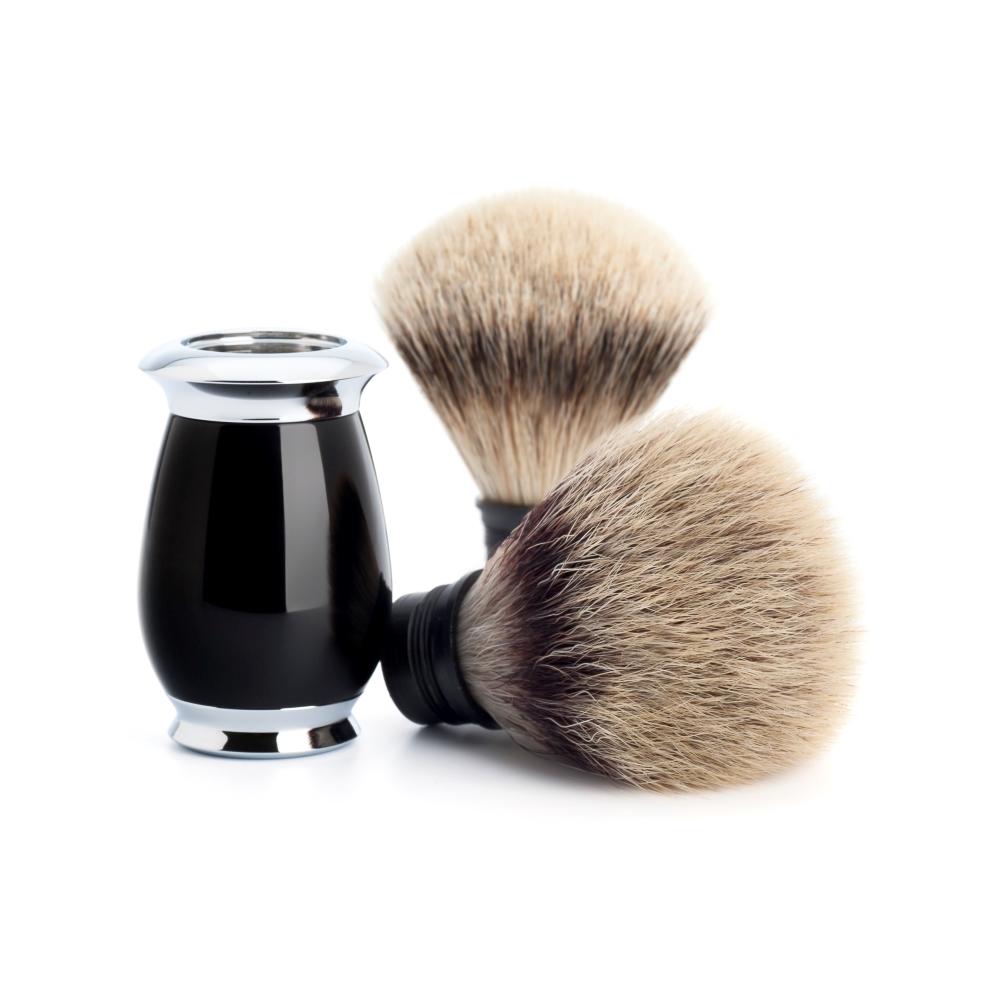 The PURIST range with a selection of replacement heads
6. Waffle Pique Shaving Towels, £11.50 (T1)
A relaxing experience, one of the greatest delights of going for a professional barber shave is almost definitely the pampering hot towels. The perfect pre-shave preparation, a hot towel ensures hair is softened and pores opened for a delightfully close shave. Due to their square relief structure, the MÜHLE cotton texture shaving towels absorb a great deal of moisture and retains the soothing heat during application. After the shave, the soft material pampers once again during cleaning and drying the face.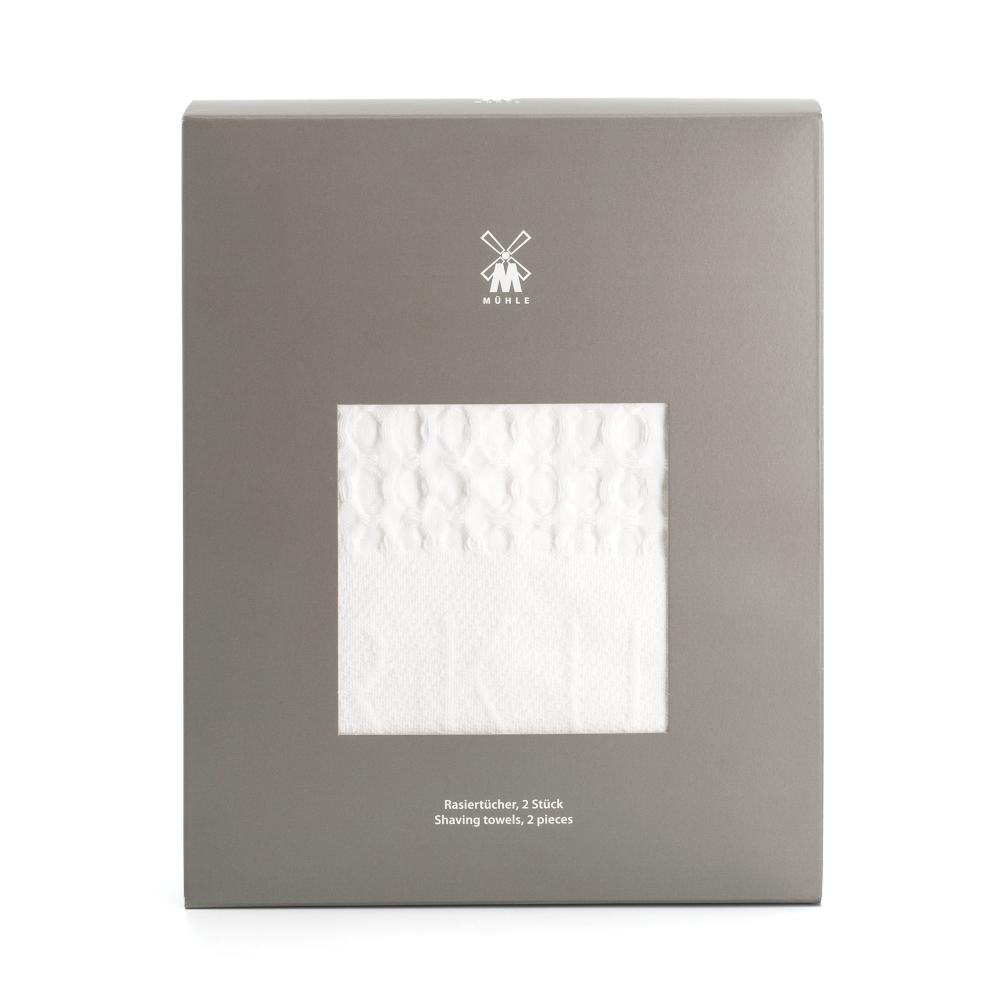 The Waffle Pique Shaving Towels by MÜHLE
7. The MÜHLE Ball Point Pen, £23 (MP89)
Inspired by our iconic R89 safety razor, this chrome-plated MÜHLE ball point pen is ideal for jotting down those new year resolutions or last-minute lists! As practical as it is pretty!
8. The Sandalwood Shave Care Set, £29 (MPSSH)
A great all-rounder, MÜHLE Shavecare Sets are ideal for protecting your skin against those cold winter nights. Fragranced from essences of the Sandalwood Tree, the set is delightfully warming with a classy and distinctive fragrance containing fine notes of coriander, star anise and deep balsamic wood.
Or, for a stronger fragrance, why not try the MÜHLE Sandalwood Aftershave Lotion?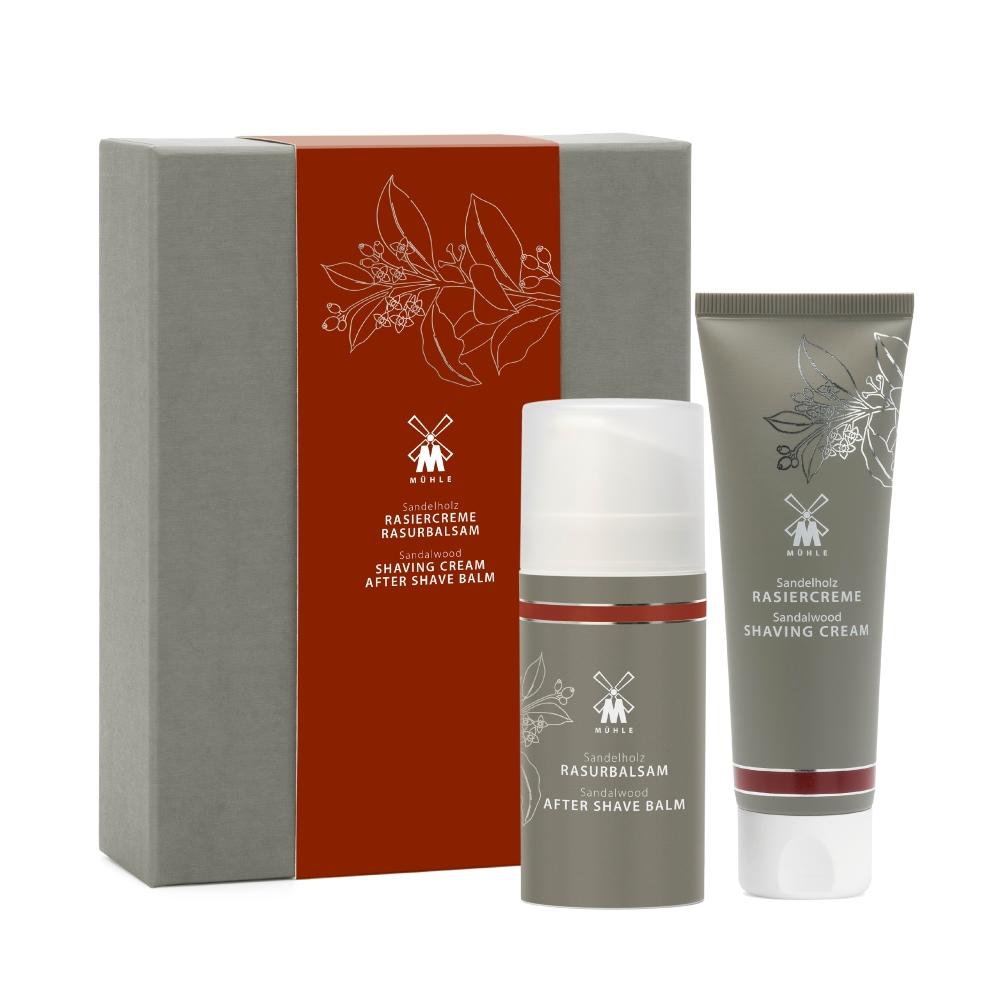 The Sandalwood Shave Care Set by MÜHLE
9. The MÜHLE Shaving Soap Trio, £18 (RSTRIO)
A great introduction to our SHAVE CARE collection, the MÜHLE Shaving Soap Trio combines our three classic fragrances: fresh Aloe Vera, warming Sandalwood and fruity Sea Buckthorn. Since the 18th century, shaving soaps have established themselves as essential care products for wet shaving. Rich yet light, the MÜHLE shaving soap develops a lightly scented and nurturing lather.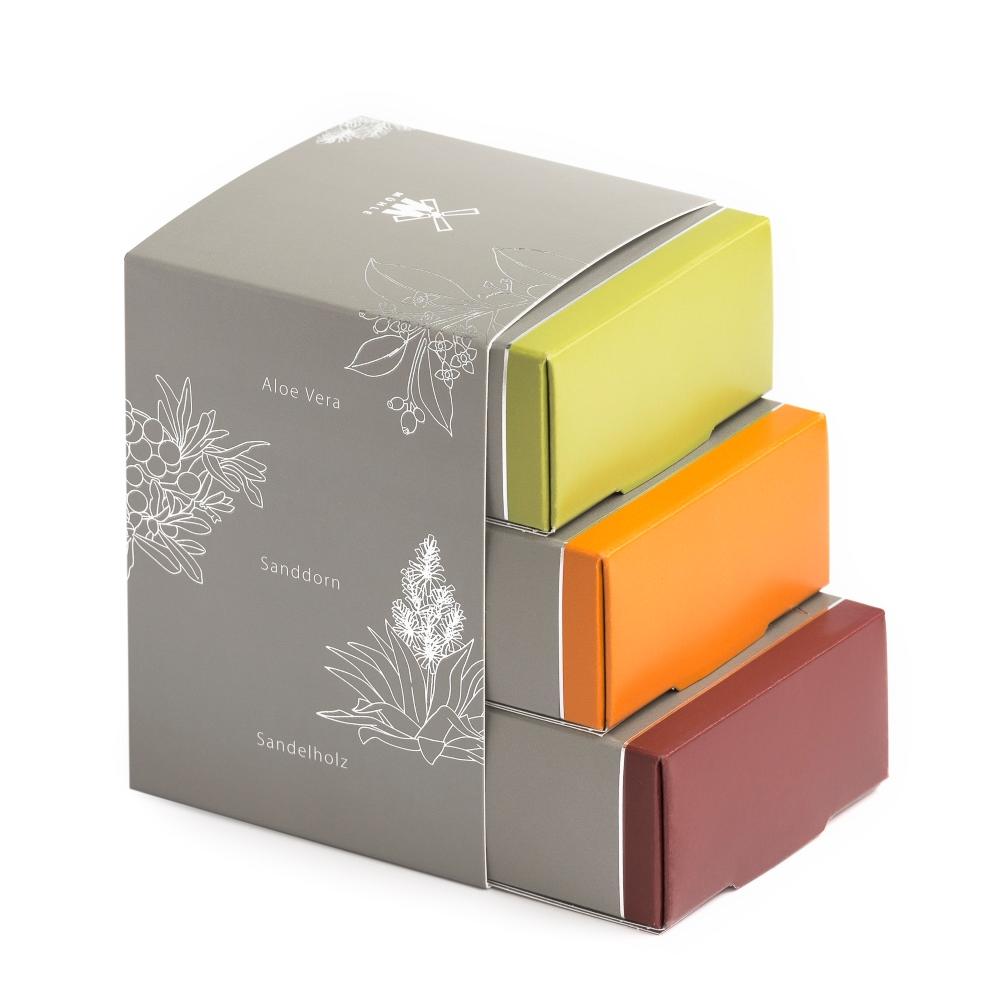 The Shave Care Soap Trio by MÜHLE
10. The MÜHLE Alum Block, £15.50 (AL1)
Often referred to as 'the original aftershave,' the Alum Stone is perfect for sealing small cuts, fighting acne and can also be used as a zero-waste alternative to deodorant. Effectively killing any surface bacteria, this miracle worker is a must for any wet shaver.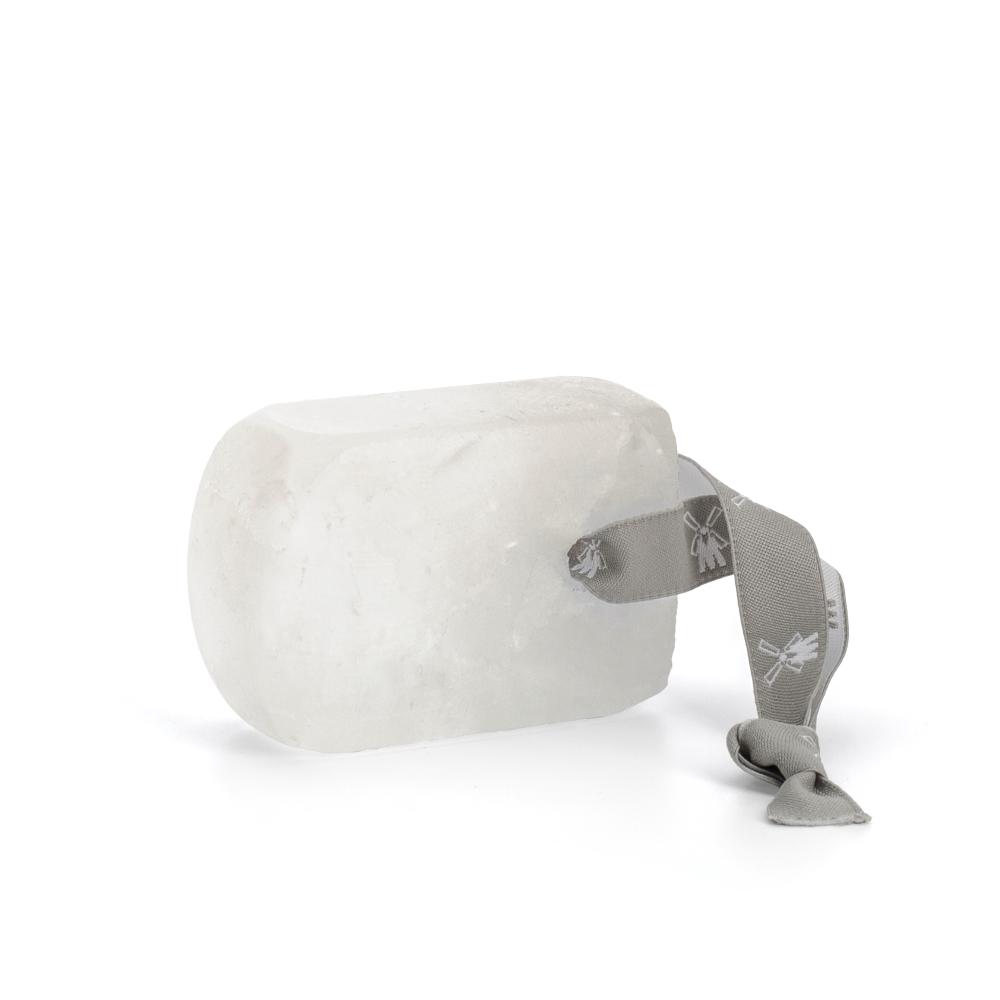 And for those being spoilt this year...
11. The TRAVEL Chrome Shaving Brush, £41 (31M20)
A little bit special and a lot shiny, our chrome travel shaving brush offers a premium shave even whilst on the go. Compacting away neatly into the handle, the shaving brush bundle is fully self-contained and protected.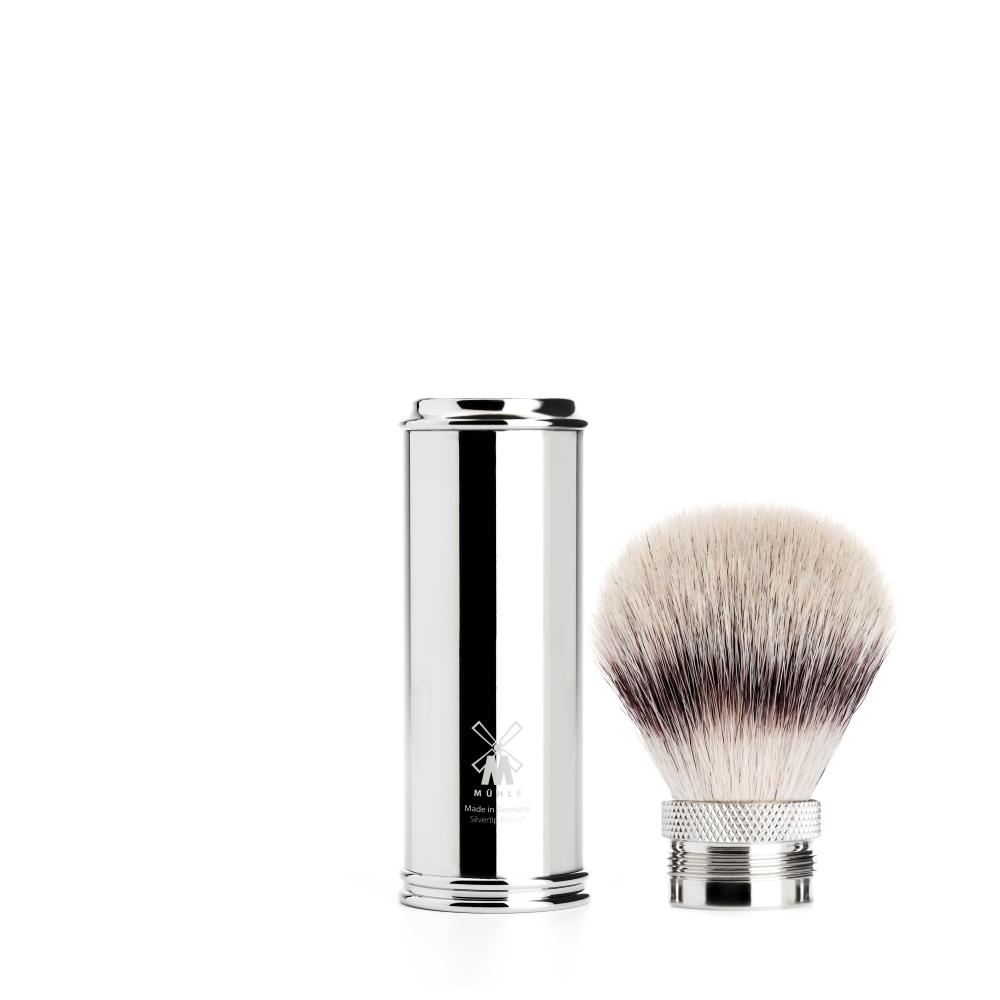 12. The HEXAGON Forest Green Safety Razor, £48 (RHXGFORESTSR)
Combining contemporary design with traditional functionality, the HEXAGON Forest safety razor is as gorgeous and it is festive. Ensuring ergonomics, grip and functionality the razor has a solid, wonderfully cool feel.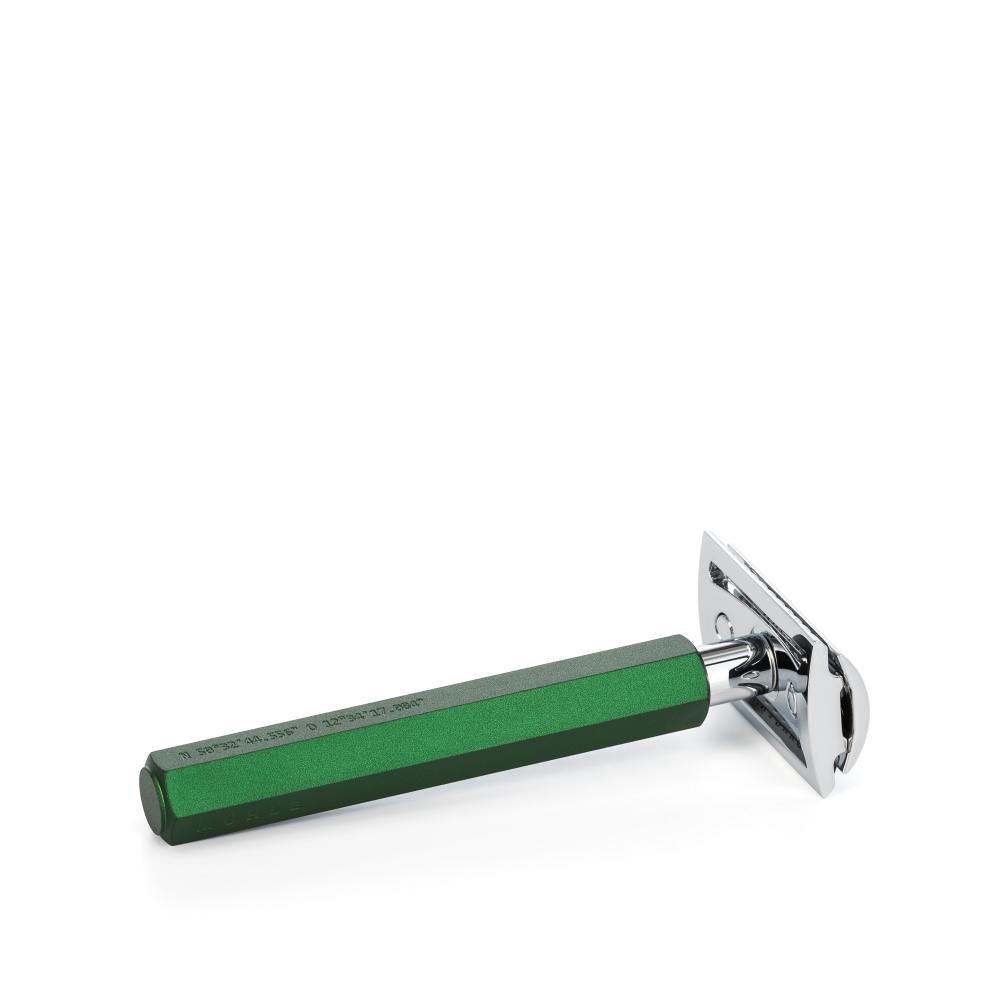 The HEXAGON Forest Green Safety Razor by MÜHLE