30

Sep

Quick Q&A With Elliot Forbes
---
Celebrated as one of London's best barbers, Elliot Forbes is joining the MÜHLE team, offering grooming services in MÜHLE Treatment Space, an extension of MÜHLE Store London. He recently made Creative Head's Shortlist for, 'The It Guy' award earning his place amongst the brightest creative new talents in the UK. Elliot is dedicated to making clients look their very best, offering everything from simple haircuts to relaxing shaves, he combines impeccable service with phenomenal execution and skill.
We caught up with Elliot for a quick Q & A session, to find out what inspires him as a barber, how he feels about his new venture with MÜHLE, shaving tips and more!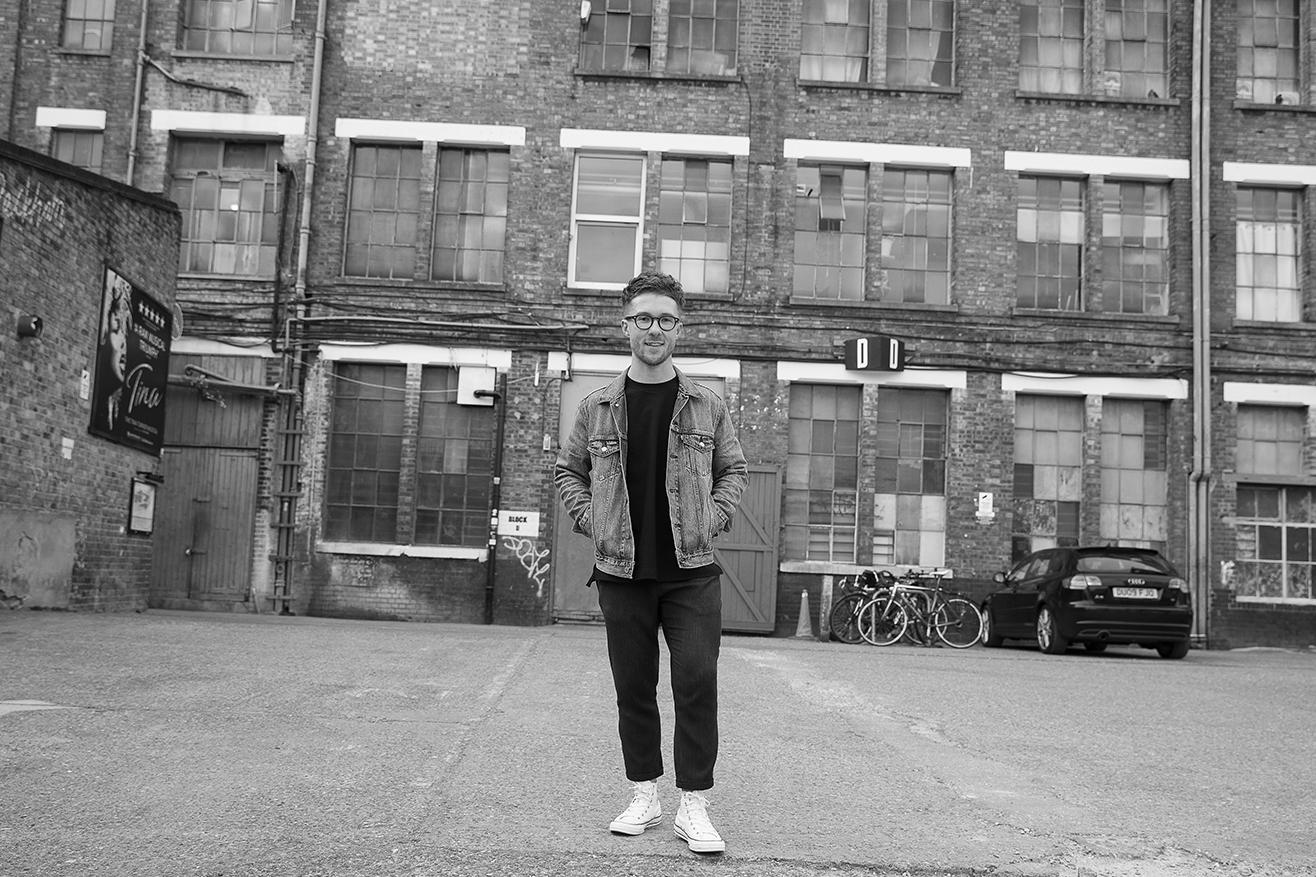 Elliot Forbes recent made Creative Head's Shortlist for 'The It Guy' earning his place amongst the brightest new barber talents in the UK.


Where did you grow up? Are you a Londoner? What made you want to live in London?
EF: I grew up 10 minutes away from the signpost for the centre of England just outside of Coventry... I'd always lived quite rural and was desperate to flip 180 and feel the buzz of a city... In terms of hair, London is the hair capital of the world, the opportunities are incredible.
What made you want to be a barber?
EF: I used to be so frustrated going to get my haircut and never receiving the type of cut or the service that I wanted... I took it into my own hands to try and provide what I was desperately craving...
What is the best part of being a barber?
EF: I love the technical side of creating a look but for me, my favourite part is the amazing people you get to meet. In London, there are so many different people with interesting stories, people who live here and people who come to visit from other places in the UK as well as other places in the world. It's great hearing about things that people are doing in life and generally get to know people's stories. Barbering should always be a cosy experience for the customer, so as a barber you get to know people.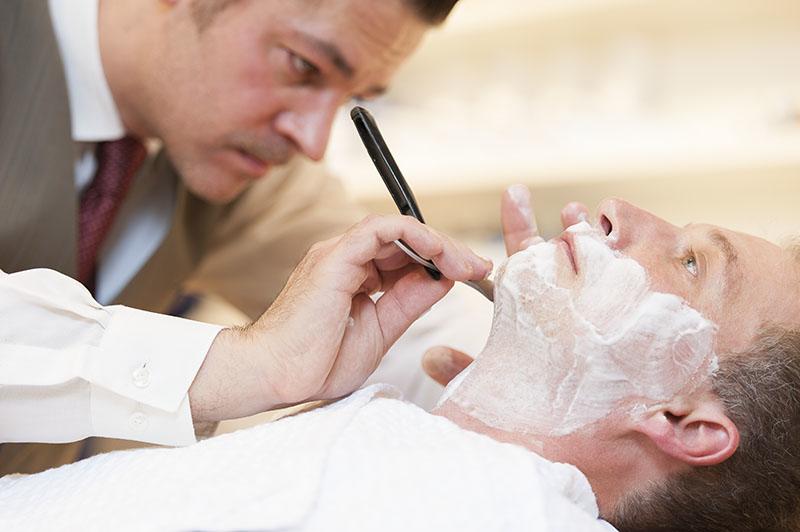 How did you learn barbering & 'the art of shaving'?
The razor immediately fit my hand like a glove, I instinctively understood the method behind it so, therefore, had no fear . . . . I was then incredibly lucky to have my first mentor Jason Fellows teach me the full ritual and elegance of a shave.
What excites you most about the partnership with MÜHLE?
EF: Our values are aligned; excellent service with the best tools and back bar products is what I'm about so teaming up with MÜHLE is a great opportunity to exercise this! Using products like MÜHLE's Organic Shaving Cream and helping customers get the best out of razor legends like the R89 is incredibly exciting . . . the partnership was a no brainer!
Do you have a favourite MÜHLE product?
EF: MÜHLE Silvertip Fibre® brushes are second to none. In MÜHLE's mission to create a synthetic alternative to the best badger hair brushes, they've well and truly succeeded- not only are the Silvertip Fibre® brushes incredibly soft with great backbone and water retention they are also super-durable.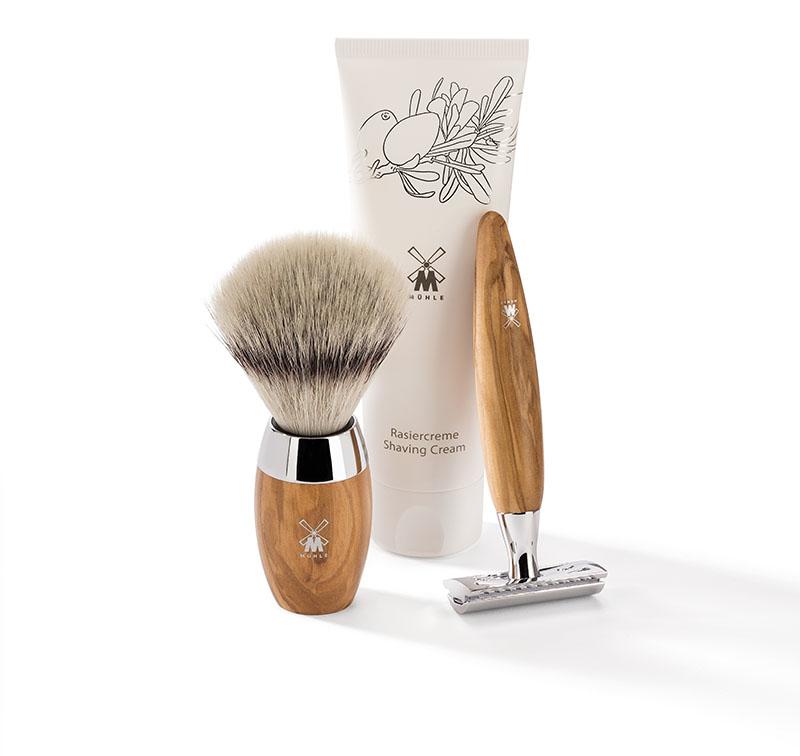 Kosmo Olive Wood Silvertip Fibre Brush with Safety Razor & Organic Shaving Cream
Your number one shaving tip . . .
EF: Assess the growth pattern on your neck and shave with the grain... So many guys are walking around with rashes and ingrown hairs that can be so easily avoided if a little more care and attention are taken!
Interested in more shaving tips and expert barber advice? Check out some of our other blogs: