16

Sep

New to MÜHLE: Authentic Finish Meets Classic Design
---
MÜHLE's most classic brushes - SOPHIST, STYLO and CLASSIC - are now available in three new and unique natural materials.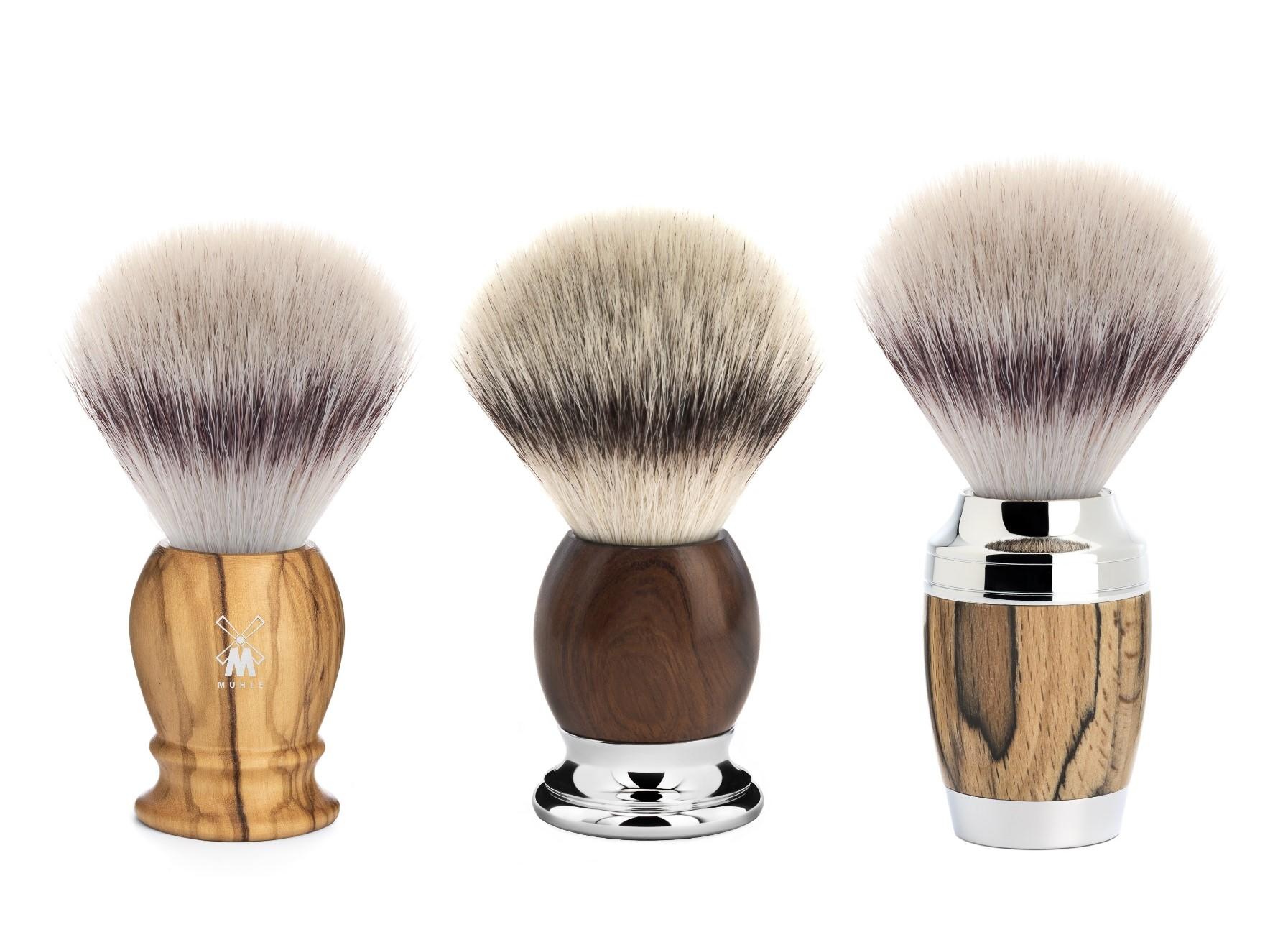 Pictured (From left to right): The new Olive Wood CLASSIC brush in Silvertip fibre, SOPHIST Ironwood in Silvertip Fibre and STYLO Spalted Beechwood in Silvertip Fibre.
SOPHIST in Ironwood
One of our most traditional and timeless ranges, SOPHIST's classic silhouettes inspire elegance. Combining fine materials such as Porcelain, Genuine Horn, High-Grade Black resin and now Ironwood, SOPHIST is a celebration of traditional Rasurkultur.
Tough and beautiful, the name speaks for itself. Ironwood has an extremely high density making it one of the hardest woods in the world – incredibly resistant to daily wear. Furthermore, the mellow dark brown colouring in combination with an incredibly fine grain guarantees a silky and shiny appearance. A strong wood that stands the test of time, and looks good doing it!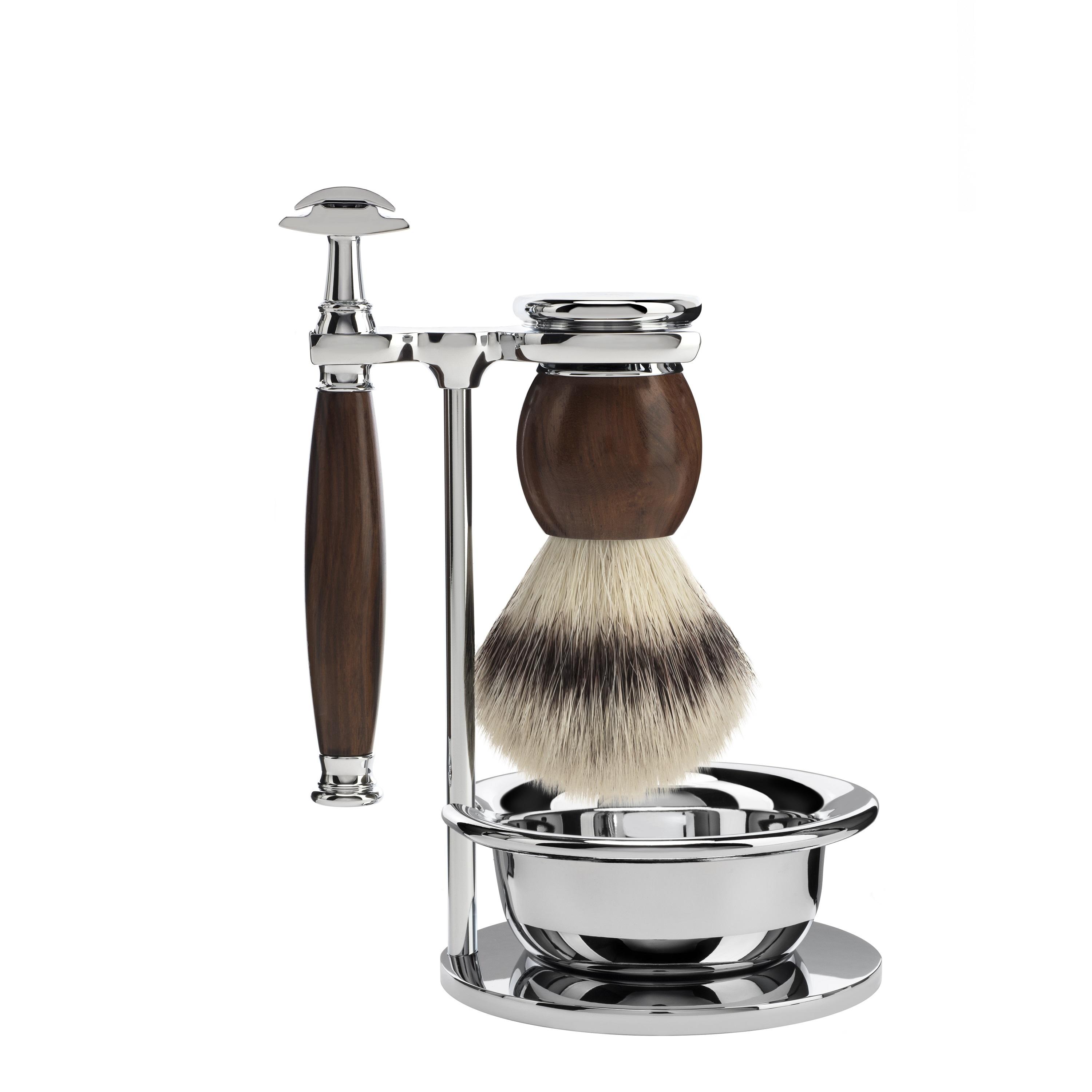 Pictured: The SOPHIST Ironwood 4-Piece Silvertip Fibre, Safety Razor Shaving Set.
STYLO in Spalted Beechwood
Stylish STYLO with its modern classic 'mid-century feel' combines conical shapes with memorable finishes. Now available in Spalted Beechwood, the uniquely patterned wood makes for an eye-catching addition to the range.Taking 2 to 3 years to form, the patterning of each piece is created by different interacting fungi (found within the wood) creating territorial barriers! The striking natural grain is then accentuated through the hammering of the wood. Next, the unique handles are then soaked with resin, allowing water and lather to drip off with ease and ensuring the beauty of the wood for years to come.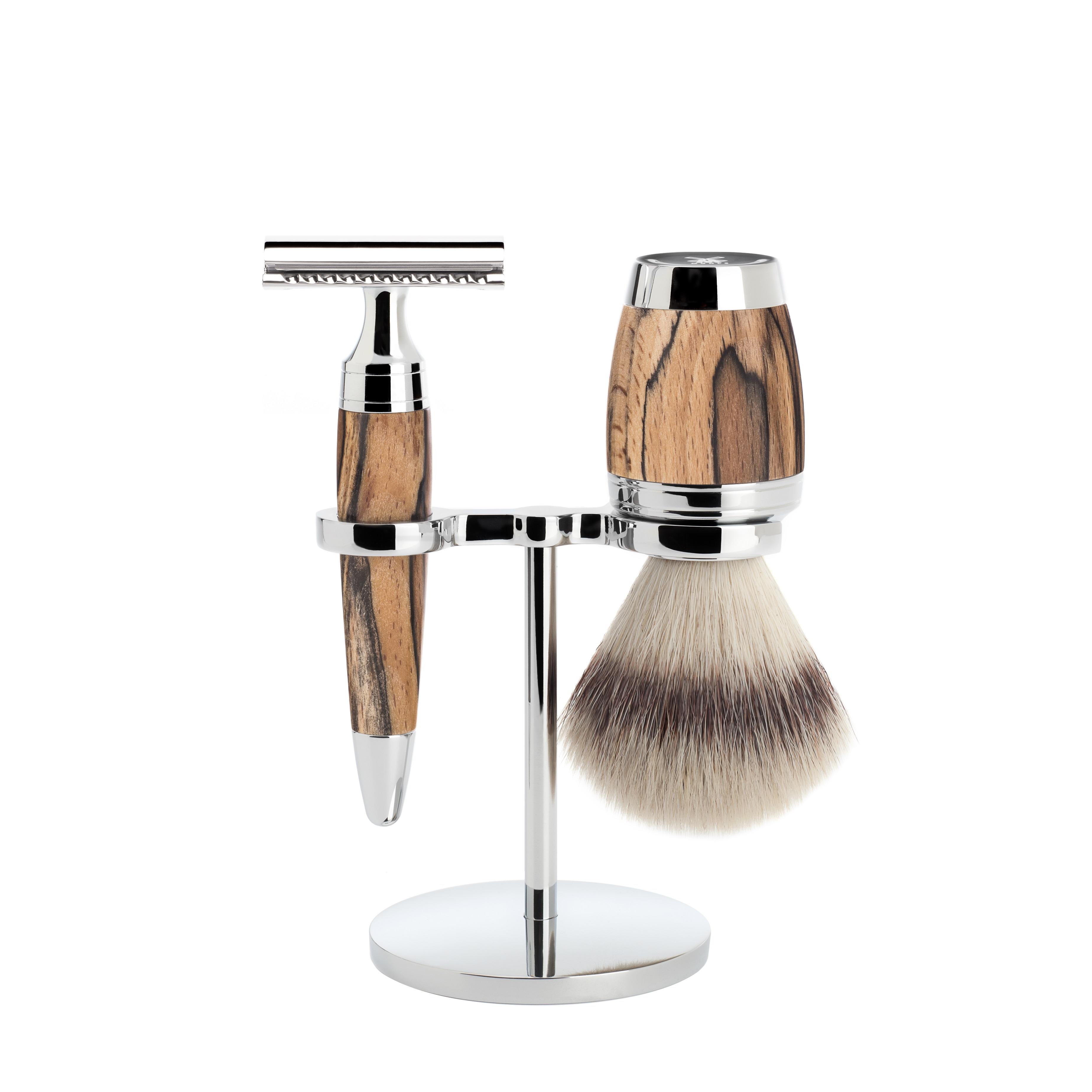 Pictured: The STYLO 3-Piece Silvertip Fibre Safety Razor Shaving Set.
CLASSIC Brushes in Olivewood
Arguably our most traditional representation of easy paired back wet shaving, our CLASSIC brushes are a quintessential part of the MÜHLE brand. Now available in rich Olivewood, the striking simplicity of design makes for an instant icon.
Carefully dried for months before the handles are turned, Olive trees are naturally very hard and water-resistant. The wood is then sanded, sealed and polished to a silky finish bring out the gentle honey-coloured grain of the wood. A delight for both the hand and eye!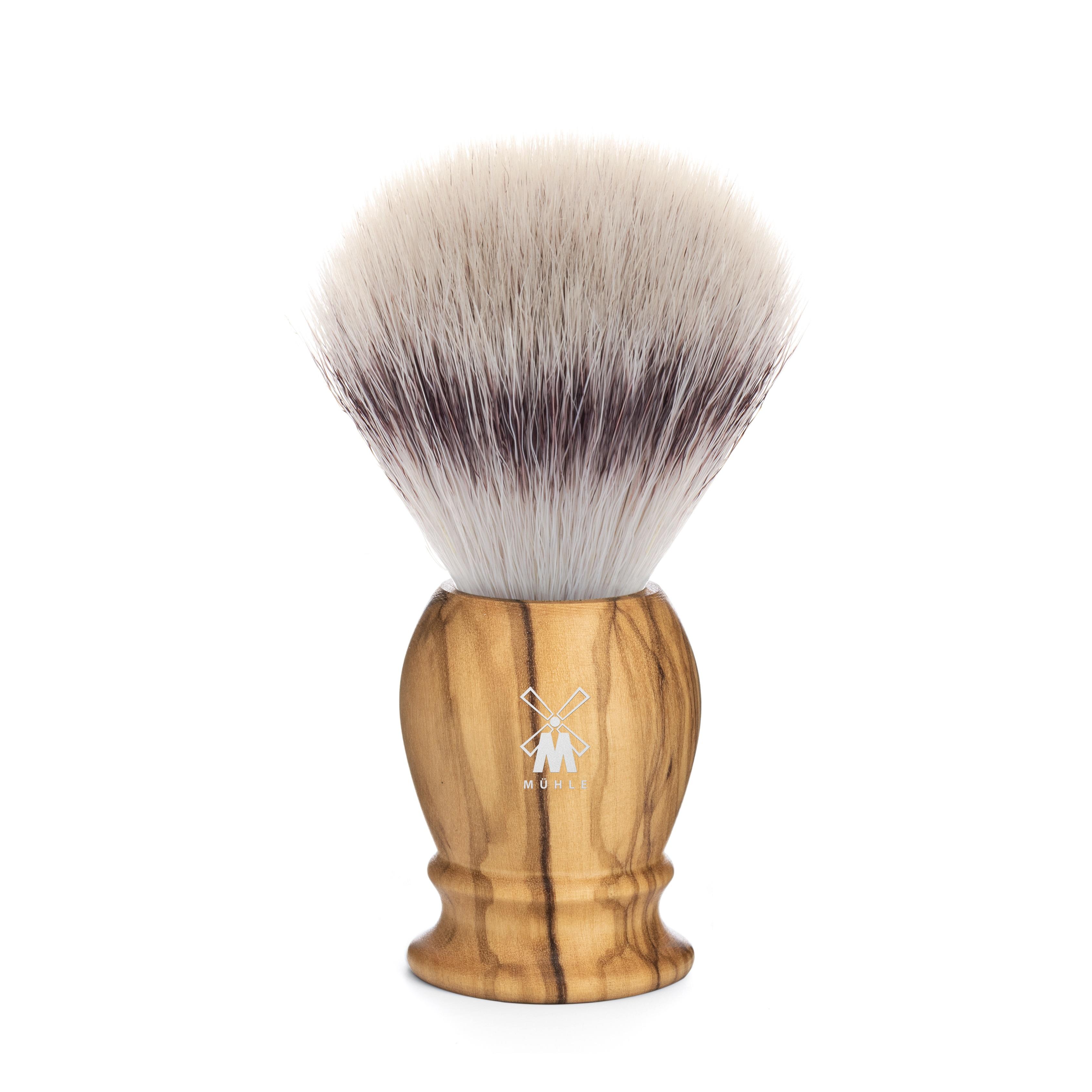 Pictured: The CLASSIC Olivewood brush in Silvertip Fibre.
All new products are now available in-store and online!
Other blogs you may be interested in:
Hexagon Wins German Design Award
Argan Oil is the Multi-Tasking Champion!