14

Jan

Natural Alumn Stone: All Round Superhero
---
MÜHLE Natural Alumn Stones are made of natural potassium alum, a material found on rocks in areas of weathering and oxidation. Natural potassium alum stones have antiseptic and astringent qualities.
Alumn stones are often referred to as 'the original aftershave' as they have been used by barbers to soothe the skin after shaving, helping to fight razor burn and seal small nicks and cuts. The antiseptic qualities in the alumn stone help to cool and refresh the skin as well kill surface bacteria, making it an effective natural under-arm deodorant. These qualities are also useful to improve skin tone and help prevent acne.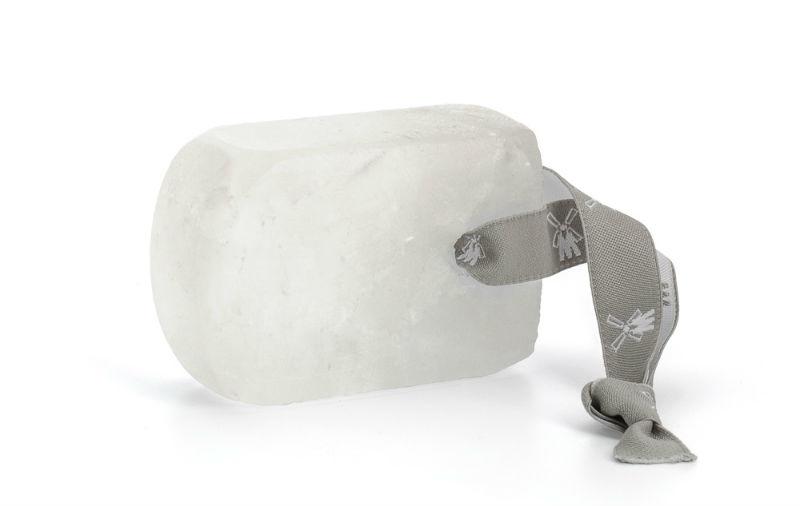 Using the Alumn Stone as an Aftershave
After you shave, wash your face thoroughly ensuring that all shaving cream or soap has been rinsed off.
Once you have washed your face, splash it with cold water helping pores to close and allowing the Alumn Stone to easily glide over your face.
After this wet the Alumn Stone, checking that the whole stone is wet.
Then, rub the stone onto areas of your skin that you've shaved- alumn stones can be used on other parts of the body as well as the face- legs, for example.
Leave your Alumn stone out to dry after use, this can take some time so it is best to leave the stone on a shelf near a window.
Using Alumn Stones to seal small cuts
First Clean the cut with cold water removing any dirt or residue that may be inside the cut
Gently apply the stone to the cut for about 20 seconds or until bleeding stops
Leave the stone out to dry before putting it away in a cupboard
Our Alumn Pens work in the same way, and are a great to target small nicks and cuts
Using the Alumn Stone as a natural deodorant
Potassium Alum or Alumn Stones have natural antibacterial properties that reduce the growth of odour causing bacteria, so can be used as a natural deodorant.
To use, wet the Alumn Stone and rub it under your arms
Make sure you leave the stone out to dry afterwards.
Alumn Stones can take some time to dry so it is best to leave them on a shelf, near a window so that they have time to dry out after use.