11

Mar

MÜHLE Safety Razors: Elliot's Top Picks
---
Watch MÜHLE London Head Barber Elliot Forbes present some of our bestselling safety razors, outlining key differences between different head types as well as different handle types so you can choose the one that's best for you!
Elliot's Top Picks


1. Traditional Rose Gold Safety Razor (Closed Comb AKA 89 head)
With an R89 head (the gentlest head of all our safety razors), the Traditional Razor is lightweight, with classic knurling- timeless razor that suits the novice to the more experienced DE shaver. Available in Rose Gold, Chrome, Black and Faux Tortoiseshell.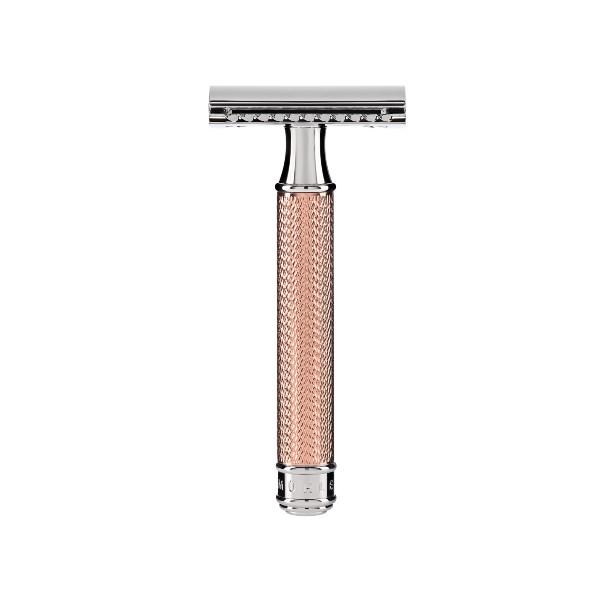 2. The Hexagon (Closed Comb)
Modern feel, award winning design, ergonomic, reflects the colours of the Ore Mountains where the MÜHLE Manufactory is based. Comes with a gentle Closed Comb 89 head, but you an purchase the Open Comb 41 head separately for a more direct shave if you so wish. Available in Bronze, Forest Green, Graphite and Silver.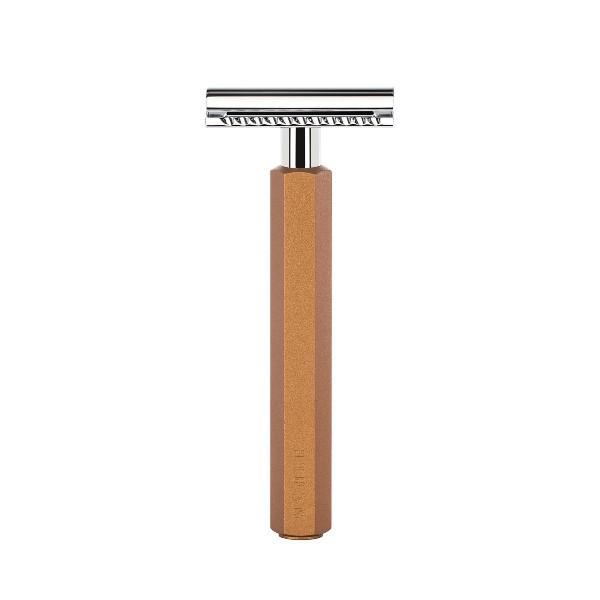 3. Traditional Grande (Open Comb)
The Traditional Grande 41 features a heavier, and longer handle with an open comb head for the most direct shave. This is a great razor if you have been using a double edged razor for a while and are experienced and confident.
Top Tip: If you like the Grande but would prefer a gentler head go for the Grande Closed Comb. As Elliot mentions heads can be purchased separately and are interchangeable - other than with the Twist (number 4 explained next).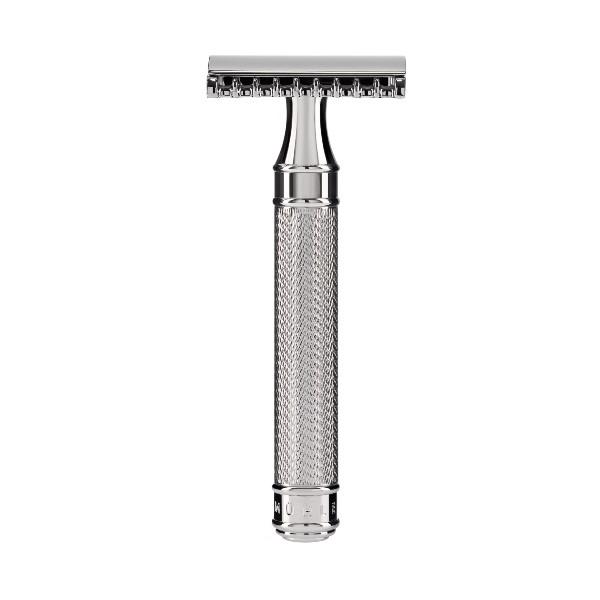 4. Traditional Twist
The Traditional Twist is a longer weightier razor and has a neat changing mechanism.
Rotate from the handle to remove the top plate in order to change the blade, the bottom plate is fixed so this is the only safety razor where the head cannot be changed or replaced - meaning you have to decide when you purchase if you want to go for an open comb or closed comb as you cannot change the attachment.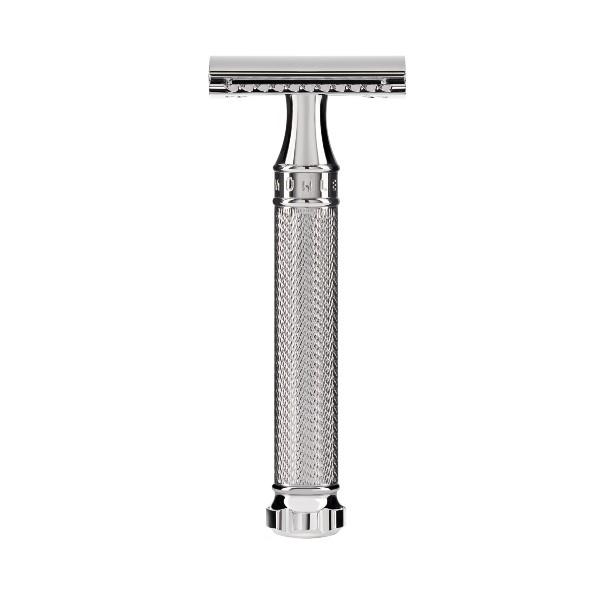 5. Rocca Matt Black
Rocca heads are slightly different than the rest of the range, in that the wider gap gives a slightly more direct shave than the closed comb (89) head but is more gentle than the open comb which has 'teeth' guiding the hair towards the blade. The happy medium is incredibly stylish and is available in Matt Black (Elliot's personal favourite), Birch Bark, Black and Stainless Steel, or Pure Stainless Steel.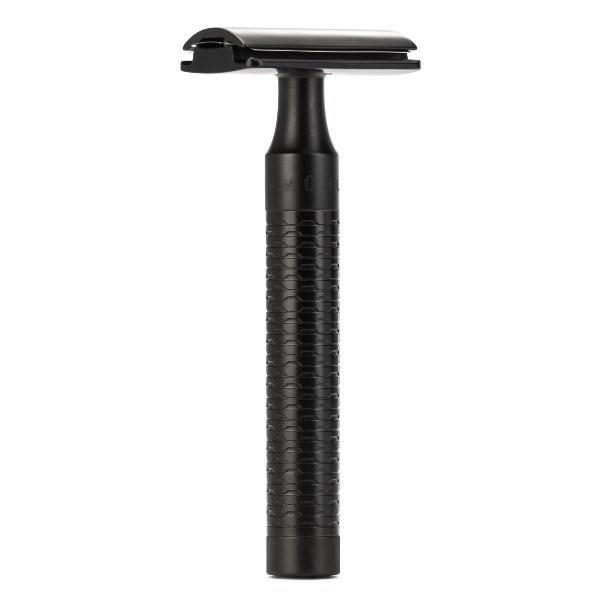 6. Open Comb Attachment
As Elliot mentions you can replace the closed comb (89) attachment on any of our safety razors, other than the Traditional Twist, with an open comb (41) attachment. This is an ideal approach if you have coarse hair and are after a direct shave but are new to using safety razors to allow you to get more confident with a closed comb initially.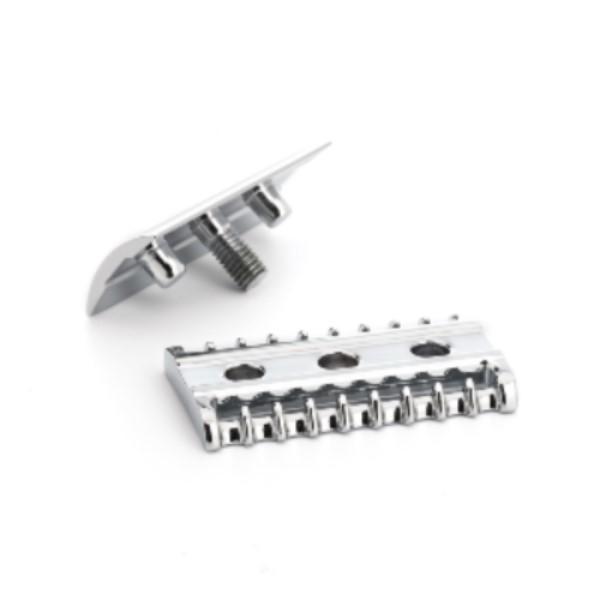 7. Closed Comb Attachment
Closed comb attachments are also available, so if you've started out with an open comb head and would like to have a more gentle shave you can purchase the closed comb head to replace the open comb head (except for the Traditional Twist as explained above).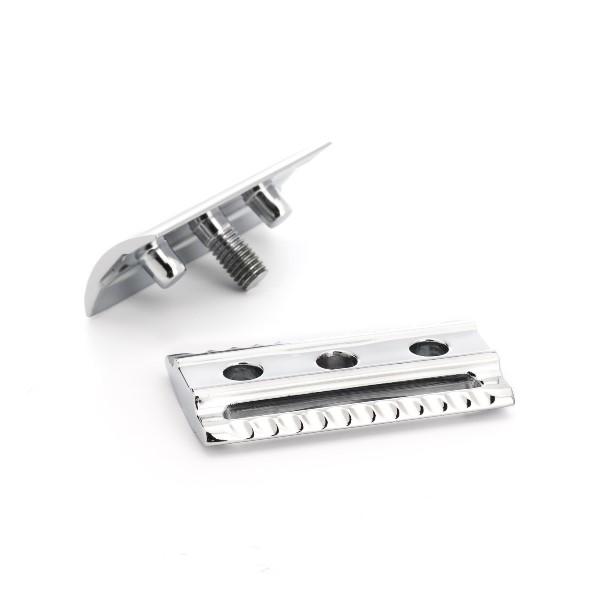 Like what you're reading? Here's some more grooming related top picks from the MÜHLE UK blog:
Stay-at-Home Shaving Rituals... Read more
Closed Comb Versus Open Comb Razors... Read more
The Most Common Wet Shaving Skin Complaints (and how to avoid them)... Read more