14

Aug

How to: Care Properly for Shaving Materials
---

When looked after correctly, MÜHLE products can last a lifetime. To enjoy these investments for as long as possible, however, proper care and attention are required.
In particular, the natural materials that inspire so much of the MÜHLE collection, such as wood and horn, benefit from regular cleaning and oiling. Only slightly oiled in the factory, the natural horn and timbers such as olive, African blackwood, ash or plum can become brittle with regular exposure to soap and water. To ensure their beauty for years to come, MUHLE recommends that the surfaces be re-oiled every three to four weeks (depending on use).

MÜHLE VIVO Plumwood Safety Razor with Blade, Toothbrush, Towel and Soap
Developed in collaboration with the heritage company Ballistol, MÜHLE Maintenance Oil is the perfect go-to care accessory. Even serving the emperor's army at a time, Ballistol's rich history and experience is a perfect match for MÜHLE. The oil they provided for the army effectively maintained weapons and could also be used on small wounds for both soldiers and horses. No less of a minor marvel, ''the MÜHLE maintenance oil is a true jack of all trades," says Andreas Müller. "It maintains wood and horn, oils machine parts and threads, protects razor blades against corrosion and is also skin-friendly."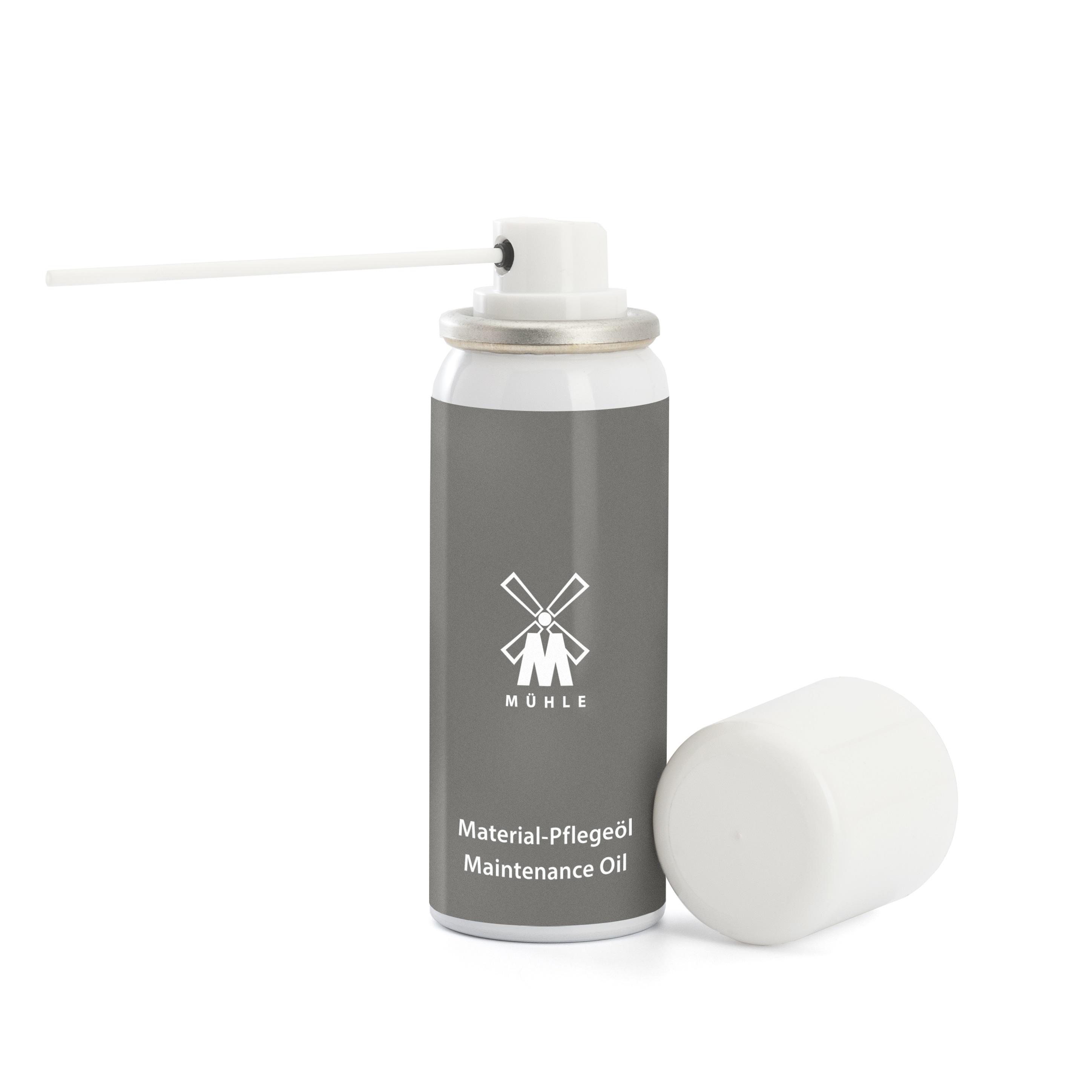 Pictured: The MÜHLE Maintenance Oil. It effectively restores the grain of the wood with shine and protects against further wear. The oil also protects Horn from drying and metal from corrosion.
For Chrome pieces, we recommend using a cloth to regularly remove any chalky residue. If left, the residue can harden and become quite a task to remove. ''If polished regularly, chrome will shine for eternity," says Müller. However, it is worth noting that the use of chemicals may cause damage to both brushes and razors.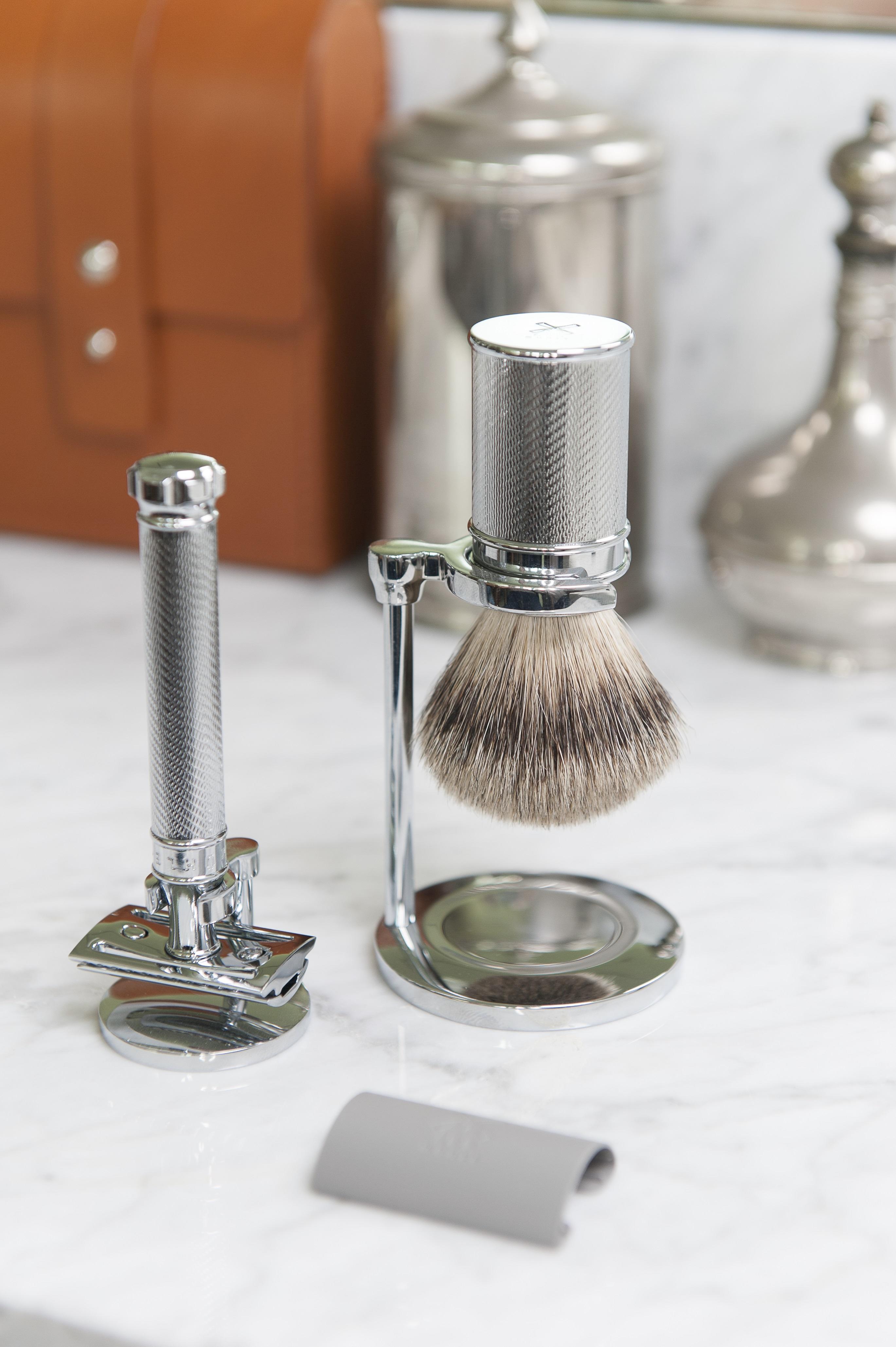 MÜHLE TRADITIONAL Silvertip Badger, Safety Razor set
If, however, the care of natural material isn't your speed, MÜHLE also has a large range of low maintenance products. Ranging from porcelain to resin to sealed wood, there's something for everyone!
Illustrations: Arina Shabanova
If you enjoyed this How-to advice, why not check out some of our other How to guides?