02

Jun

Father's Day Gift Guide 2021
---
PSA: Father's Day is soon approaching (Sunday, 20th of June in fact), but don't fear, MÜHLE is here to help! One of the most notoriously difficult members of the family to buy for, you will be forgiven if you find yourself a little stumped with what to gift this year. With inspiration to suit a range of budgets, see below our ultimate Father's Day gifting guide- we promise no whiskey stones or socks are featured.
The VIVO Plumwood Black Fibre Shaving Set, £92
One of our best-selling shaving sets and it's not hard to see why! A great choice for a first introduction to the DE shave, this set features a low-maintenance black fibre brush, closed comb safety razor and stand. Finished in Plumwood, the handles are treated with oil to help protect the wood against water- as practical as it is beautiful.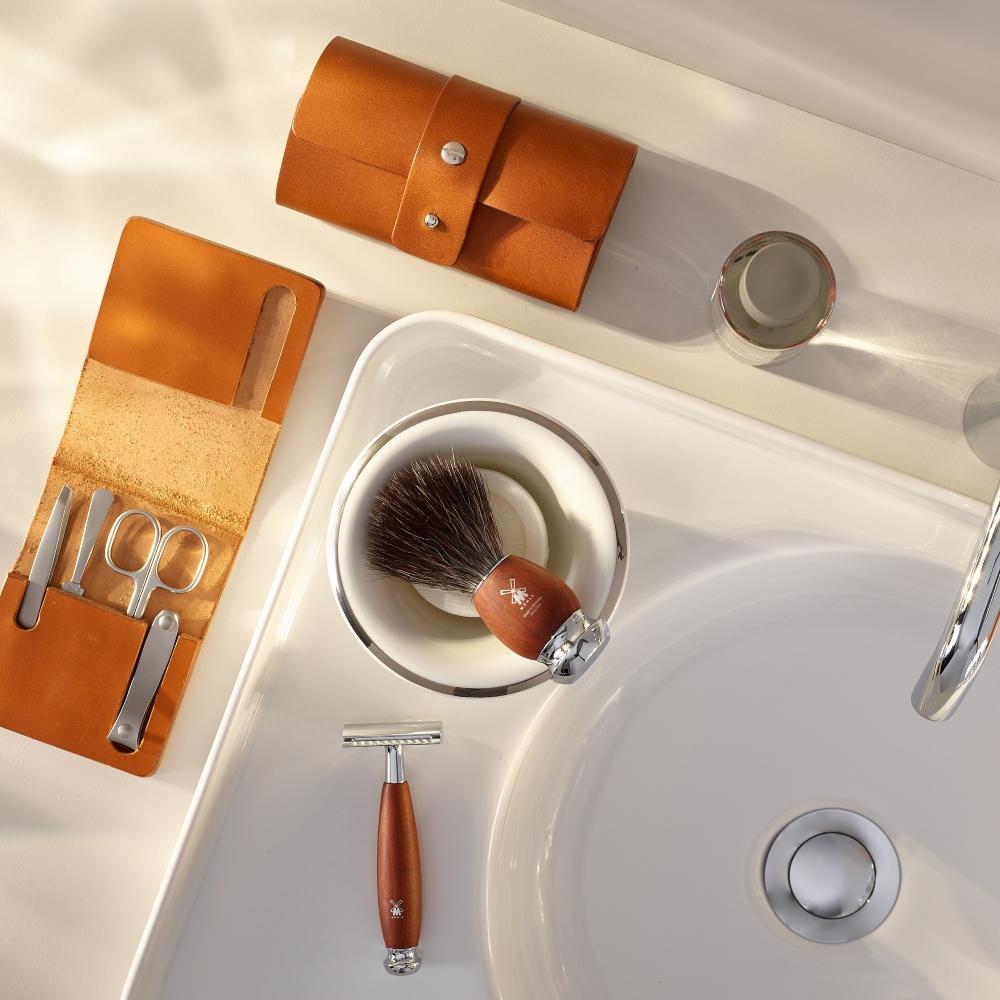 The VIVO Plumwood Black Fibre Shaving Set by MÜHLE
Exclusive MÜHLE Gift sets, from £112
Beautifully presented and full of goodies, our featured gift sets are sure to make an impact this Father's Day. Whether it be the enchanting VIVO Plumwood Fusion set (complete with Waffle pique towel, Sea buckthorn shaving cream and iconic chrome pen) or the exclusive TRADITIONAL Black Chrome set (including pack of blades, blade guard, Waffle pique towel and MÜHLE cufflinks) these gift sets are ideal for shaving pros and first-timers alike. Plus, both recently added to the Outlet, enjoy 25% off their price!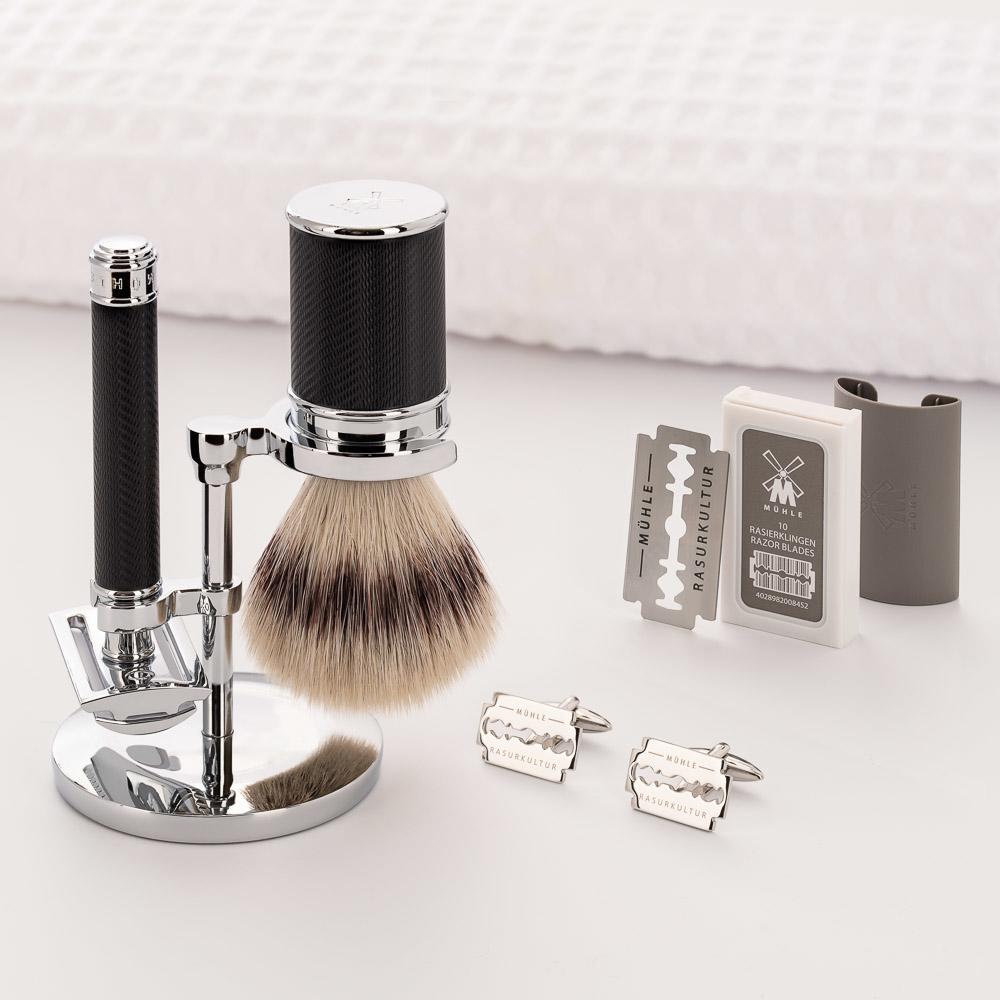 The TRADITIONAL Black Chrome Gift Set by MÜHLE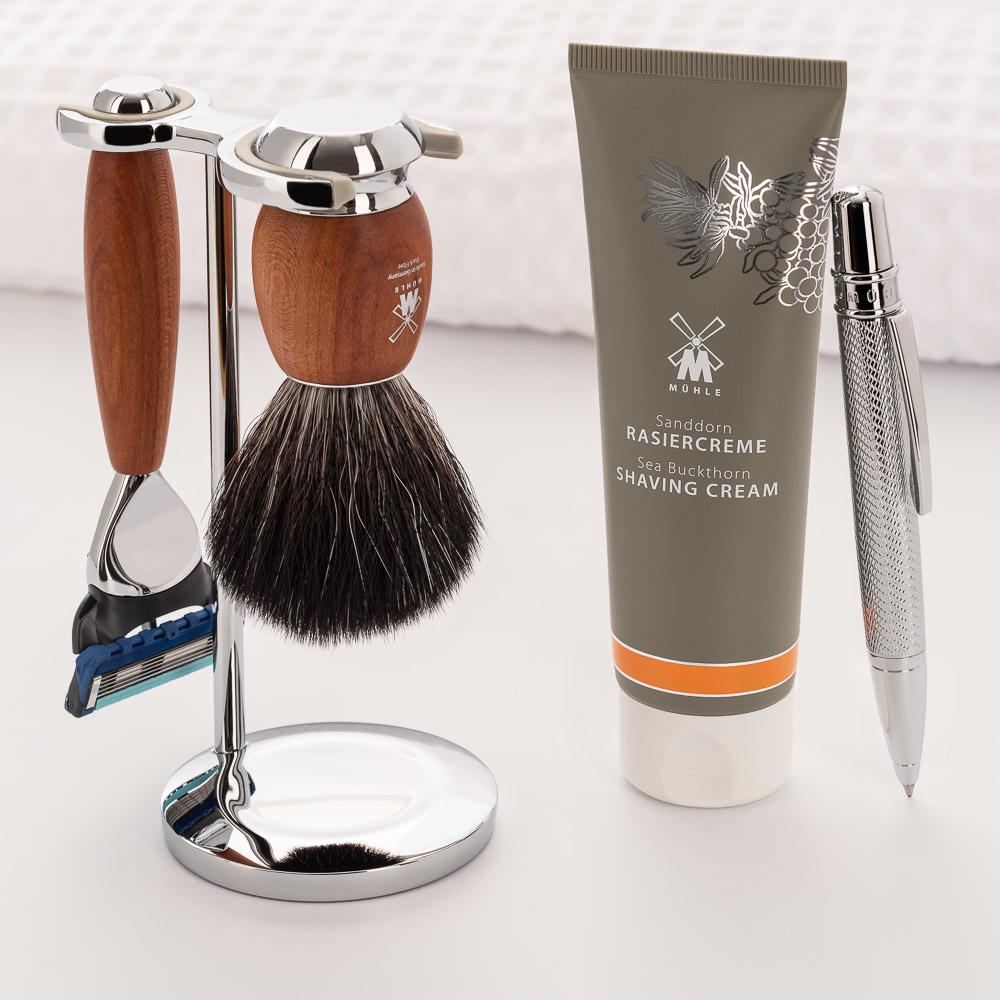 The VIVO Plumwood Gift Set by MÜHLE
Argan Oil, £21
A marvellous all-rounder and star ingredient of the MÜHLE Organic range, Argan oil can be incorporated into almost any part of your skin's pre and post-shave routine. Incredibly versatile, the oil can help soften the hair for a close, smooth shave and can encourage the skin to heal post-shave too, restoring and regenerating for long-term protection. Great for sensitive skin, the oil is BDIH certified and only uses raw, natural materials- no nasties guaranteed!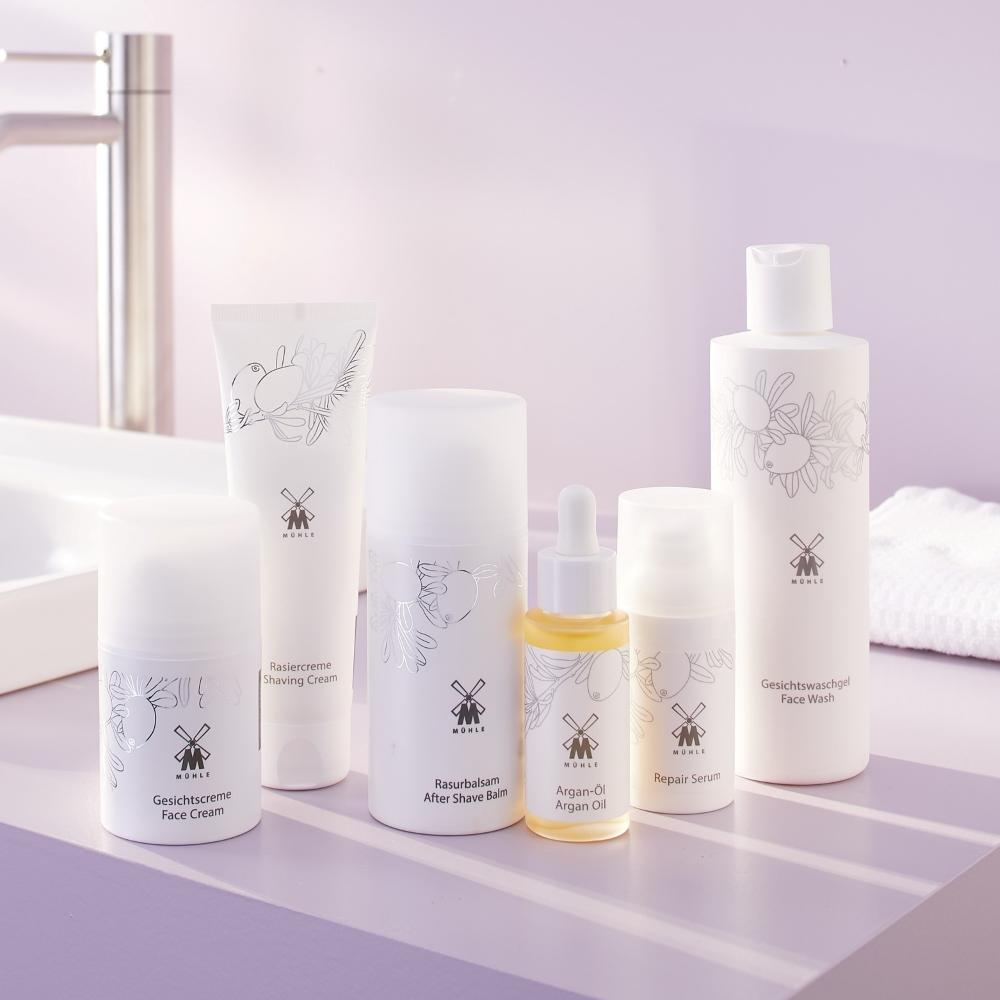 The ORGANIC Argan Oil by MÜHLE
The R41GS, £115
Released earlier this year in celebration of the iconic R41's tenth anniversary, the R41GS has rightly been dubbed the ''Daddy'' of all safety razors. Made of corrosion-resistant stainless steel, the razor has a thicker, heavier handle and ''Grande'' sizing designed specifically for tackling thick, dense growth. One for experienced shavers, the open comb design facilitates a slightly more "aggressive" blade-to-skin shave, so whilst it's sure to make quick work of stubble, you'll need to have perfected your technique to get the most out of this razor.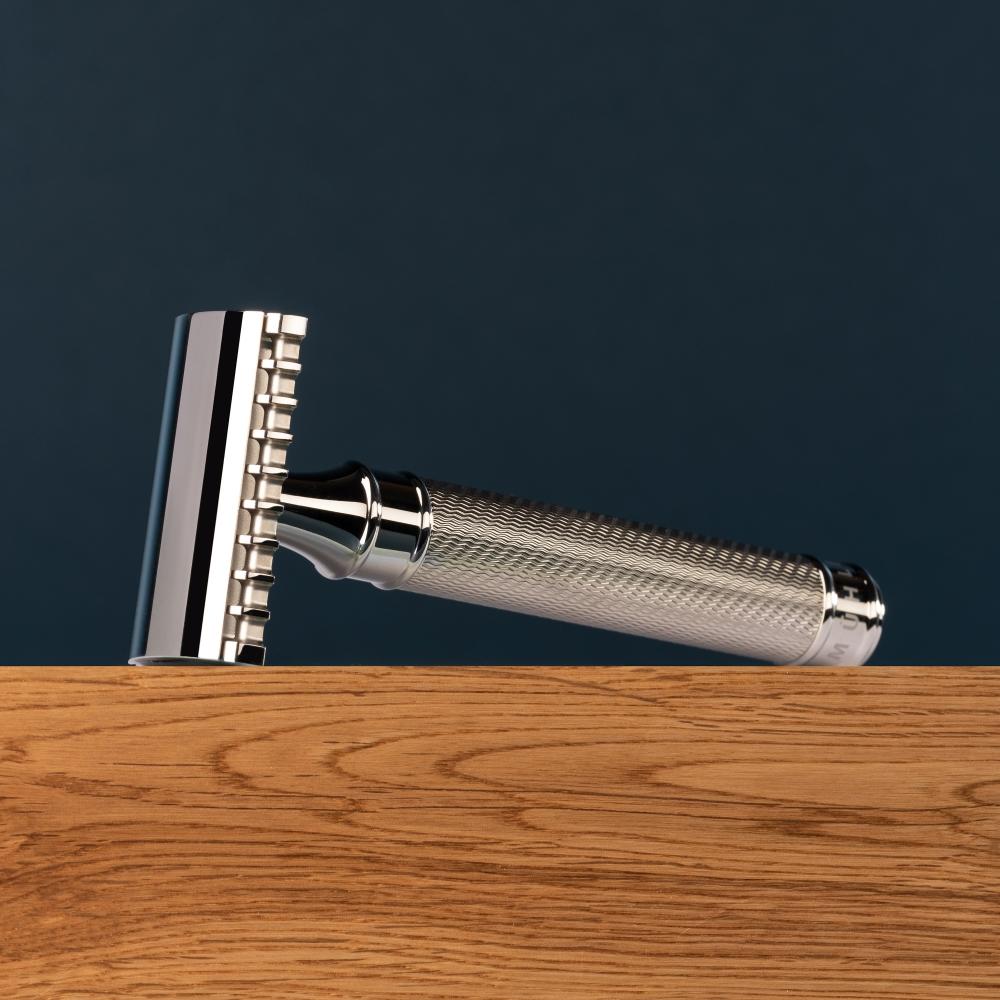 The Stainless Steel R41GS by MÜHLE
The Companion Safety Razor, £36
Alternatively, if your dad is newer to wet-shaving, our latest razor- the Companion- could be just the ticket. Our gentlest closed-comb shave yet, the Companion features a longer handle with fingerprint grip and refined blade exposure for extra protection. Suitable for use on the body and face, this razor is a fantastic eco-conscious swap that's kinder to both the planet and the skin.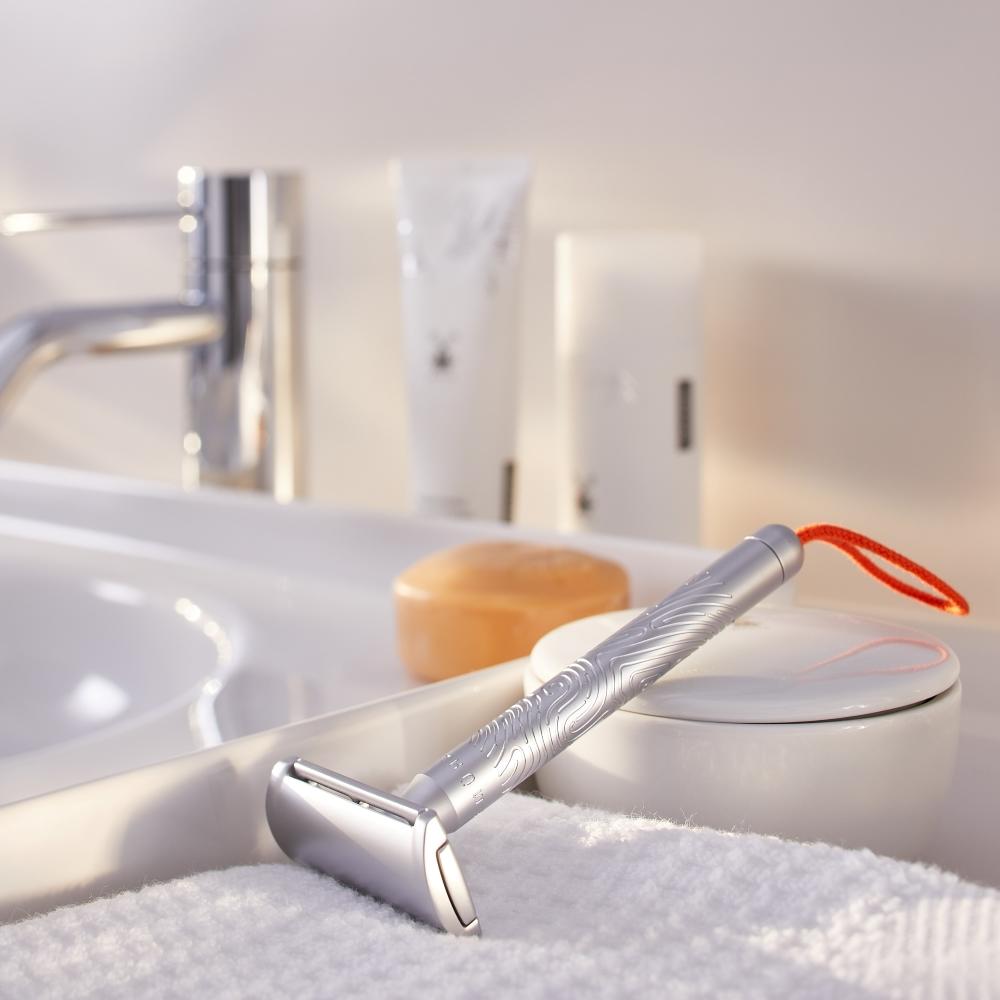 The Companion Safety Razor by MÜHLE
Manicure Set, £138
Complete with stainless steel nail clippers, nail scissors, tweezers and a nail file this manicure set is ideal for dad's who travel. Made of natural cowhide leather, the case itself is incredibly durable and features magnetic snap fasteners to neatly protect the contents when stowed away. An instant classic, this set develops an individual patina throughout its use - the perfect gift as travel begins to open once again.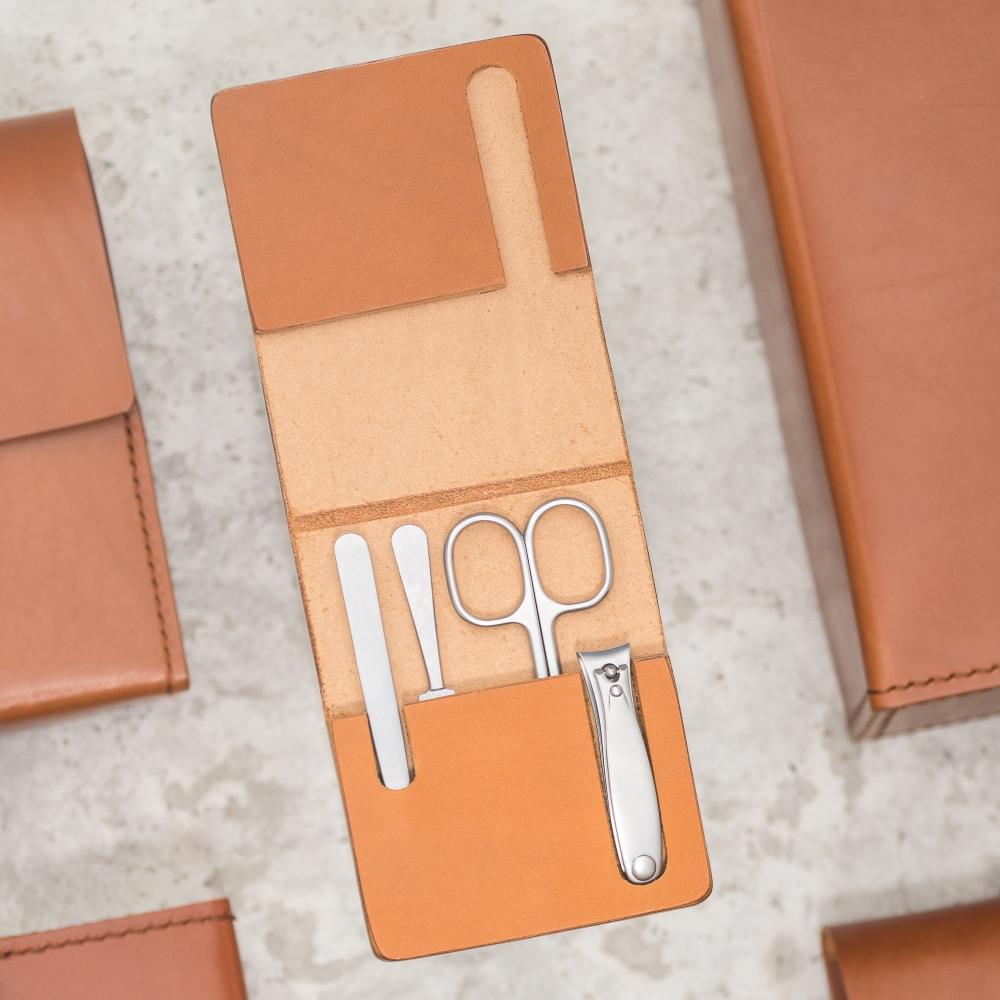 The Travel Manicure Set by MÜHLE
MÜHLE Barbershop Gift Cards and Experiences, from £20
As the UK slowly begins to fully reopen, an experience gift this Father's Day at MÜHLE Barbershop, will be a much appreciated treat. All held in the stunning art-deco style barbershop with shaving antiques on display, treatments vary from relaxing Straight Razor Shaves to full Shaving Classes. The perfect gift for the dad that has it all!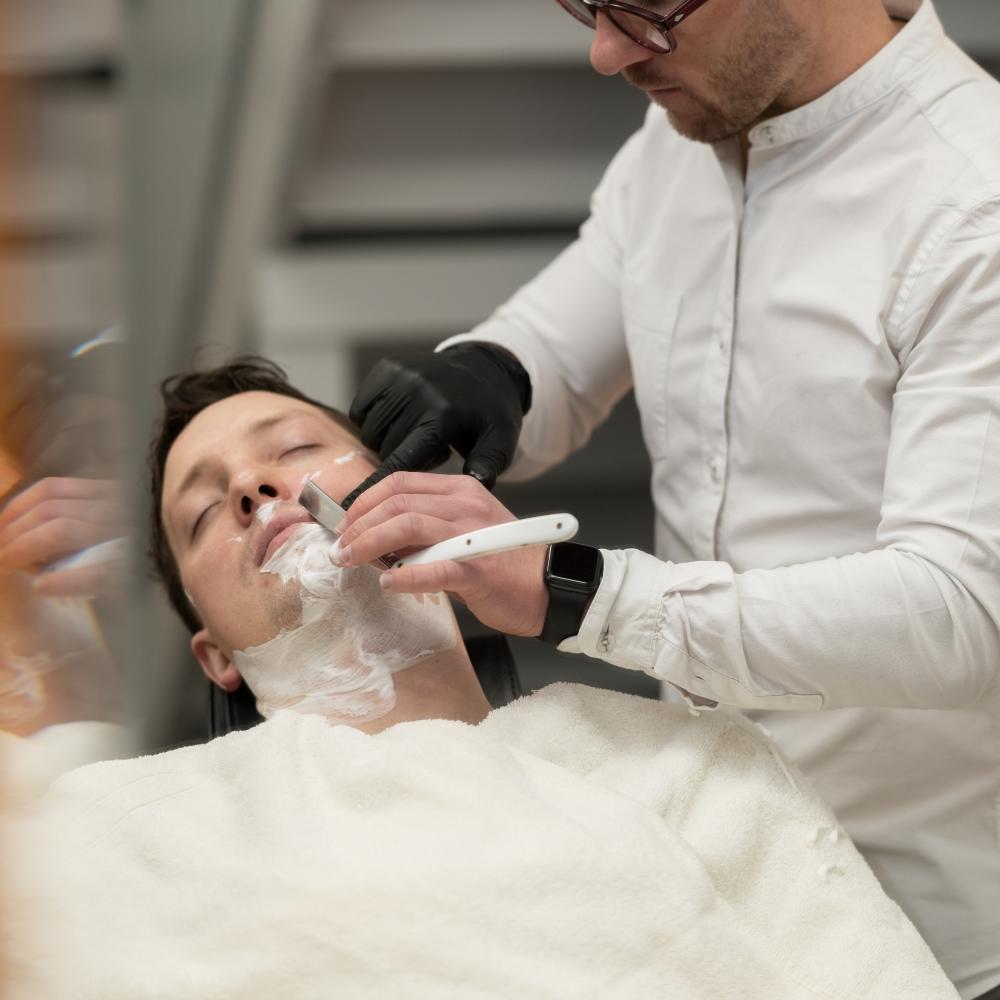 The MÜHLE Barbershop
Sandalwood Aftershave Balm, £19
With the Sandalwood Shaving Soap featured as this month's gift with purchase (June 2021), why not take full advantage and complete your dad's post-shave routine too with matching Sandalwood Aftershave Balm?
Moisturising and soothing the skin after shaving, the Sandalwood Aftershave Balm helps relieve both irritation and dryness. Fragranced with classic, masculine Sandalwood the balm is a real superhero of our SHAVE CARE range with fine notes of coriander, star anise and deep balsamic wood.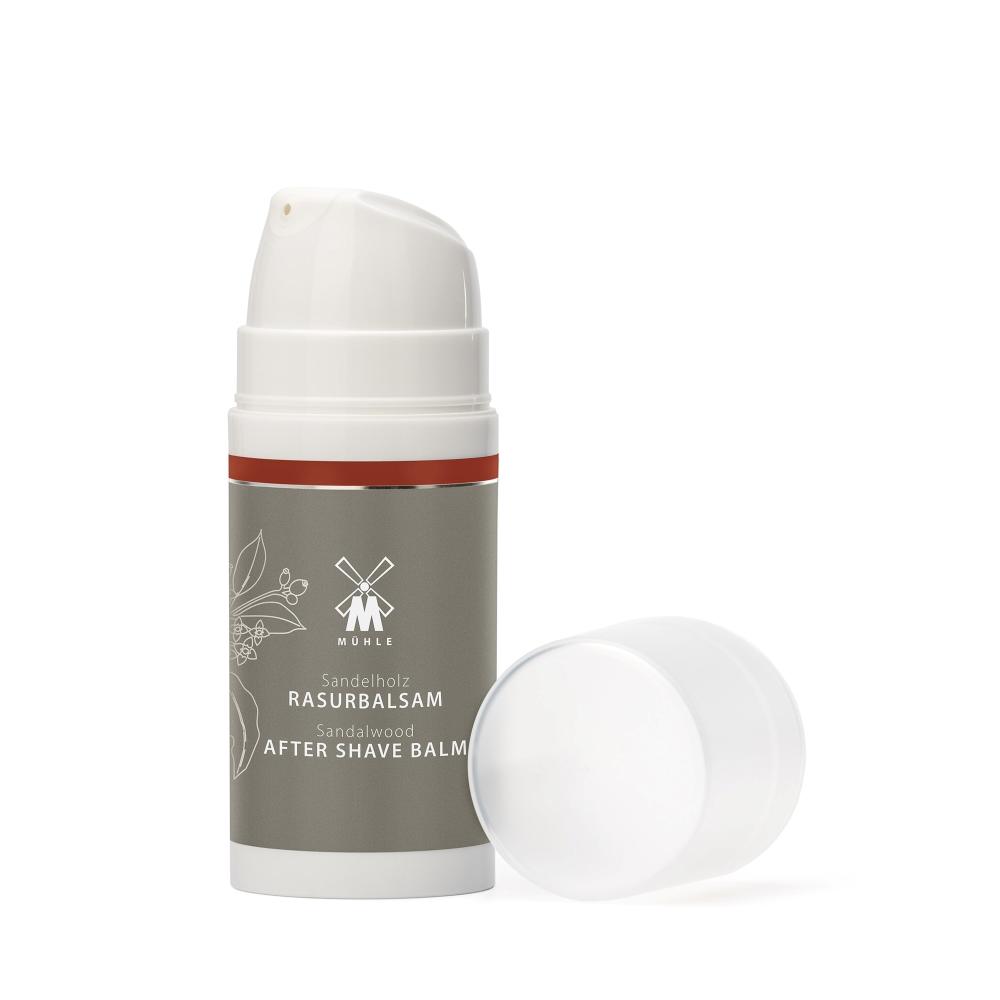 The Sandalwood Aftershave Balm by MÜHLE