31

May

Father's Day Gift Guide
---
Finding that perfect gift to celebrate Father's Day can be a challenge, and with the date soon approaching – the 16th of June – we've given a helping hand and compiled a list of our ultimate classics. A gift guide guaranteed to be the perfect way to treat your dad.
1. R89, £32.50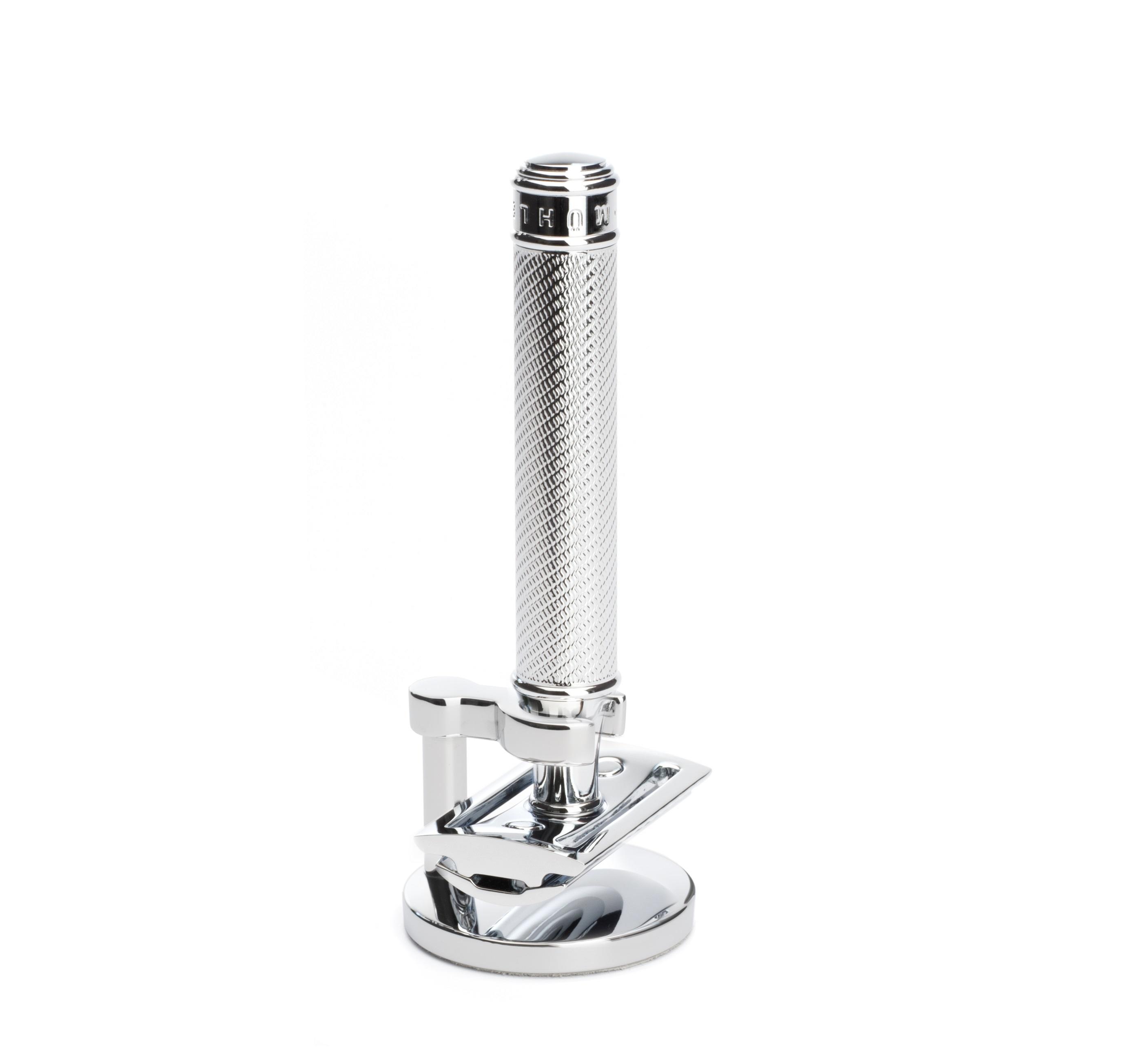 Our most iconic and best-selling product the R89 safety razor is a stylish classic which can even shave edges with precision. The single blade produces a very close shave, lasting results and is much kinder to the skin especially when used with a good lather.
Why not also consider a TRADITIONAL razor stand to display this classic.
2. Shave Care Grooming Set, £28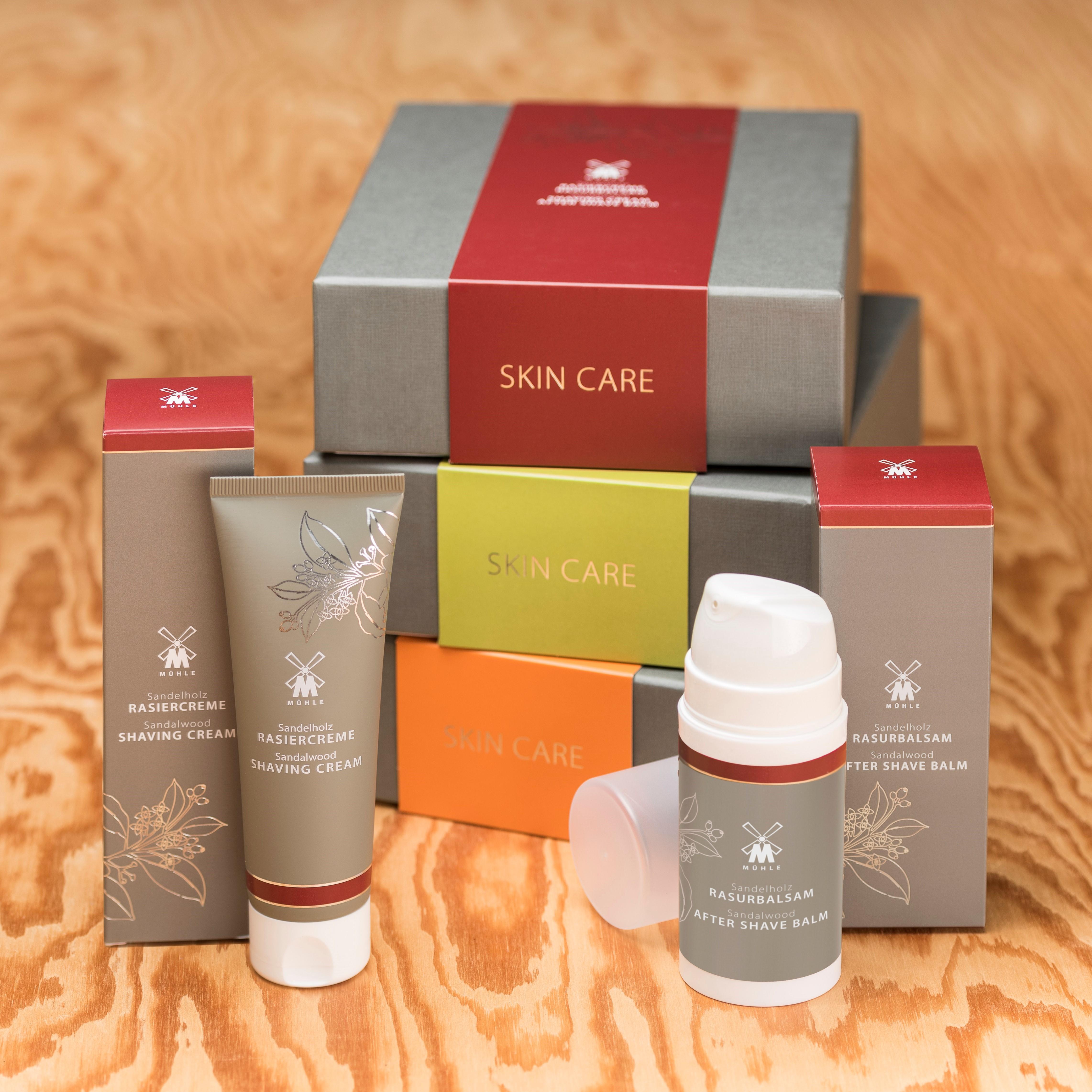 These beautifully packaged Grooming Sets have got you covered, containing a shaving cream and after shave balm, they provide the perfect treatment for the skin both before and after shaving.
Producing an excellent quality lather that can be massaged into the hair with a shaving brush, the shaving cream helps lift the hair allowing for an especially smooth shave. Coupled with an aftershave balm, the skin is then soothed and moisturised creating a great look for the day ahead.
Available in Sandalwood, Aloe Vera and Sea Buckthorn.
3. Travel Set in Florentine Leather Fusion, £147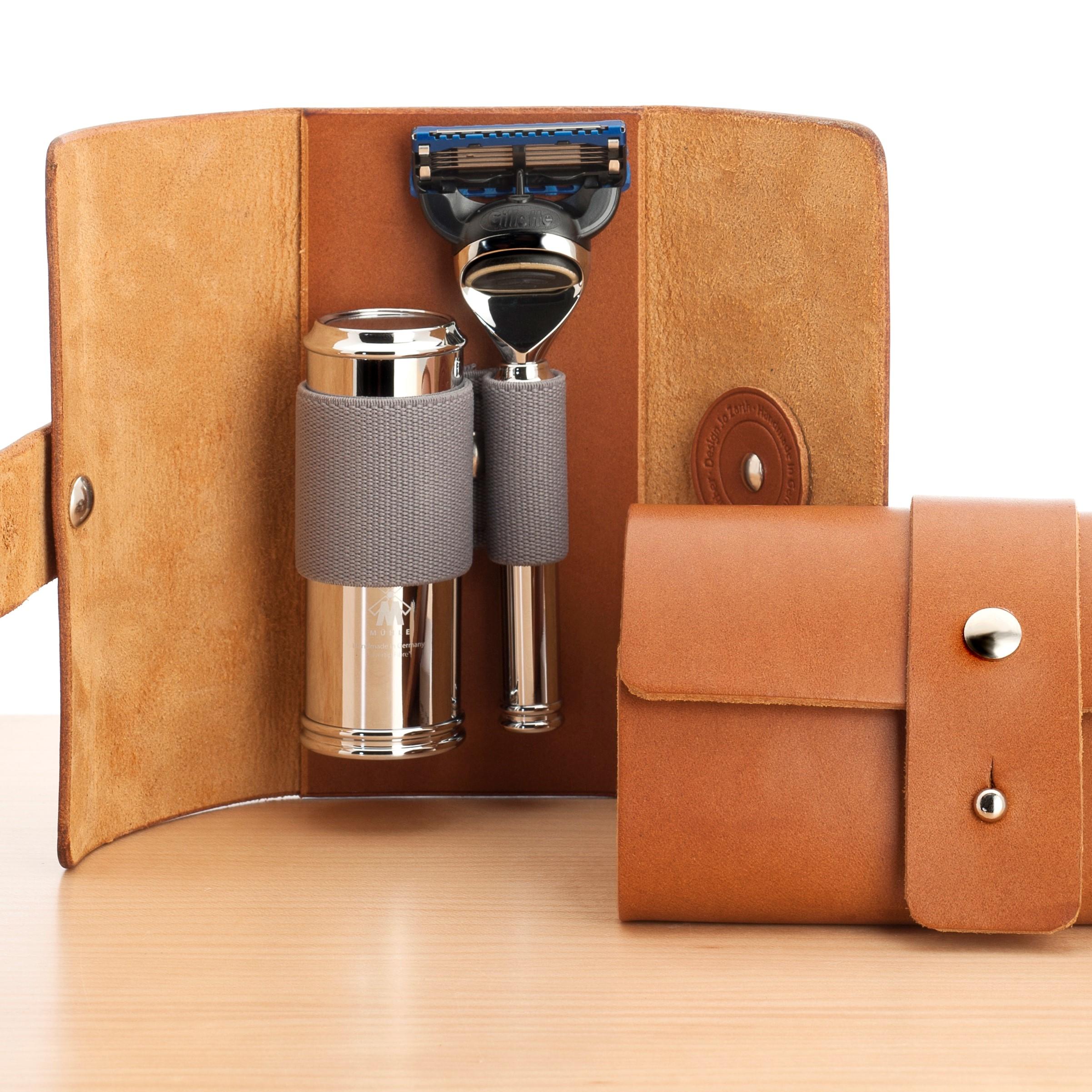 Great for the dad on the go, this neat Travel Set is guaranteed to impress. Containing a Chrome plated Fusion razor and Silvertip Fibre travel brush the set provides a quality shave and then packs neatly away after. The case itself is made from untreated natural cowhide leather, the long-lasting and durable casing taking on character with every use.
4. PURIST Karelian Masur Birch Shaving Brush, from £81.50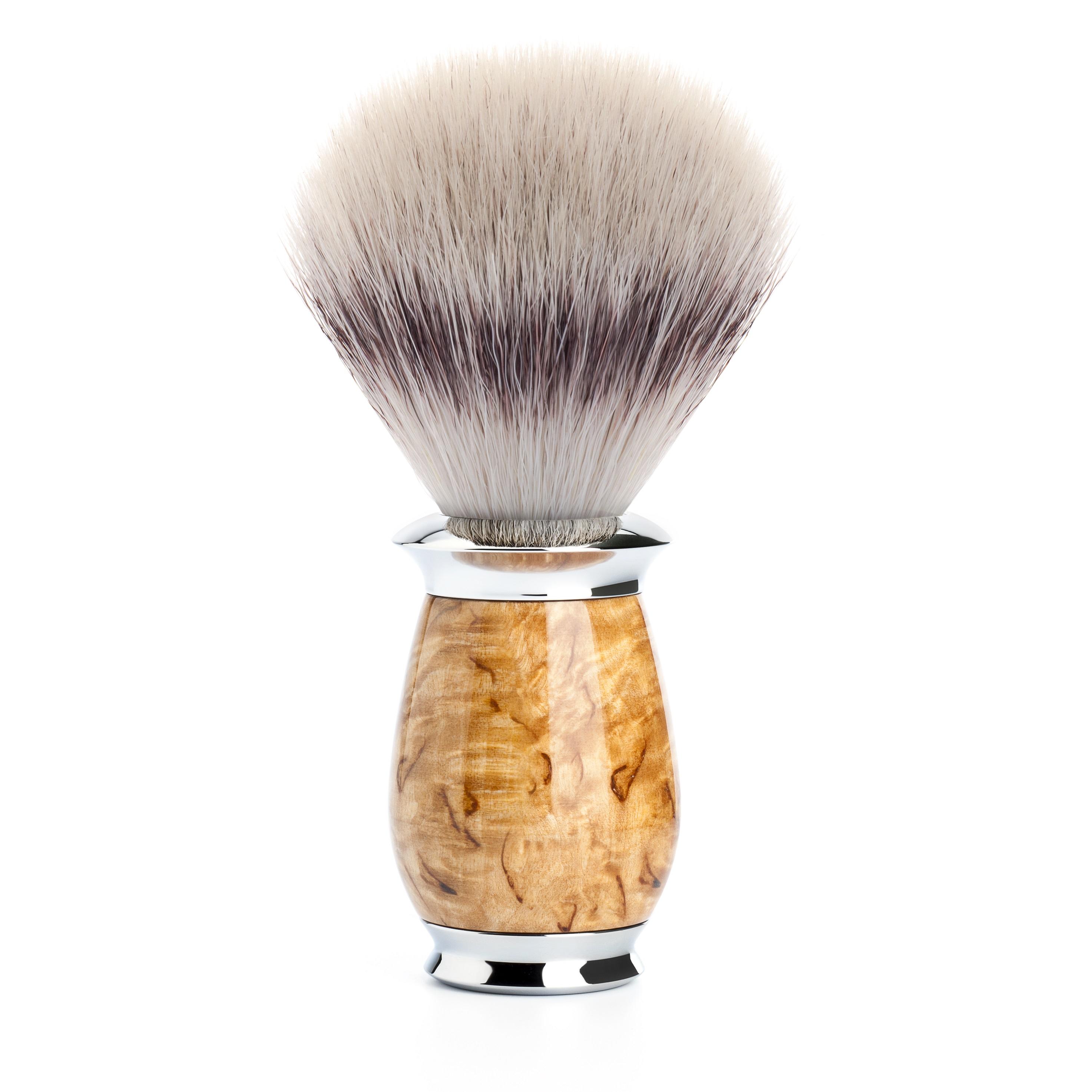 If you've got a dad that's one of a kind, we've got the perfect brush: our Purist brush in Karelian Masur Birch is distinctive and unique. Harvested only when the ground is frozen the wood develops a rich grain that is individual to each finished piece. The luxurious brush has a classic shape and a generous bundle making it the ideal gift for class act dads who love their lather!
Available in Silvertip Badger, Fine Badger and Silvertip Fibre (pictured).
Why not also consider a PURIST brush stand, to help maintain and display this unique brush.
5. TRADITIONAL Set, from £137.50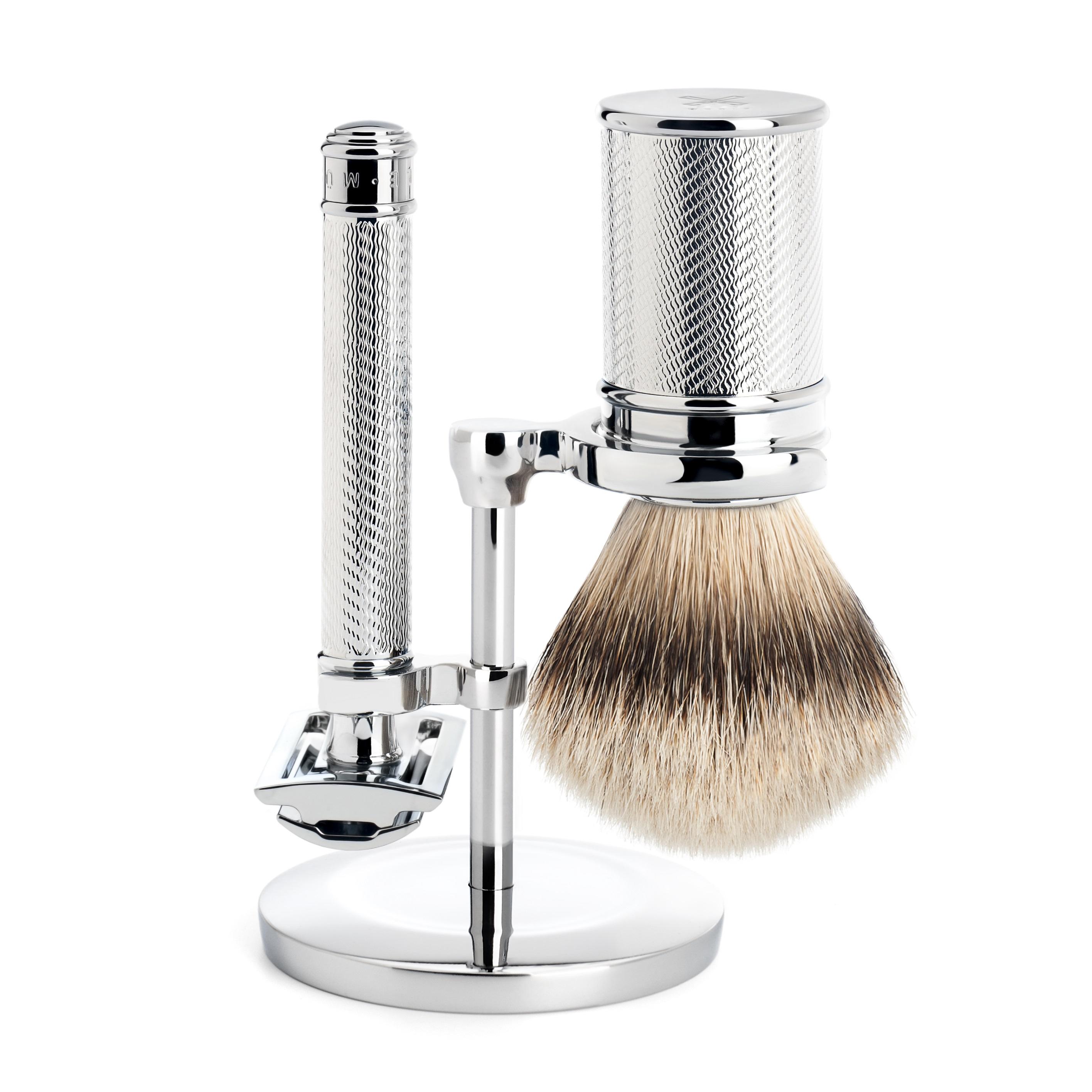 The iconic MÜHLE Traditional Set is a minor marvel of precision, ergonomics and beauty where classic design meets radiant, chrome finish. Complete with a Silvertip Badger brush, our bestselling R89 safety razor and a chrome-plated stand to proudly display this stunning set.
Available in Silvertip Badger, Silvertip Fibre and as Open or Closed Comb. Pictured, Silvertip Badger Closed Comb Set.
6. Leather Razor Travel pouch, £28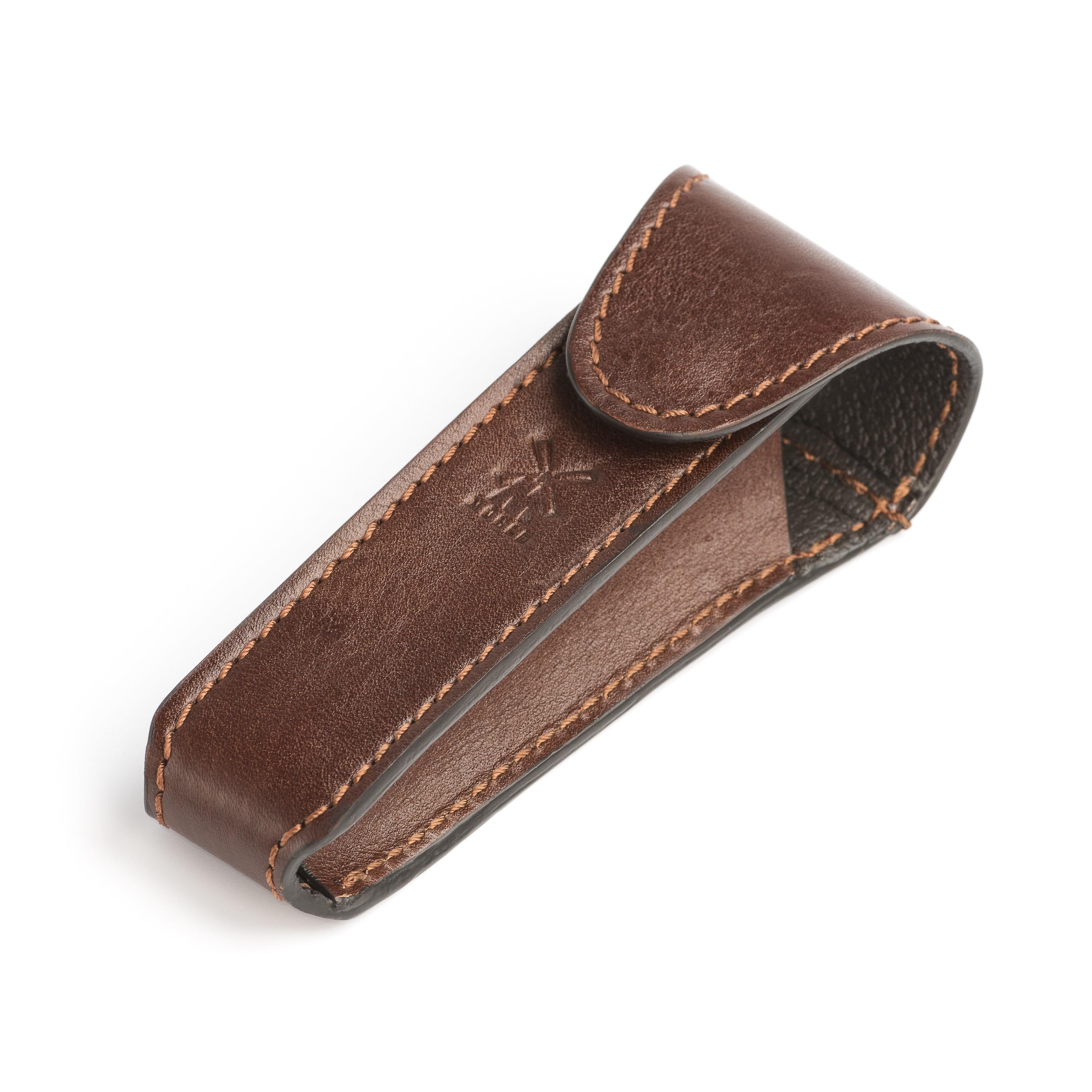 Handmade by Florentine artisans, this brown leather pouch is ideal for storing your TRADITIONAL safety razor. Suitable for all TRADITIONAL safety razors, including GRANDE and TWIST the pouch is also available in classic black. A case made with care, to show you care.
7. RYTMO Steamed Ash Shaving Brush, £31.50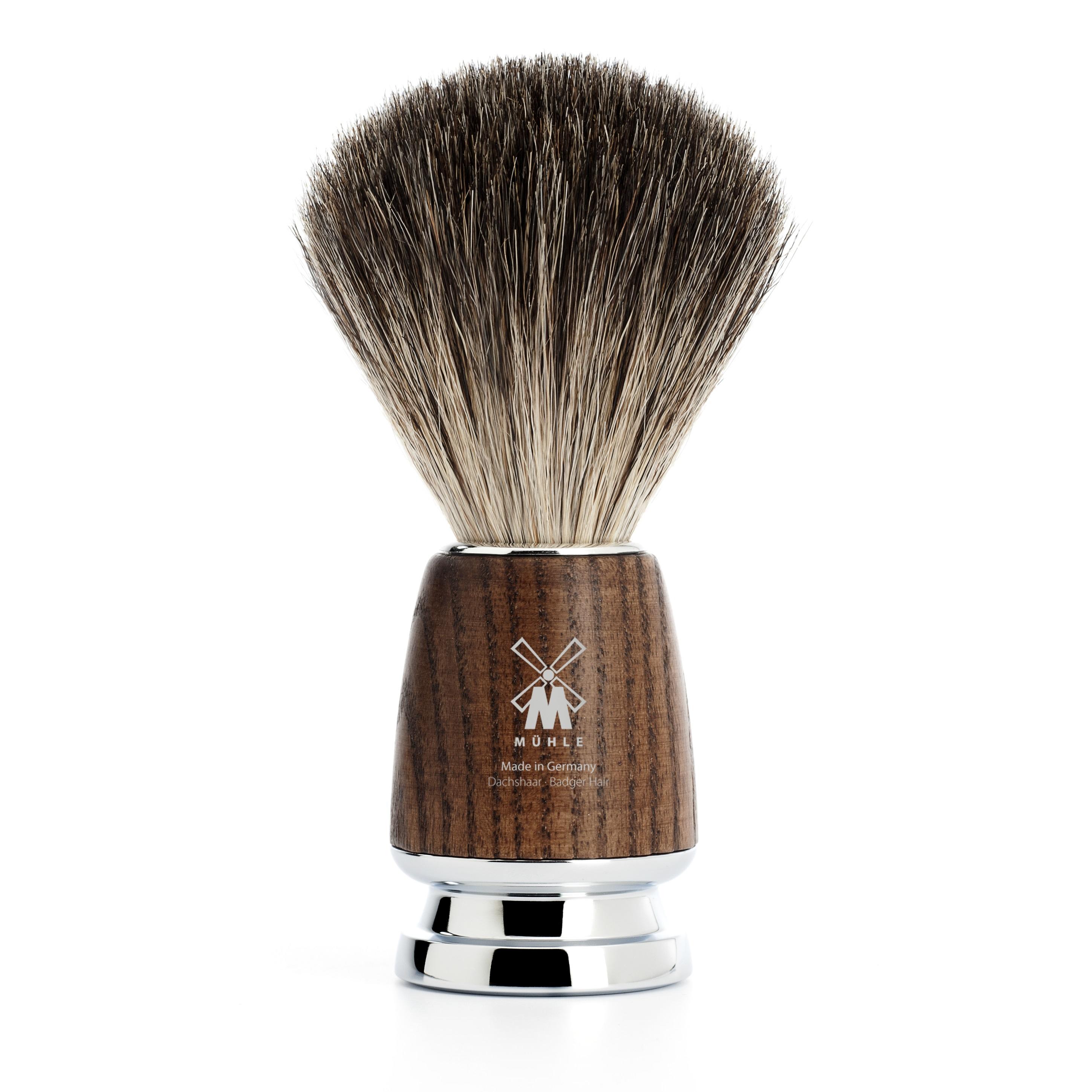 Another brush with bundles of personality, this RYTMO Steamed Ash Brush is handsome, classic and understated. Complimented with eye-catching chrome accents, each brush's grain is unique. Made from Steamed Ash, the wood is briefly heated to a very high temperature to ensure it attains a high water-resistance. This process also accentuates the woods beautiful grain and gives the Ash is deep final colouring.
Available as Pure Badger (pictured) or Black Fibre.
Why not also consider a RYTMO brush stand, to help maintain and display this unique brush.
8. Carnaby Store Shave Workshop and Music Event with Gift Bundle
The ultimate Father's Day gift, the MUHLE Carnaby store is offering an inspiring shaving workshop and music event. Master barber, Connor McLeod of Goodmans Barbers, will share expert tips in a live shaving demonstration with an iconic MÜHLE closed comb safety razor, to deliver a traditional DE shave. DJ extraordinaire James Huxley will play the coolest 'Dad' tunes of the 20th century–spanning Marvin Gaye to Depeche Mode. With complimentary prosecco to boot, it's sure to inspire a bit of Daddy dancing!
The event takes place on the 8th of June and is available to pre-book now. Tickets are available as free general admission, or with an additional Promotional Event Bundle. With bundles starting at just £24, why not treat your dad to what is guaranteed to be a fantastic day out, as well as a splendid goody bag filled with MUHLE classics!