16

Aug

Argan Oil is the multi-tasking champion!
---
August is Festival month here in the UK, with Leeds and Reading coming up there's lots to look forward to and we're certainly a nation that does festivals well!
Obviously, minimising your packing is an essential festival skill- and that includes your toiletries bag. One great approach is to find products that can do a few different jobs. If cosmetic multi-tasking is the winning criteria, you'd struggle to defeat argan oil, a key product and ingredient within MÜHLE's ORGANIC range, hence the illustration of argan tree kernels that adorn the ORGANIC Care Series Packaging.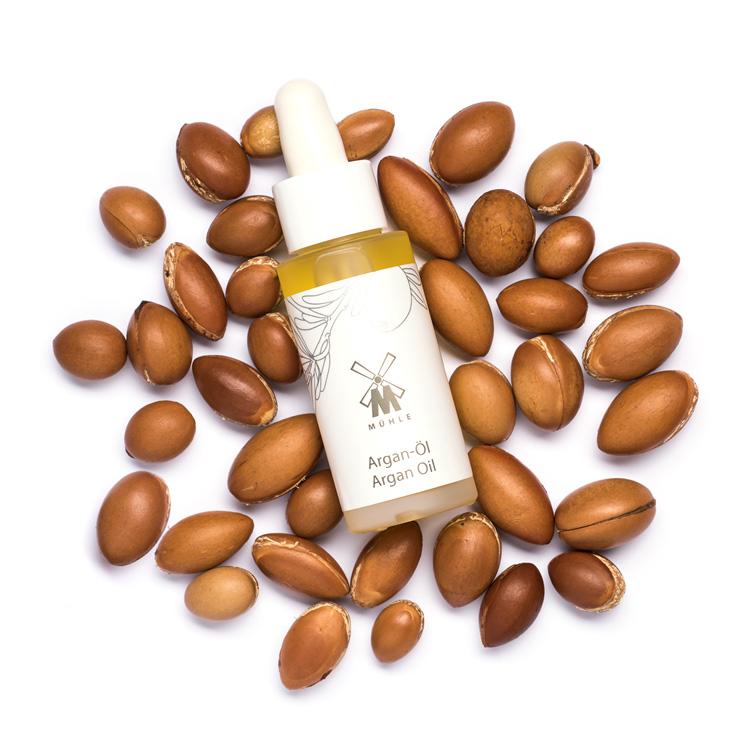 So what is argan oil?
Argan oil is a plant oil produced from the fruit kernels of the argan tree from Morocco. Known in its native Morocco as liquid gold, it is a genuine, national treasure. It is particularly rich in vitamin E, essential fatty acids, antioxidants and radical scavengers; it regenerates, nurtures, moisturises and encourages blood flow.
What is argan oil used for?
Cosmetically speaking, it is an ideal individual product for the intensive care of lips skin and nails – it is also a great product to add to your hair care and styling regime, providing greater sheen and sleekness.
What can argan oil do for my skin?.
Argan oil contains antioxidants, vitamin E and essential fatty acids, these natural agents offer both nourishment and protection to your skin. These qualities mean that argan oil can be used as part of your moisturising routine and on problem skin acting to regenerate irritated areas. Argan oil is also widely regarded as providing effective anti-aging protection.
How does it work?
Argan oil brings hydration back to the skin sealing in moisture whilst protecting skin from free radicals or other damaging effects from surrounding environments, like pollution and UV radiation. The vitamin F also optimises the lipid balance, which works to protect your skin, hold moisture and keep impurities out of the skin.
How Can I use argan oil?
Because argan oil is a relatively lightweight oil, it sinks in and absorbs rather quickly. Apply a small amount to the skin or nails, rub it carefully and massage in gently.
What can argan oil do for my hair?
Argan oil is rich in fatty acids and vitamin E, providing greater sheen and slickness to hair. These benefits can be enjoyed by using a shampoo with argan oil such as MÜHLE's ORGANIC Shampoo, where other natural agents like sugar beet extracts and coconut oil also combine to provide detergent base materials, supply moisture, increase elasticity and support hair volume.
Argan oil is also useful styling product, helping to smooth fly away hairs- apply a few drops over your hands and run your hands through your hair.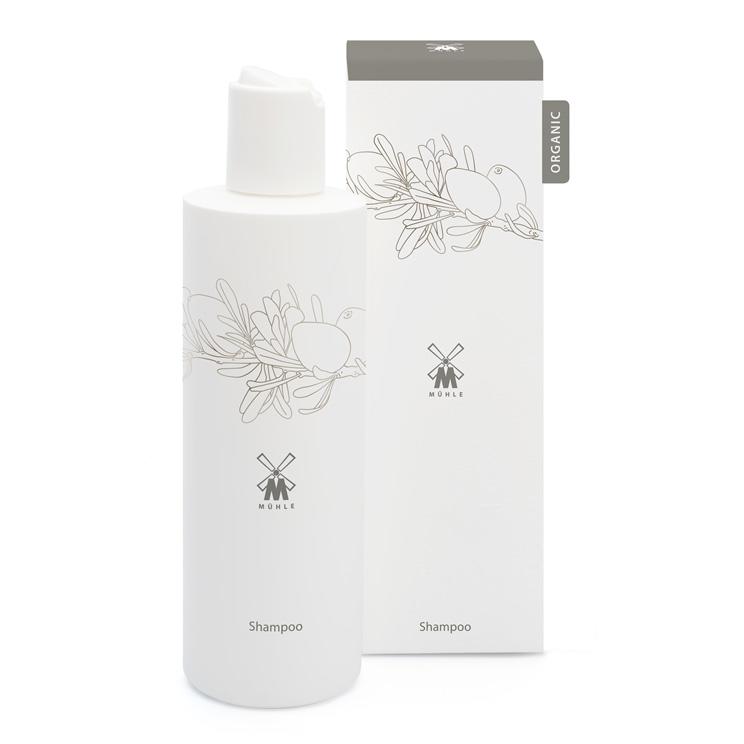 What other products are included in MÜHLE's ORGANIC Care Series?
MÜHLE's ORGANIC Care Series, uses argan oil as a key ingredient in all of its natural cosmetic programme for the face, body and hair. The range of products includes shampoo, face wash, face cream, shower gel, body lotion, repair serum, shaving cream, and aftershave balm as well as argan oil itself. Each product uses select natural agents in accordance with the very latest research and findings to achieve optimum effect.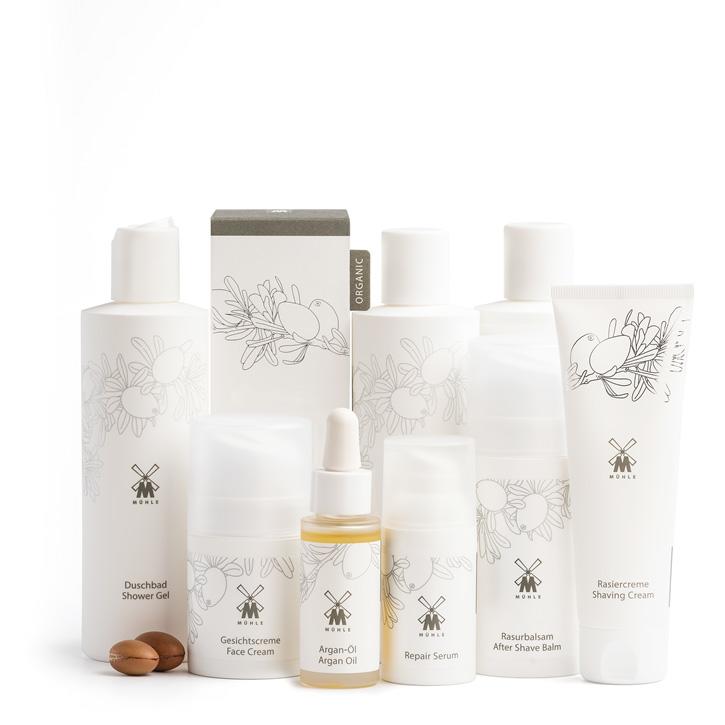 How is argan oil sourced for the MÜHLE ORGANIC range?
All MÜHLE ORGANIC recipes contain traditionally hand pressed argan oil, produced by a Moroccan women's cooperative and merchandised on a fair trade basis. MÜHLE ORGANIC Argan Oil is also free of synthetic preservatives, scents or colourings and is certified as an organic skincare product by BDIH (the non-profit Association of Industries and Trading Firms for pharmaceuticals, health care products and food supplements in Germany, www.bdih.de).